Commentary
Changing their Sox
This is the year scouts and stats will finally agree on the best way to build a winner
Editor's note: Hot Stove U. is a six-week course devoted to higher learning, a series consisting of 30 need-to-know topics for 2010.
The Setup
Since Michael Lewis penned "Moneyball" in 2003, franchises have been branded either by their support or disdain for the philosophies that the book espouses. The Oakland Athletics were held up as the model organization, the team that won by ignoring the traditions of baseball and finding value in underappreciated assets -- the most prominent of those at the time being slow, unathletic, career minor leaguers who draw walks to avoid making outs.
[+] Enlarge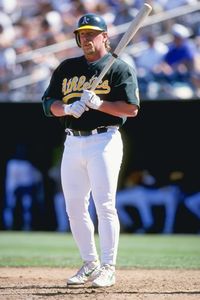 Tom Hauck /Allsport/Getty ImagesIf you're hoping to be the next Matt Stairs, now is not the time to look for your break.
A's GM Billy Beane was winning with teams full of players that old-school scouts had hated. From John Jaha to Matt Stairs, the A's were the destination of choice for guys who could run about as well as the average fan in the seats. Where other teams saw a lack of bat speed, an inability to play defense and a body that would break down by age 30, Beane saw the ability to construct an offense that would score runs by stringing together a few walks and a home run.
This particular brand of baseball, dubbed the "Moneyball" style, was despised by those who had been taught that the game should be played by fielding your position well, bunting runners over and doing the little things that help your team win. But now, in an attempt to chase the current undervalued assets, the tables have turned. Teams that are using the nerd-stats approach that the A's made popular have abandoned power-hitting oafs in favor of athletic defenders who can run like the wind.
The "Moneyball" teams are now building rosters that would fit perfectly into pre-spreadsheet baseball. Perhaps no team exemplifies this shift as well as the Boston Red Sox.
To learn why the Red Sox, Mariners and A's have revamped their roster philosophies for 2010, you must be an ESPN Insider.
Insider
Managing editor of FanGraphs
Founder of U.S.S. Mariner
Also contributes to Wall Street Journal
SERIES SYLLABUS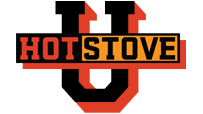 Hot Stove U., which runs from Jan. 11 to Feb. 18, taps into the vast knowledge of ESPN's diverse collection of contributors and presents 30 need-to-know topics for 2010.
MONDAY, JAN. 11
TUESDAY, JAN. 12
WEDNESDAY, JAN. 13
THURSDAY, JAN. 14
FRIDAY, JAN. 15
MONDAY, JAN. 18
TUESDAY, JAN. 19
WEDNESDAY, JAN. 20
THURSDAY, JAN. 21
FRIDAY, JAN. 22
MONDAY, JAN. 25
TUESDAY, JAN. 26
WEDNESDAY, JAN. 27
THURSDAY, JAN. 28
FRIDAY, JAN. 29
COMING MONDAY
16. Why MLB's competitive balance is better than you realize

MOST SENT STORIES ON ESPN.COM