Commentary
Johnson's place among best LHPs
The Big Unit belongs in the company of Carlton, Grove and Koufax. Who's No. 1?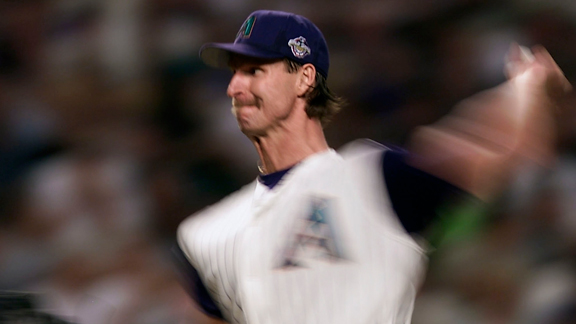 Getty ImagesDid you see the 2001 World Series? Dude was dealing.
Pro sports brings you at least one compelling debate per day, right? Current baseball version: Is Randy Johnson the greatest left-handed pitcher of all time? Seems like a good topic to address with metrics, no? We recruited FanGraphs managing editor Dave Cameron to do just that. To cast your vote on this topic, please click here.
At 6-foot-10, Randy Johnson always has stood above the crowd. He doesn't stand out just because of his height, though. When we line up all the left-handed pitchers the game has seen, Johnson is the first one we notice. His career is unmatched by that of any other left-hander, and he is the most dominant lefty ever to take the mound.
To see Dave Cameron's argument of where Randy Johnson ranks in history, you must be an ESPN Insider.
Insider
Managing editor of FanGraphs
Founder of U.S.S. Mariner
Also contributes to Wall Street Journal
RANDY JOHNSON RETIRES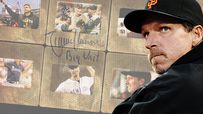 After 22 seasons in the major leagues, Randy Johnson retired on Tuesday. Johnson finished his career with 303 wins (22nd all time) and 4,875 strikeouts (second all time).
NEWS
ANALYSIS
VIDEO
PAGE 2
SPORTSNATION
FANTASY
RESEARCH
PHOTO

MOST SENT STORIES ON ESPN.COM