Commentary
An all-decade, all-value lineup card
This team could win 115 games with the '03 Tigers' staff. Seriously.
Originally Published:
December 18, 2009
By
Erik Manning
|
FanGraphs.com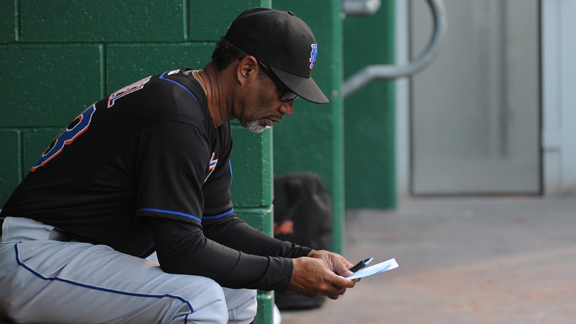 Getty Images"Hmmm, I see A-Rod twice on here. This may not end well."
This week on ESPN.com, writers and editors will be looking back at the past decade in baseball -- and looking ahead to the future. Today, Erik Manning of FanGraphs attempts to create the ultimate lineup in terms of value and production from 2000 through 2009. This should be fun.
Over the past decade, fans have witnessed some astonishing offensive performances. We've been spoiled by Joe Mauer's 2009, which was one of the best seasons by a catcher ever. Alex Rodriguez hit more than 50 home runs as a shortstop -- twice. We've seen the crowning of a new home run king. Historic stuff. You could assemble a dream lineup from some of these single-season achievements, so why not indulge in a little fantasy?
There are plenty of stats we could look at to determine who had the best season at each position, but a good catch-all number is weighted Batting Runs above Average. It's based on a FanGraphs stat called wOBA, which sums up a player's production in a single number.
One thing to be aware of before we get started with the actual lineup: All these guys are, for the most part, middle-of-the-order hitters. Don't get too hung up on actual batting order. Most studies of batting order show that even using the optimal 1-9 slotting, you're going to gain only one or two wins.
Here we go now with the ultimate all-decade, all-value, all-production lineup. In case you doubt its value before we begin, consider this: If we plug this lineup into David Pinto's lineup analysis tool, we learn the dream team you'll discover below would score an average of nine runs per game. That means a team with this lineup could have the woeful 2003 Detroit Tigers as its pitching staff and still win 115 games.
Ready? Let's go.
We've edited a good number of MLB articles on ESPN Insider, and frankly, this is one of the ones we're most excited for. Whom do you put here? Bonds 2001? A-Rod 2007? A-Rod another year? How many from Pujols? Does Hanley Ramirez make it? So many questions -- so many. For the answers, though, you must be an ESPN Insider.
Insider
BASEBALL'S BEST AND WORST OF THE DECADE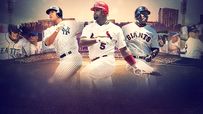 Monday, Dec. 14
Tuesday, Dec. 15
Wednesday, Dec. 16
Thursday, Dec. 17
Friday, Dec. 18
Saturday, Dec. 19
Monday, Dec. 21
Tuesday, Dec. 22
Wednesday, Dec. 23

MOST SENT STORIES ON ESPN.COM