MLB's most unheralded player
Edwin Encarnacion hits like an MVP but garners a fraction of the hype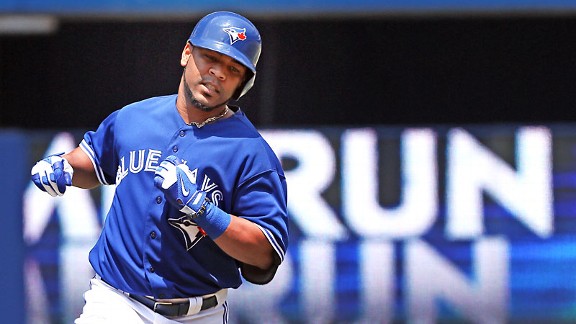 Abelimages/Getty ImagesEdwin Encarnacion ranks third in the major leagues with 78 homers over the last two seasons.
If you think about the five most dangerous hitters in baseball (as ranked by
wOBA
) over the past two years, you'll certainly come up with the top two (
Miguel Cabrera
and
Mike Trout
) pretty easily. The No. 3 (
Joey Votto
) and No. 4 (
Andrew McCutchen
) bats probably wouldn't be too difficult to discern either. But which player would round out the top five:
Robinson Cano
,
Buster Posey
,
Giancarlo Stanton
?
That trio and many others are valid guesses, but none of them make it into the top five, and if not for the big picture at the top of this article giving it away, you might have been cycling through names in your mind for hours before coming up with Edwin Encarnacion. Often thought of as not even being the best hitter on his own team, the truth is that the soon-to-be 31-year-old Toronto slugger is one of baseball's elite bats and still is almost certainly the sport's most underappreciated power source.
To see why Edwin Encarnacion is MLB's most underappreciated hitter, become an Insider today.
Insider
Writer for FanGraphs
Co-founder of Dodgers Digest
MLB ON ESPN.COM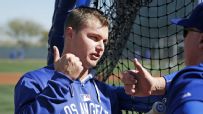 Is rookie Joc Pederson ready to be the Dodgers' center fielder?
EDITORS' PICKS
Marcus Stroman could make a difference in the AL East.
Story »

There's one thing that could prevent Dodgers rookie Joc Pederson from being great.
Mark Saxon »

In his first game in well over a year, Alex Rodriguez singled in his first at-bat.
Story »

MOST SENT STORIES ON ESPN.COM