Commentary
Bullpen solutions for Rays, Twins
Two regular AL contenders seem unclear in the back innings as spring training nears
Originally Published:
January 20, 2011
By
Christina Kahrl
and
Kevin Goldstein
| Baseball Prospectus
The New York Yankees grabbed Rafael Soriano and the Boston Red Sox nabbed Bobby Jenks. Meanwhile, the Chicago Cubs, Oakland Athletics and Toronto Blue Jays all made reliever moves.
In the midst of all this, though, two regularly contending AL teams -- the Minnesota Twins and Tampa Bay Rays -- saw their bullpen depth evaporate. Jon Rauch, Matt Guerrier and Jesse Crain all left Minnesota as free agents, while Rafael Soriano, Joaquin Benoit, Dan Wheeler and Grant Balfour are no longer Rays.
Stocking a pen with good relievers is actually less difficult than you might believe; the best skippers create roles that keep everyone sharp while employing all of their relievers in situations they can succeed in. Bud Black's effectiveness in exactly this department was a big part of the reason the San Diego Padres nearly won the NL West last season, and per BP's Adjusted Runs Prevented stat, measuring pen-wide effectiveness, San Diego's 88.9 ARP not only led the majors going away -- the second-ranked San Francisco Giants were more than 23 ARP behind, or the difference of nearly two wins above average relief work. (ARP works off average, not replacement level, so the standards are higher.)
The Twins (54.5 ARP) and Rays (47.9) rated among 2010's six best bullpens, but that was before this winter's defections. So what can they do to fill the void?
For the full take here, you need to be an Insider.
ESPN The Magazine subscribers

Need more information?
SPONSORED HEADLINES
MORE MLB HEADLINES
MOST SENT STORIES ON ESPN.COM
Insider MLB Content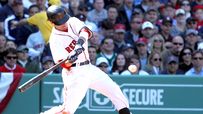 WEEK OF OCT. 30
Nov. 5:
Bowden: Grading the Jim Thome deal
Nov. 5:
Law: Thome, Phillies aren't a great fit
Nov. 4:
Bowden: Pricing the free agents
Nov. 3:
Law: Ranking top 50 MLB free agents
Nov. 2:
Jedlovec: Worst Gold Glove selections
Nov. 1:
Meyers: Buyer beware of C.J. Wilson
Oct. 31:
Cameron: Papi a fit in the Bronx
Oct. 30:
Perry: Finding free agency solutions
Oct. 30:
Szymborski: St. Louis without Pujols
WEEK OF OCT. 16
Oct. 28:
Law: Chapman still needs work
Oct. 26:
BP: Batter-pitcher data is overrated
Oct. 24:
FanGraphs: A blueprint for C.J. Wilson
Oct. 21:
Cameron: Cards should bench Berkman
Oct. 20:
BP: Why did Washington walk Punto?
Oct. 19:
Szymborski: Sims favor the Rangers
Oct. 18:
Bowden: Ranking all 50 WS players
Oct. 18:
Jedlovec: Previewing WS defenses
Oct. 17:
Perry: World Series hinges on relief
Oct. 16:
Szymborski: Milwaukee without Fielder
Oct. 16:
FanGraphs: Brewers' NLCS miscues
KISS 'EM GOODBYE
Oct. 30:
St. Louis Cardinals
Oct. 29:
Texas Rangers
Oct. 18:
Milwaukee Brewers
Oct. 17:
Detroit Tigers
Oct. 8:
Arizona Diamondbacks
Oct. 8:
Philadelphia Phillies
Oct. 7:
New York Yankees
Oct. 5:
Tampa Bay Rays
Sept. 29:
Atlanta Braves
Sept. 29:
Boston Red Sox
Sept. 27:
Los Angeles Angels
Sept. 26:
San Francisco Giants
Sept. 25:
Cleveland Indians
Sept. 24:
Chicago White Sox
Sept. 23:
Oakland A's
Sept. 22:
Los Angeles Dodgers
Sept. 21:
Colorado Rockies
Sept. 20:
Toronto Blue Jays
Sept. 19:
Cincinnati Reds
Sept. 18:
San Diego Padres
Sept. 17:
Pittsburgh Pirates
Sept. 16:
Kansas City Royals
Sept. 15:
Minnesota Twins
Sept. 14:
New York Mets
Sept. 13:
Washington Nationals
Sept. 12:
Seattle Mariners
Sept. 11:
Chicago Cubs
Sept. 10:
Baltimore Orioles
Sept. 9:
Florida Marlins
Sept. 8:
Houston Astros
ESSENTIAL LINKS