Commentary
Jon Garland could be a big steal
In evaluating the smaller deals, the Dodgers' deal with the right-hander should pay dividends
Originally Published:
December 14, 2010
By
Dan Szymborski
| Special to ESPN Insider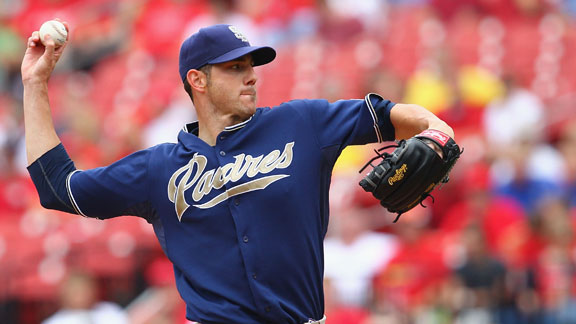 Getty ImagesIn a division without truly dominant teams, Jon Garland to the Dodgers could be big.
There are 25 players on a given MLB roster, so although landing a Carl Crawford or an Adrian Gonzalez (or both!) is nice, lesser moves sometimes help the most. Think about this: Cliff Lee and Josh Hamilton were huge for the AL champion Texas Rangers this year -- but so was Colby Lewis, who had a career ERA of 6.71 before 2010. The San Francisco Giants make you think of Tim Lincecum and Matt Cain, sure, but without Pat Burrell or Andres Torres, they might have watched the NL playoffs from home.
Although the focus remains on the Phillies' reacquisition of Lee, here's a look at some of the best and worst "small" moves of the offseason.
For a full look at the best and worst moves of the winter, you need to be an ESPN Insider.
Insider
Creator of ZiPS projection system
Founder of Baseball Think Factory
Offseason Buyer's Guide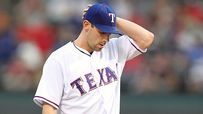 Cliff Lee headlines the 2010 free agent class, but who are the other players who could be changing teams this winter?
Buyer's Guide
Nov. 7:
Keith Law's top 50 free agent rankings
Nov. 8:
Buyers Guide: Starting Pitchers
•
Projecting the Starters
Nov. 9:
Buyers Guide: Relief Pitchers
•
Projecting the Relievers
Nov. 10:
Buyers Guide: Catchers
•
Projecting the Catchers
Nov. 11:
Buyers Guide: First basemen/DH
•
Projecting the first basemen
Nov. 12:
Buyers Guide: Middle infielders
•
Projecting middle infielders
Nov. 15:
Buyers Guide: Third basemen
•
Projecting the third basemen
Nov. 16:
Buyers Guide: Outfielders
•
Projecting the outfielders
Features
Nov. 5:
BP: Five biggest holes
Nov. 5:
Olney: Quieting the rumor mill
Nov. 5:
BIS: The next defensive makeover
Nov. 6:
BP: Five top moves
Nov. 10:
Olney: Top teams chasing Carl Crawford
Nov. 11:
Keating: Teams that shouldn't make a move
Nov. 13: BIS:
Finding hidden value free agents
Nov. 15: BP:
Shopping in the $0.99 bin
History
•
Law: 2009 top 50 rankings
•
Law: 2008 top 50 rankings
•
Law: 2007 top 50 rankings
•
Law: 2006 top 40 rankings

MOST SENT STORIES ON ESPN.COM