Commentary
Braves, Turner Field good fits for Uggla
Atlanta gets some power at second base with a great track record at its ballpark
Updated:
November 18, 2010, 12:50 PM ET
By
Dan Szymborski
| Baseball Think Factory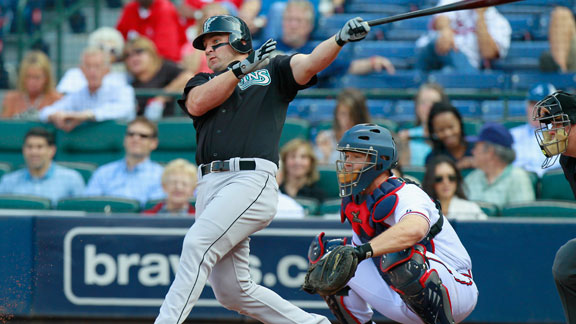 Kevin C. Cox/Getty ImagesPlaying half his games at Turner Field will boost Dan Uggla's numbers.
The Atlanta Braves made the first big strike of the offseason Tuesday, acquiring (some would say stealing) second baseman Dan Uggla from the Florida Marlins for infielder Omar Infante and relief pitcher Mike Dunn. Uggla will be one of the biggest names to switch teams this offseason, a big enough name that even the notoriously penny-pinching Marlins were willing to offer him a four-year, $48 million contract. But Uggla's camp turned down the offer, leading to his trade to Atlanta. The surprising thing wasn't that he was traded but how little the Marlins got in return -- Infante is a good player but, like Uggla, will be a free agent a year from now and a definite downgrade.
So, how will Uggla fare in Atlanta? Expectations will be high with him coming off career highs in homers (33), RBIs (105) and batting average (.287), and the Braves have good reason to hope that he will become the team's first second baseman to hit 30 home runs since Davey Johnson hit 43 in 1973.
To read how well Dan Szymborski and the ZiPS projection system believe Dan Uggla will fare as a member of the Braves next season and beyond, you must be an ESPN Insider.
Insider
Creator of ZiPS projection system
Founder of Baseball Think Factory
Offseason Buyer's Guide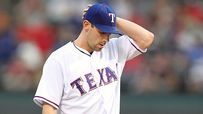 Cliff Lee headlines the 2010 free agent class, but who are the other players who could be changing teams this winter?
Buyer's Guide
Nov. 7:
Keith Law's top 50 free agent rankings
Nov. 8:
Buyers Guide: Starting Pitchers
•
Projecting the Starters
Nov. 9:
Buyers Guide: Relief Pitchers
•
Projecting the Relievers
Nov. 10:
Buyers Guide: Catchers
•
Projecting the Catchers
Nov. 11:
Buyers Guide: First basemen/DH
•
Projecting the first basemen
Nov. 12:
Buyers Guide: Middle infielders
•
Projecting middle infielders
Nov. 15:
Buyers Guide: Third basemen
•
Projecting the third basemen
Nov. 16:
Buyers Guide: Outfielders
•
Projecting the outfielders
Features
Nov. 5:
BP: Five biggest holes
Nov. 5:
Olney: Quieting the rumor mill
Nov. 5:
BIS: The next defensive makeover
Nov. 6:
BP: Five top moves
Nov. 10:
Olney: Top teams chasing Carl Crawford
Nov. 11:
Keating: Teams that shouldn't make a move
Nov. 13: BIS:
Finding hidden value free agents
Nov. 15: BP:
Shopping in the $0.99 bin
History
•
Law: 2009 top 50 rankings
•
Law: 2008 top 50 rankings
•
Law: 2007 top 50 rankings
•
Law: 2006 top 40 rankings

MOST SENT STORIES ON ESPN.COM