Commentary
Free-agent market is thin at 3B
Adrian Beltre is far and away the best free-agent 3B option
Originally Published:
November 13, 2010
By
Dan Szymborski
| Special to ESPN Insider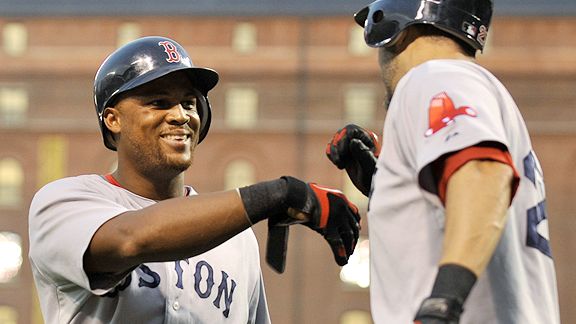 AP Photo/Gail BurtonAdrian Beltre should earn big bucks this winter as a free agent.
We live in a golden age for third basemen. Even with Kung Fu Panda's diet of pies instead of bamboo dropping him out of star territory for the moment, Alex Rodriguez, David Wright, Scott Rolen, Adrian Beltre, Ryan Zimmerman, Chipper Jones, Evan Longoria and Aramis Ramirez constitute an impressive amount of active potential Hall of Famers at a single position. That's even before considering that some of the best sluggers in recent years -- Miguel Cabrera, Jim Thome and Albert Pujols -- all started off in the majors as third basemen. This winter, there's only one excellent option at third, so teams that don't have a good in-house option better be prepared to write a check with a lot of zeroes if they want to upgrade quickly.
For the full take here, you need to be an ESPN Insider.
Insider
Creator of ZiPS projection system
Founder of Baseball Think Factory
Offseason Buyer's Guide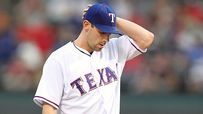 Cliff Lee headlines the 2010 free agent class, but who are the other players who could be changing teams this winter?
Buyer's Guide
Nov. 7:
Keith Law's top 50 free agent rankings
Nov. 8:
Buyers Guide: Starting Pitchers
•
Projecting the Starters
Nov. 9:
Buyers Guide: Relief Pitchers
•
Projecting the Relievers
Nov. 10:
Buyers Guide: Catchers
•
Projecting the Catchers
Nov. 11:
Buyers Guide: First basemen/DH
•
Projecting the first basemen
Nov. 12:
Buyers Guide: Middle infielders
•
Projecting middle infielders
Nov. 15:
Buyers Guide: Third basemen
•
Projecting the third basemen
Nov. 16:
Buyers Guide: Outfielders
•
Projecting the outfielders
Features
Nov. 5:
BP: Five biggest holes
Nov. 5:
Olney: Quieting the rumor mill
Nov. 5:
BIS: The next defensive makeover
Nov. 6:
BP: Five top moves
Nov. 10:
Olney: Top teams chasing Carl Crawford
Nov. 11:
Keating: Teams that shouldn't make a move
Nov. 13: BIS:
Finding hidden value free agents
Nov. 15: BP:
Shopping in the $0.99 bin
History
•
Law: 2009 top 50 rankings
•
Law: 2008 top 50 rankings
•
Law: 2007 top 50 rankings
•
Law: 2006 top 40 rankings

MOST SENT STORIES ON ESPN.COM