Commentary
Derrek Lee could offer some value
He's only a year removed from a .306 campaign; on the cheap he could be helpful
Originally Published:
November 11, 2010
By
Dan Szymborski
| Special to ESPN Insider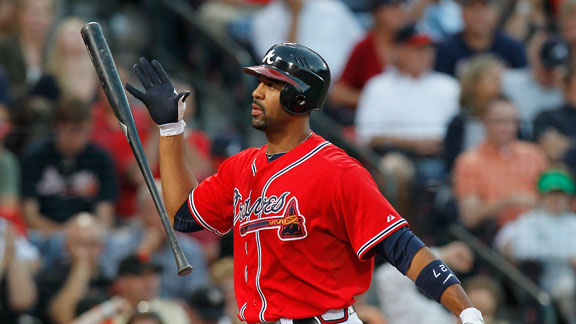 Getty ImagesLee isn't going to win any more MVP votes, but he's a nice pickup.
Getting a big-name first baseman has been a rare feat. In the last five years, only two first basemen have netted a contract worth more than $10 million per: Mark Teixeira and Paul Konerko. Teams desiring to loosen the wallet on a prime, middle-of-the-order first baseman are looking forward to next year, in which Albert Pujols, Prince Fielder, and Adrian Gonzalez will be free agents if they don't sign new contracts in the next year. There are still some valuable additions here to be made for teams that need help now and don't want to gamble that those elite first basemen aren't signed by next November.
Players are ranked by WAR over the next three years, as projected by ZiPS. All projections are based on a neutral home field.
1. Adam Dunn (8.7 WAR)

For the full take here, you need to be an ESPN Insider.
Insider
Creator of ZiPS projection system
Founder of Baseball Think Factory
Offseason Buyer's Guide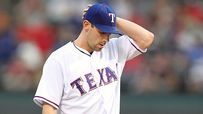 Cliff Lee headlines the 2010 free agent class, but who are the other players who could be changing teams this winter?
Buyer's Guide
Nov. 7:
Keith Law's top 50 free agent rankings
Nov. 8:
Buyers Guide: Starting Pitchers
•
Projecting the Starters
Nov. 9:
Buyers Guide: Relief Pitchers
•
Projecting the Relievers
Nov. 10:
Buyers Guide: Catchers
•
Projecting the Catchers
Nov. 11:
Buyers Guide: First basemen/DH
•
Projecting the first basemen
Nov. 12:
Buyers Guide: Middle infielders
•
Projecting middle infielders
Nov. 15:
Buyers Guide: Third basemen
•
Projecting the third basemen
Nov. 16:
Buyers Guide: Outfielders
•
Projecting the outfielders
Features
Nov. 5:
BP: Five biggest holes
Nov. 5:
Olney: Quieting the rumor mill
Nov. 5:
BIS: The next defensive makeover
Nov. 6:
BP: Five top moves
Nov. 10:
Olney: Top teams chasing Carl Crawford
Nov. 11:
Keating: Teams that shouldn't make a move
Nov. 13: BIS:
Finding hidden value free agents
Nov. 15: BP:
Shopping in the $0.99 bin
History
•
Law: 2009 top 50 rankings
•
Law: 2008 top 50 rankings
•
Law: 2007 top 50 rankings
•
Law: 2006 top 40 rankings

MOST SENT STORIES ON ESPN.COM