Commentary
How the best systems are built
Talent is nice. So is depth. But a great system has many parts -- we offer a primer.
Originally Published:
January 26, 2011
By
Jason Churchill
| ESPN Insider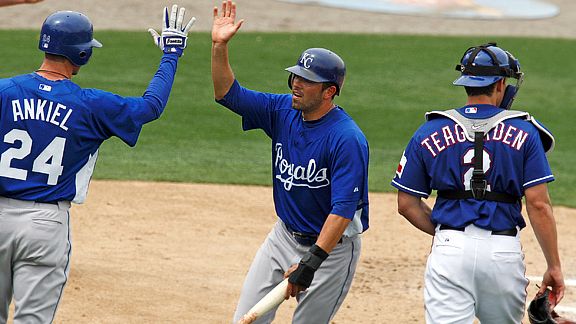 AP Photo/Sharon EllmanThe Royals have a system deep in the right places, and loaded with top prospects.
Even as baseball has seen a return to long, massive free-agent deals over the last two offseasons, the league's most intelligent organizations value their farm systems more and more. It's overstating it to say a good farm was once a mere luxury, but a loaded system is at least considered a much closer link to a World Series, between both call-ups (Buster Posey is a recent case) and as currency to polish off a roster -- just as the Boston Red Sox and Milwaukee Brewers have done this winter.
What's more, a GM's getting canned for "letting a system go to waste" is now greeted with nodding approval in many circles.
But what components make a farm system great? It's a mix, based on continually growing and recycling talent, spending on the draft, mining the international market, building depth that matters, and targeting impact talent.
For Jason's full take here, you must be an Insider.
Insider

MOST SENT STORIES ON ESPN.COM