Commentary
Keith Law's top free agents, Nos. 1-10
Carl Crawford, Cliff Lee and Adrian Beltre are among the best on the market
Originally Published:
November 7, 2010
By
Keith Law
| ESPN Insider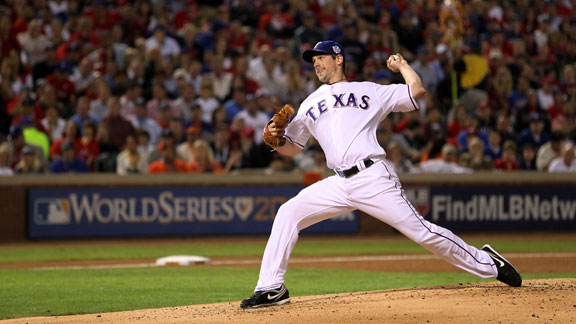 Getty ImagesCliff Lee is going to come into some money as a result of the 2010-11 free-agency period.
For the fifth straight year, Keith Law breaks down the top 50 free agents, this time for the class of 2010-11. Law's reports are based on firsthand observation. He has been the senior baseball analyst for Scouts Inc. since 2006. Before joining ESPN, Law served as special assistant to the general manager of the Toronto Blue Jays and was a writer for Baseball Prospectus.
Welcome, again, to MLB free agency. It's a good class, although the 2009-10 group -- with
Jason Bay
,
Matt Holliday
,
John Lackey
et al -- might have been better. The full list of 2010-11 MLB free agents is
here
. The gems of this class are
Cliff Lee
(on the pitching side) and
Carl Crawford
(on the hitting side). Both should command large deals, although there is value to be had once you get into the 30s on this list.
Law's complete top 50: 1-10

| 11-30

| 31-50

For the full list, with player evaluations, you need to be an ESPN Insider.
Insider
Offseason Buyer's Guide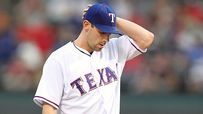 Cliff Lee headlines the 2010 free agent class, but who are the other players who could be changing teams this winter?
Buyer's Guide
Nov. 7:
Keith Law's top 50 free agent rankings
Nov. 8:
Buyers Guide: Starting Pitchers
•
Projecting the Starters
Nov. 9:
Buyers Guide: Relief Pitchers
•
Projecting the Relievers
Nov. 10:
Buyers Guide: Catchers
•
Projecting the Catchers
Nov. 11:
Buyers Guide: First basemen/DH
•
Projecting the first basemen
Nov. 12:
Buyers Guide: Middle infielders
•
Projecting middle infielders
Nov. 15:
Buyers Guide: Third basemen
•
Projecting the third basemen
Nov. 16:
Buyers Guide: Outfielders
•
Projecting the outfielders
Features
Nov. 5:
BP: Five biggest holes
Nov. 5:
Olney: Quieting the rumor mill
Nov. 5:
BIS: The next defensive makeover
Nov. 6:
BP: Five top moves
Nov. 10:
Olney: Top teams chasing Carl Crawford
Nov. 11:
Keating: Teams that shouldn't make a move
Nov. 13: BIS:
Finding hidden value free agents
Nov. 15: BP:
Shopping in the $0.99 bin
History
•
Law: 2009 top 50 rankings
•
Law: 2008 top 50 rankings
•
Law: 2007 top 50 rankings
•
Law: 2006 top 40 rankings

MOST SENT STORIES ON ESPN.COM