Commentary
Stress pitches vs. pitch count
When your favorite starter's pitch count climbs, don't panic -- check the Leverage Index
Updated:
February 19, 2010, 1:48 PM ET
By
Dave Allen
|
FanGraphs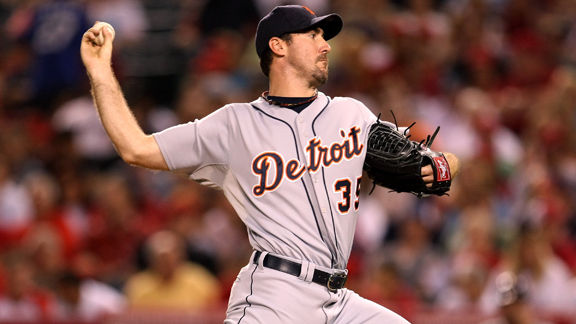 Getty ImagesHe's about to fire a fastball 2 mph harder than normal.
Editor's note: Hot Stove U. is a six-week course devoted to higher learning, a series consisting of 30 need-to-know topics for 2010. This is the final edition.
The setup
On June 2 of last season, heading into the top of the ninth inning with the Toronto Blue Jays up 6-4 over the visiting Los Angeles Angels, Toronto manager Cito Gaston sent Roy Halladay back to the mound. Halladay already had thrown 116 pitches in the game.
Modern pitch-count orthodoxy would have had Halladay out of this midseason game at least 10 pitches earlier. So the question stands: Why would Gaston send him back out?
Obviously, Halladay is not some young pitcher who needs to be babied, but even so, 116 pitches is a lot. Why tempt fate with one of the game's best pitchers and potential trade bait (with the trade deadline less than two months away) for a team that almost certainly would not be making the postseason?
In the end, Halladay closed out the game with 133 pitches, giving his team the victory. Did Gaston put Halladay's arm at risk, or did he realize that not all pitchers are the same?
Those questions are relevant, but we're here to demonstrate something else: Not all pitches are created equal.
Who threw the most stress pitches in the game in 2009? To check it out and get a detailed explanation of why stress pitches matter more than raw pitch count, you need to be an ESPN Insider.
Insider
SERIES SYLLABUS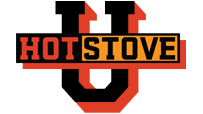 Hot Stove U., which runs from Jan. 11 to Feb. 18, taps into the vast knowledge of ESPN's diverse collection of contributors and presents 30 need-to-know topics for 2010.

MOST SENT STORIES ON ESPN.COM