Commentary
The perils of pinch-hitting
Before you rip the skipper, consider the problems of bringing stale bats off the bench
Originally Published:
January 21, 2010
By
Matthew Carruth
| FanGraphs.com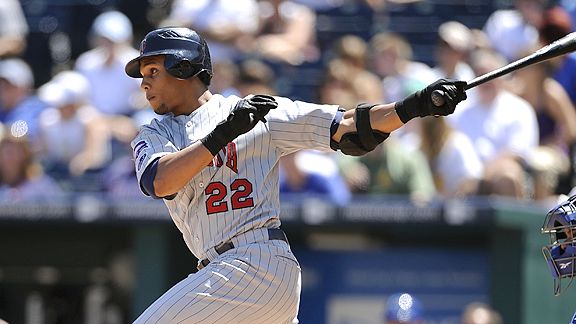 John Williamson/MLB Photos via Getty ImagesEven though Gomez struggled at the plate, Gardenhire made the correct call not to pinch-hit for him.
Editor's note: Hot Stove U. is a six-week course devoted to higher learning, a series consisting of 30 need-to-know topics for 2010.
The Setup
Game Two of the American League Division Series between the Minnesota Twins and New York Yankees is remembered most for Mark Teixeira's dramatic walk-off homer in the 11th inning. However, what happened in the top of that inning is more interesting.
So what happened? Gardenhire had to make some moves, right? And since you know our thesis, you can assume he pinch-hit some guys, no? He did. They failed. It wasn't a big surprise. But to dive into the decline in productivity associated with PH-ing, well, for that you gotta be an ESPN Insider. Come and get it; it's interesting stuff.
Insider
SERIES SYLLABUS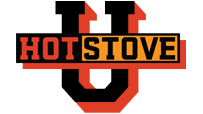 Hot Stove U., which runs from Jan. 11 to Feb. 18, taps into the vast knowledge of ESPN's diverse collection of contributors and presents 30 need-to-know topics for 2010.
MONDAY, JAN. 11
TUESDAY, JAN. 12
WEDNESDAY, JAN. 13
THURSDAY, JAN. 14
FRIDAY, JAN. 15
MONDAY, JAN. 18
TUESDAY, JAN. 19
WEDNESDAY, JAN. 20
THURSDAY, JAN. 21
FRIDAY, JAN. 22
MONDAY, JAN. 25
TUESDAY, JAN. 26
WEDNESDAY, JAN. 27
THURSDAY, JAN. 28
FRIDAY, JAN. 29
COMING MONDAY
16. Why MLB's competitive balance is better than you realize

MOST SENT STORIES ON ESPN.COM