Commentary
The context of Zduriencik's success
Will the rise of the Mariners' GM swing the scouts versus stats debate?
Originally Published:
January 19, 2010
By
Kevin Goldstein
| Baseball Prospectus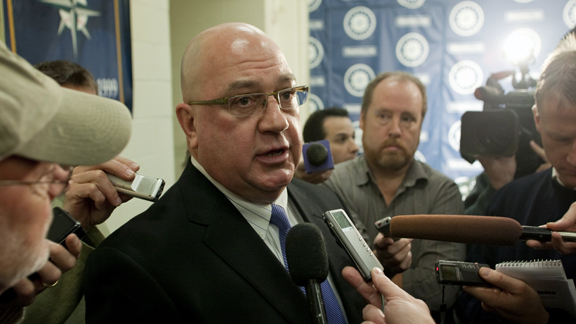 Getty ImagesJack Zduriencik has made over the Mariners in a little more than a year.
Editor's note: Hot Stove U. is a six-week course devoted to higher learning, a series consisting of 30 need-to-know topics for 2010.
The setup
There was a time in the early 2000s when MLB GM positions seemed to be reserved for the young; at the end of 2008, though, the Seattle Mariners -- coming off a 101-loss season -- went against the grain. They hired Milwaukee Brewers scouting executive Jack Zduriencik, a baseball lifer in his late 50s who had made his name by evaluating talent with his eyes as opposed to spreadsheets. Within a year, the Mariners, at 85-77, had a winning record.
With even more aggressive moves this offseason (such as the acquisition of starting pitcher Cliff Lee), many see the Mariners as a long-term player in what suddenly has become a highly competitive American League West. A victory for the scouting side? The end of an era for the whiz kids? Let's dive in.
You ever notice how Michael Lewis sells a lot of books creating long-term sports arguments, such as scouts versus stats or the value of a left tackle"? Well, he does. So, eight years after the publication of "Moneyball," will another AL West team swing the pendulum back the other way? Hmm. Let's see what Kevin Goldstein thinks. But to do so, we must be an ESPN Insider. So ... whatcha waiting for?
Insider
SERIES SYLLABUS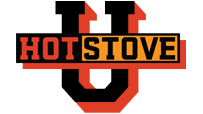 Hot Stove U., which runs from Jan. 11 to Feb. 18, taps into the vast knowledge of ESPN's diverse collection of contributors and presents 30 need-to-know topics for 2010.
MONDAY, JAN. 11
TUESDAY, JAN. 12
WEDNESDAY, JAN. 13
THURSDAY, JAN. 14
FRIDAY, JAN. 15
MONDAY, JAN. 18
TUESDAY, JAN. 19
WEDNESDAY, JAN. 20
THURSDAY, JAN. 21
FRIDAY, JAN. 22
MONDAY, JAN. 25
TUESDAY, JAN. 26
WEDNESDAY, JAN. 27
THURSDAY, JAN. 28
FRIDAY, JAN. 29
COMING MONDAY
16. Why MLB's competitive balance is better than you realize

MOST SENT STORIES ON ESPN.COM