Commentary
A mountain of debt at Wrigley
With all the dismal contracts on their books, the Cubs must win now. (Uh-oh)
Updated:
January 12, 2010, 12:47 PM ET
By
Kevin Goldstein
| Baseball Prospectus
Editor's note: Hot Stove U. is a six-week course devoted to higher learning, a series consisting of 30 need-to-know topics for 2010.
The Setup
When Tom Ricketts purchased the Cubs at the end of the 2009 season, he spoke openly about how important it was for him to bring a championship to the north side of Chicago. (It's been a few years.) That's certainly possible, but previous moves by general manager Jim Hendry have handcuffed the team on a nearly unprecedented level. The contract situation Ricketts inherits is among the worst in baseball history, and with so many immovable players on the roster, rebuilding will not be an option in the near term. That, in effect, means if the Cubs are going to get to the World Series for the first time since 1945, it's going to have to be with this group.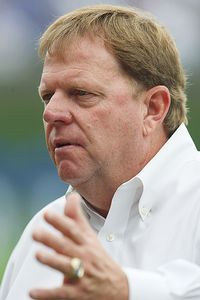 Jonathan Daniel/Getty ImagesJim Hendry has dug his team a deep hole with a plethora of immovable contracts.
To see why the Cubs are in such dire straits, how they got themselves into this hole and how they could dig themselves out, you must be an ESPN Insider.
Insider
SERIES SYLLABUS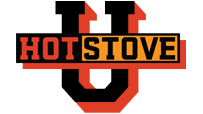 Hot Stove U., which runs from Jan. 11 to Feb. 18, taps into the vast knowledge of ESPN's diverse collection of contributors and presents 30 need-to-know topics for 2010.
MONDAY, JAN. 11
TUESDAY, JAN. 12
WEDNESDAY, JAN. 13
THURSDAY, JAN. 14
FRIDAY, JAN. 15
MONDAY, JAN. 18
TUESDAY, JAN. 19
WEDNESDAY, JAN. 20
THURSDAY, JAN. 21
FRIDAY, JAN. 22
MONDAY, JAN. 25
TUESDAY, JAN. 26
WEDNESDAY, JAN. 27
THURSDAY, JAN. 28
FRIDAY, JAN. 29
COMING MONDAY
16. Why MLB's competitive balance is better than you realize

MOST SENT STORIES ON ESPN.COM