Commentary
Understanding baseball's rulebook
It is certainly not easy to comprehend some of the sport's complicated procedures
Updated:
January 18, 2010, 11:06 AM ET
By
Tim Kurkjian
| ESPN The Magazine
Editor's note: Hot Stove U. is a six-week course devoted to higher learning, a series consisting of 30 need-to-know topics for 2010.
The setup
Baseball is a very simple game in some respects, but its rules are very complicated. So complicated, in fact, that some managers and players don't even know them all. Take some time and read the rulebook. When you're done, you will have learned about 100 things you didn't know, and perhaps a bunch of things you didn't want to know. When you're done, you will be able to explain the balk rule, but won't be able to see one when it happens.
Think you know baseball rules? Well, think again. Become an Insider and find out what you're missing!
Insider
MLB reporter
Senior writer ESPN Magazine/ESPN.com
Analyst/reporter ESPN television
Has covered baseball since 1981
SERIES SYLLABUS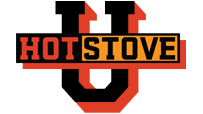 Hot Stove U., which runs from Jan. 11 to Feb. 18, taps into the vast knowledge of ESPN's diverse collection of contributors and presents 30 need-to-know topics for 2010.
MONDAY, JAN. 11
TUESDAY, JAN. 12
WEDNESDAY, JAN. 13
THURSDAY, JAN. 14
FRIDAY, JAN. 15
MONDAY, JAN. 18
TUESDAY, JAN. 19
WEDNESDAY, JAN. 20
THURSDAY, JAN. 21
FRIDAY, JAN. 22
MONDAY, JAN. 25
TUESDAY, JAN. 26
WEDNESDAY, JAN. 27
THURSDAY, JAN. 28
FRIDAY, JAN. 29
COMING MONDAY
16. Why MLB's competitive balance is better than you realize

MOST SENT STORIES ON ESPN.COM