Commentary
Twins must keep Mauer in Minnesota
Updated:
January 11, 2010, 4:09 PM ET
By
Gordon Edes
| ESPNBoston.com
Editor's note: Hot Stove U. is a six-week course devoted to higher learning, a series consisting of 30 need-to-know topics for 2010. For more from Gordon Edes, go to ESPNBoston.com.
The Setup
What Derek Jeter is to the Yankees and Albert Pujols is to the Cardinals, catcher Joe Mauer is to the Minnesota Twins, perhaps more so because Mauer is a native son. When Minnesotans were asked in one poll who they'd most like to invite to Thanksgiving dinner, Mauer was the winner. Maybe it's because he already seems like a member of the family. Mauer grew up in St. Paul, played in the Metrodome for the first time with his fifth-grade football team, and was All-State in baseball, football and basketball at St. Paul Cretin-Derham Hall High School, where he was named USA Today National Player of the Year in both football and baseball. He turned down a scholarship to play quarterback for Bobby Bowden at Florida State to sign with the Twins, who drafted him No. 1 overall in 2001 and were criticized for going cheap by signing the hometown boy over USC pitcher Mark Prior. Then-Twins general manager Terry Ryan insisted the team took Mauer because he was the best player available, not because he was a bargain. Now, keeping Mauer will be anything but cheap. He is eligible for free agency after the 2010 season unless the Twins sign him to a contract extension. The Yankees and Red Sox, with Jorge Posada and Jason Varitek nearing the end of their distinguished careers, are among the teams that have the means, and the incentive, to make stratospheric bids for a player who at age 26 already has won three batting titles, two Gold Gloves and an American League MVP award while playing the most demanding position on the field.
Do you need some concrete proof about why baseball needs Joe Mauer to stay in Minnesota? Become an Insider and find out!
Insider
Red Sox reporter, ESPNBoston.com
Has covered Red Sox for 15 years
Award-winning beat reporter
Joined ESPNBoston.com in 2009
SERIES SYLLABUS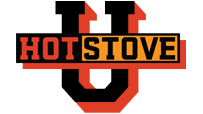 Hot Stove U., which runs from Jan. 11 to Feb. 18, taps into the vast knowledge of ESPN's diverse collection of contributors and presents 30 need-to-know topics for 2010.
MONDAY, JAN. 11
TUESDAY, JAN. 12
WEDNESDAY, JAN. 13
THURSDAY, JAN. 14
FRIDAY, JAN. 15
MONDAY, JAN. 18
TUESDAY, JAN. 19
WEDNESDAY, JAN. 20
THURSDAY, JAN. 21
FRIDAY, JAN. 22
MONDAY, JAN. 25
TUESDAY, JAN. 26
WEDNESDAY, JAN. 27
THURSDAY, JAN. 28
FRIDAY, JAN. 29
COMING MONDAY
16. Why MLB's competitive balance is better than you realize

MOST SENT STORIES ON ESPN.COM