Commentary
Worst top-10 picks of last 10 years
Four Orioles flops help explain Baltimore's recent struggles
Updated:
June 1, 2011, 11:09 AM ET
By
Kevin Goldstein
| Baseball Prospectus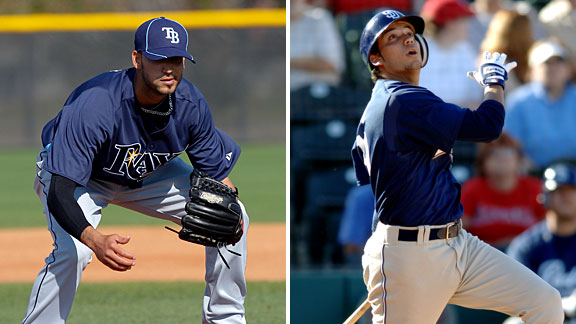 US Presswire, Icon SMIAfter failing as a hitter, 2004 No. 1 overall pick Matt Bush is trying again from the mound.
To continue reading this article you must be an Insider
Insider
SPONSORED HEADLINES
MORE MLB HEADLINES
MOST SENT STORIES ON ESPN.COM
2011 MLB Draft Content

The Pittsburgh Pirates kicked off the 2011 MLB Draft by taking UCLA SP Gerrit Cole. Insider's Keith Law leads the coverage from Cole through the first round and beyond.
2011 MLB Draft
6/7:
Churchill: Analyzing Rounds 6-25
6/7: Law's Best of Day 2:
American
|
National
6/7:
Churchill: Analyzing Rounds 3-5
6/7:
Churchill: Highlights of the second round
6/6:
Law: Best and worst of Day 1
6/6:
Churchill: Sandwich round analysis
6/6:
Law/Churchill: First round analysis
MLB Draft Essentials
6/6:
Final mock: Nats add more star power
6/4:
Law's Top 100: Setting up the draft
6/3:
Mock 3.0: Starling on the rise
6/3:
Churchill: Best tools in the draft
6/1:
Sackmann: Statistical red flags
5/30:
Mock 2.0: Gerrit Cole to Pirates
5/28:
Churchill: 2010 NL Draft in review
5/27:
Churchill: 2010 AL Draft in review
5/17:
First full mock: Hultzen goes No. 1
5/12:
Top 100: Movement in top 10
5/12:
Cole goes first in modified mock draft
4/29:
Future Fifty 3.0: Purke falls out
3/22:
Future Fifty 2.0: Cole takes the top spot
3/22:
Law: The Draft is not a crapshoot
2/17:
Future Fifty: Rendon tops season's first ranking
2/17:
Draft Order: How the teams will pick in the first and supplemental round
Scouting Reports
MLB Draft History