Commentary
Coaching in the modern era
Disconnect between those inside, outside game is harming college basketball
Originally Published:
November 9, 2011
By
Gary Williams
| Special to ESPN The Magazine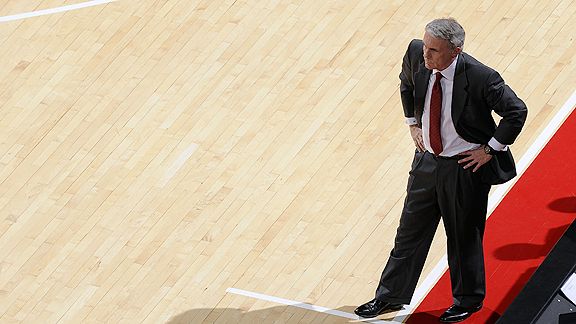 G Fiume/Maryland Terrapins/Getty ImagesGary Williams believes there is a disconnect between those in the game and those making its rules.
"Where have you been?"
Those were the first meaningful words the father of a top recruit said to me when I called a few years ago.
I was surprised, considering I placed the call in the first minute of the first day NCAA rules allowed coaches to contact potential recruits. Not only had the player heard from other schools, he'd already reduced his list of suitors to five. And Maryland was not among them.
Looking back on that experience, it was just another example of how the game has changed since I began my college coaching career almost 40 years ago as an assistant at Lafayette. Having just retired after spending 22 years leading the program at my alma mater, Maryland, I can honestly say that it's much more difficult to be a college basketball coach today than when I started. Sure, soaring media exposure and revenues make the stakes higher, but the main problem is that, whether it's born out of ignorance or denial, the vast majority of people -- including many who work for the NCAA -- don't have an accurate view of how the college game works today, nor do they understand the modern elite college basketball player.
To see the rest of Gary Williams' thoughts on recruiting, his experience at Maryland and on the game as a whole, sign up for ESPN Insider.
Insider
Insider College Basketball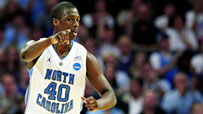 New on Insider
Lunardi: Pac-12 locked into 2 bids?
Player Rankings: Davis over Robinson for POY
Lunardi: Where UW, Northwestern fall
Hume: Bid thieves are few
Bilas: Sizing up the Big East
Gasaway: Pac-12 stronger than it seems
Hume: Best bets among bubble teams
Lunardi: VCU may be first bid thief
Ford: Time running out for 5 NBA prospects
Lunardi: How UConn, Texas, others earn bids
Lunardi: Latest look at the bubble
Fraschilla: Previewing Big 12 tournament
Bilas Index: UNC remains at No. 3
Pomeroy: Trends predict UNC-Duke clash
Lunardi: No No. 1 seed for Big Ten?
Player Rankings: Purdue's pivotal players
Ford: Will MKG, Cody Zeller stay in school?
Gasaway: Rebounding won't crush Orange
Telep: UCLA's top recruits remain committed
Bilas: How Michigan State can still improve
Bilas: Keys to the Hoyas' continued success
Lunardi: Watch out for NCAA bid thieves
Lunardi Rundown: Kentucky is No. 1 overall
Bilas Index: Kansas returns to the top five

Giant Killers
Make smart bracket picks by spotting Cinderella early.
And don't forget these Insider mainstays:
Doug Gottlieb, Fran Fraschilla, Joe Lunardi and Jay Williams offer their opinions.
Insights from the mind of the College Gameday analyst.
The national recruiting analyst weighs in on news and rumors surrounding the top high school prospects.
Stay on top of all the latest recruiting buzz.
Every D-1 player's efficiency rating.

MOST SENT STORIES ON ESPN.COM