Top 10 pitching prospects
Giolito, Rodon, Bradley lead very deep group of future star hurlers
Originally Published:
August 14, 2014
By
Christopher Crawford
| ESPN Insider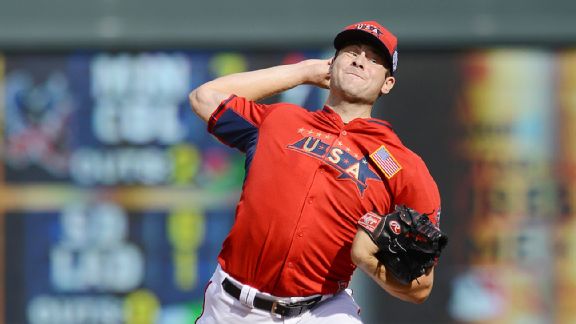 Mark Cunningham/MLB Photos/Getty ImagesLucas Giolito went 10-2 with a 2.20 ERA and 110 K's in 98 innings for Class A Hagerstown in 2014.
Pitching is as good as it has been in a long time. Offensive numbers are way down, and while some of the "credit" has to go to a bit of a lull in hitter development (it's been awhile since college hitting has been a strength of a draft), most of it has to do with the quality of stuff we're seeing from pitchers in both leagues.
"It's as good as it's been in quite some time," an AL East scout said. "I've been doing some form of this since 1985, and I can't ever remember seeing this many guys not only throw this hard, but also have the ability to locate it and finish hitters off with nasty breaking balls and changeups, as well. The only reason I wouldn't call this a 'Golden Age' is we're seeing an awful lot of these guys break down early, but there's no denying the quality and quantity at the big league level or in the farm systems."
Even with those health risks considered, there's a plethora of high-upside pitchers who have the potential to be dominant members of any team's fantasy rotation in the years to come.
Without further ado, here are the top 10 fantasy pitching prospects in baseball right now.
If you are not familiar with the 20-80 scouting report, here's a guide as to what the grades mean.
To see the rest of the list of the top 10 pitching prospects, you must be an ESPN Insider.
Insider
TOP 10 PROSPECTS BY POSITION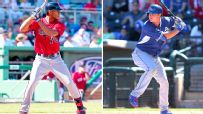 For fantasy baseball owners looking toward the future, Christopher Crawford highlights the top 10 prospects at each position.
MOST SENT STORIES ON ESPN.COM