Commentary
Jason Ellis: Shock waves
Skateboarder-turned-MMA fighter Jason Ellis is tearing it up on Sirius XM.
Updated:
November 5, 2010, 12:01 PM ET
By
Allison Glock
| ESPN The Magazine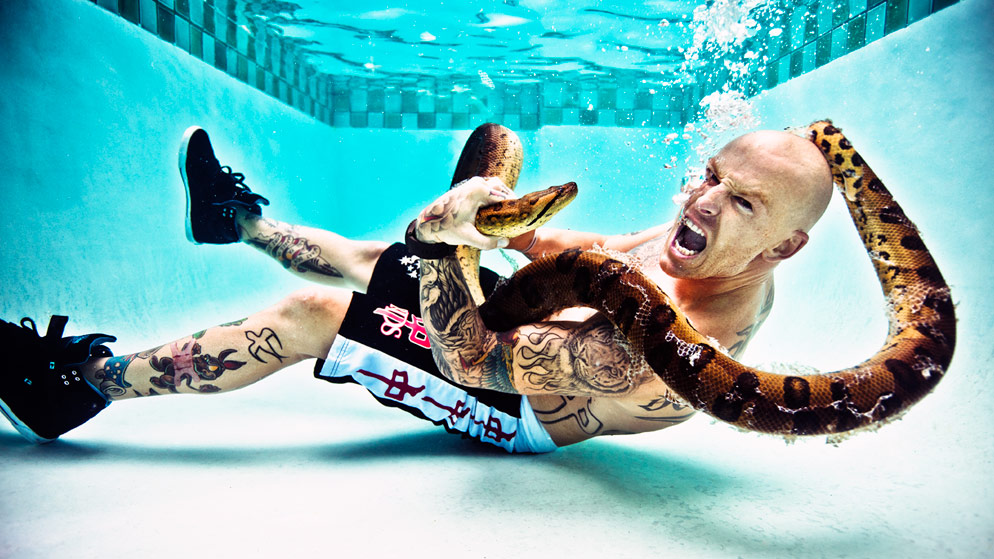 Michael MullerJason Ellis projects ongoing or in the works: A horror film, two rock bands, a clothing line, a skateboard line, a couple of reality shows and an MMA festival.
JASON ELLIS HAS A COLD.
Not that you would recognize this watching him spar at Fortune Boxing Gym on Sunset Boulevard in Hollywood, nailing the mitts like cannon fire, his bald head a slick of wet, eyes narrowed to cobralike slits.
To continue reading this article you must be an Insider
Insider
ESPN The Magazine: November 15, 2010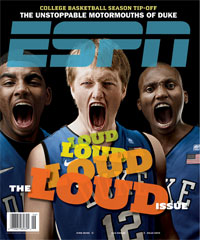 Check out ESPN The Magazine's November 15, 2010 issue -- the Loud Issue -- below.
Features
MOST SENT STORIES ON ESPN.COM