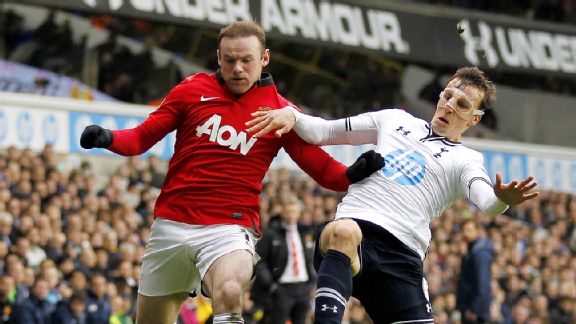 AllsportWayne Rooney has been one of the few bright spots this season for the Red Devils.
When Manchester United entered the new year on a four-game winning streak, there was hope among the fan base that the club was on its way back to being an outside contender for the Premier League title. Since then, the Red Devils have lost three of their past six games, and the dreaded rumors of locker room dissent are beginning to spread.
The fans' disappointment is justified, and it is hard to accept that a team with so much talent is struggling so mightily. United is currently nine points from securing a position in the Champions League next season, and given its recent form, it is easy to understand why its outlook for the rest of the season is so bleak.
However, some of United's key issues are fixable and with the right changes, there might be a chance the Red Devils could crawl back into the top four by the end of the season. Specifically, the team needs to continue building around the growing chemistry between Wayne Rooney and Juan Mata in the attacking midfield; establish a defensive midfield pairing of Phil Jones and Michael Carrick behind them; and cut down on its critical errors across the back line.
Here's a closer look at what has gone wrong this season for Man United, the keys to a possible turnaround, and whether the Red Devils have a realistic chance of finishing in the top four.
To read the rest of the article on the whether Manchester United can turn its season around, you must be an ESPN Insider