Commentary
The A's since "Moneyball"
Oakland's front office has had to re-examine its methods over the past few years
Updated:
September 23, 2011, 10:24 AM ET
By
Kevin Goldstein
| Baseball Prospectus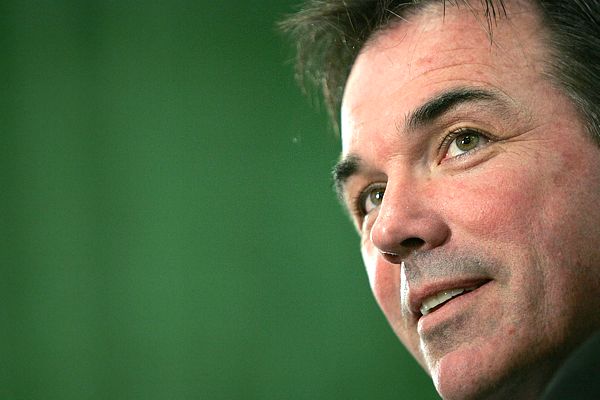 Justin Sullivan/Getty ImagesBeane and the A's have changed their ways since "Moneyball," but have yet to find the same kind of success.
One of the most remarkable aspects of "Moneyball" is that, in an industry rife with constant turnover in an organization that continually struggles with budget limitations and a decrepit stadium, is that the overwhelming majority of the main protagonists from the book (and soon-to-be-released movie) are still in Oakland. "We're like a family here and people that come to work here tend to stay here," general manager Billy Beane said. "There's a tremendous amount of friendship and respect. We've had people leave, only to come back to Oakland in the end."
Still, with the film version of "Moneyball" arriving nearly a decade after the events that inspired the book, if the people haven't changed, some of the thinking certainly has, with many of the philosophies espoused during that time looking like ancient history by 2011.
Instead of making educated guesses, I spoke to four key members of the A's front office to get their take on how things have changed, and how they must continue to in order for a winner to return to Oakland.
To see what four Oakland execs -- inlcuding Billy Beane -- have to say about how the A's have changed since Moneyball, become an ESPN Insider.
Insider
MOST SENT STORIES ON ESPN.COM