Commentary
ESPN 100: No. 28 -- Follow me!
Athletes made Twitter their personal mouthpiece in 2009, changing everything
Updated:
December 4, 2009, 1:35 PM ET
By
Eddie Matz
| ESPN The Magazine
« PREVIOUS: No. 27 -- DeWayne Wise's catch saves Mark Buehrle's perfect game

This story appears in the Dec. 14 issue of ESPN The Magazine.
I hate Twitter. There, I said it.
I hate Twitter because I fear one day it will render my job obsolete. I hate Twitter because everybody talks and nobody listens; there is little dialogue and a whole lot of monologue. (Hey, at least The Magazine has its Reply All page.) I hate Twitter because it breeds vanity, narcissism, egocentrism and every other self-serving neurosis. I hate Twitter because it reaches the masses like Facebook on steroids. I hate Facebook. And steroids.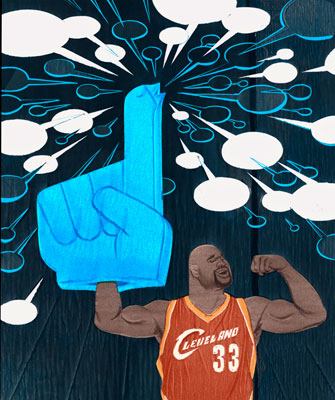 Alex Nabaum
So naturally, when my bosses at The Mag assigned me a story on how Twitter transformed our relationship with athletes this year, I nearly hurled. Because I knew that professionalism, not to mention the need to pay my mortgage, required me to try the free and fast-growing (estimates range from 15 million to 50 million total users) microblogging service. Like a legion of star athletes have done, I must enter the Twittersphere, join the Twitterati, send tweets to my tweeps.
To read Eddie's account of his adventure into the world of Twitter and why the service has changed the athlete-media relationship, you must be an ESPN Insider.
Insider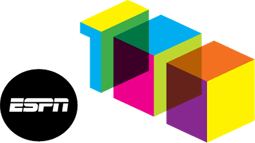 The year in sports had electricity (Bolt's 9.58), controversy (see: Mannygate) and one Super finish. But what do you get when you add firsthand memories to a lot of questions about the world of sports in 2009? ESPN The Magazine's ESPN 100.
1.First Person: Usain Bolt outruns the world


2. First Person: James Harrison's pick-six caps off first half of Super Bowl XLIII


3-11. Quiz Questions
12. First Person: Y.E. Yang bests Tiger at PGA Championship


13. First Person: Michael Vick returns to the NFL
14-25. Quiz Questions
26. First Person: Mine That Bird pulls huge upset at Kentucky Derby


27. First Person: DeWayne Wise saves Mark Buehrle's perfect game


28. Twitter becomes athletes' mouthpiece, changing everything


29. First Person: Syracuse basketball takes UConn to a historic six overtimes


30-47. Quiz Questions
48-60. Quiz Questions
61. First Person: LeBron James' buzzer-beater stuns Magic in Game 2


62-74. Quiz Questions
75. First Person: Anthony Napolitan's double front flip gets X Games buzzing


76-77. Quiz Questions
78. First Person: Xavier's Jordan Crawford dunks on LeBron James


79-89. Quiz Questions
90. Syracuse lacrosse squeaks by Cornell in NCAA Championship


91-100. Quiz Questions
MOST SENT STORIES ON ESPN.COM