March, 11, 2015
Mar 11
10:30
AM ET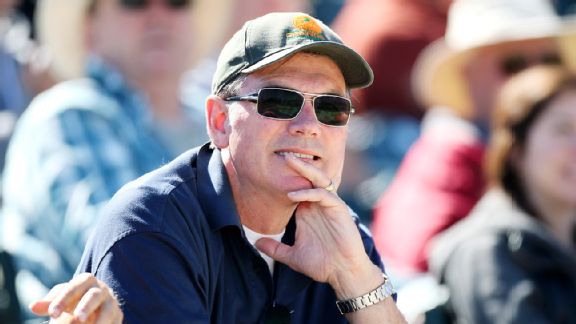 Michael Zagaris/Oakland Athletics/Getty ImagesBowden sits down with A's GM Billy Beane to learn the renowned executive's current philosophy.
I've known
Oakland Athletics
general manager Billy Beane my entire baseball career. We had a lot of fun over the years talking (and making) trades; one thing we had in common is we weren't afraid to pull the trigger on a deal.
So it should come as no surprise that Beane -- and I -- love this new generation of GMs. Unlike a decade ago, when there were more passive GMs than aggressive ones, this new breed of GMs is full of wheelers and dealers like Beane. There's not a GM in baseball who has built his club more from trades than Beane has with the A's.
Most teams prefer to build through player development and scouting, while others -- those who have the funds -- prefer to go the free-agent route because they don't have to give up anything (other than money). Not Billy. He loves the stock market and loves to trade players, which is why his rosters are often made up of more trade acquisitions than any team in baseball.
This offseason was no different. And those who criticize Beane's perceived propensity to bounce between making moves to win today and moves to win down the road simply don't understand Beane or his overall strategy.
So I sat down with my old friend to hear firsthand the methods behind his madness, his latest philosophies on building a winner despite having one of the game's worst stadiums and lowest revenue streams