March, 1, 2015
Mar 1
2:00
PM ET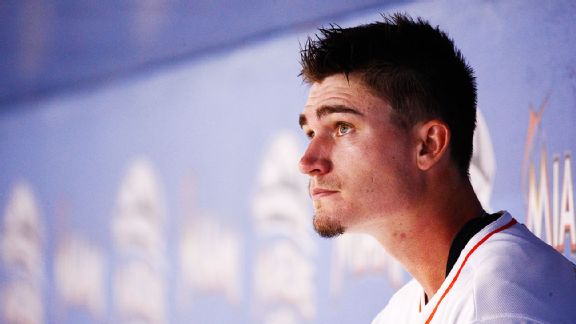 Rob Foldy/Getty ImagesNew Angel Andrew Heaney will be worth watching in spring training's early stages.
One of the most exciting aspects of spring training for me is the opportunity to put eyes on some of the top prospects in baseball, to see how they are developing and whether their timetables have moved up, moved back or stayed on pace.
This week I will be traveling throughout the Cactus League with stops that will include the following camps: Angels, Giants, Brewers, Padres, Rangers, White Sox and Athletics. I have targeted one prospect at each camp whom I will be watching closely, all for different reasons that include future trade value, major league timetable, what the prospect still needs to work on and how impactful he could be if and when he arrives this season.
My sunscreen, sunglasses, hats, microphone and Gulden's mustard are all packed and ready to be put in play, with the latter for my first hot dog since the one I ate in Kansas City at Game 7 of the World Series.

Andrew Heaney, LHP, Los Angeles Angels
The Angels won an American League-best 98 games last year and in the offseason traded one of their best infielders in
Howie Kendrick
for the opportunity to get Heaney. It's a deal that the Angels know will hurt their chances of repeating this year but hope will help them win for years to come with Heaney as an important part of their starting rotation. He was the Marlins' first-round selection in the June 2012 draft and was the ninth player taken overall.