Scout's Take: OG Nick Wilson to Stanford
July, 5, 2014
7/05/14
6:34
PM ET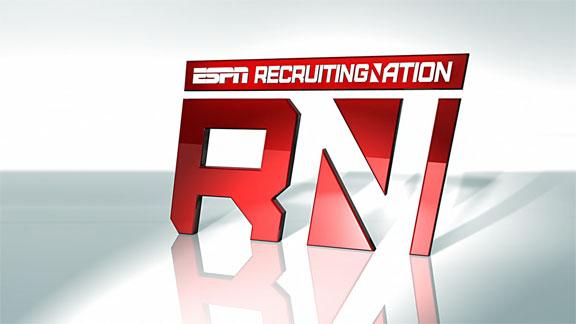 Guard
Nick Wilson
is the latest talented offensive lineman to join Stanford's quality group. Below, Craig Haubert shares how Wilson can be utilized in Palo Alto:
To continue reading this article you must be an Insider
Insider
Stanford Lands No. 4 QB-PP K.J. Costello
Recruiting reporter Erik McKinney breaks down the commitment of K.J. Costello, ranked No. 40 overall in the ESPN Junior 300, to the Cardinals' 2016 recruiting class.
Stanford Lands No. 4 QB-PP K.J. Costello
VIDEO PLAYLIST
STANFORD FB RECRUITING SCORECARD
Nike Youth Stanford Cardinal Grey Football Practice Legend T-shirt Shop »
Stanford_AD

Bernard Muir


Stanford mourns the loss of Bay Area family member Eloi Vasquez of @CalMensSoccer. Our thoughts are with his family & our friends at Cal.
about 7 hours ago

Pac12Networks

Pac-12 Networks


The March Pac-12 Golfer of the Month is a dominating Husky, that's for sure. http://t.co/QiIMBFoC2G http://t.co/ar2lOQxERJ
about 7 hours ago

StanfordFball

Stanford Football


We're back. #StanfordSpringBall http://t.co/3K3V4d6LdM
about 7 hours ago

Pac12Networks

Pac-12 Networks


We join the @CalAthletics in mourning the loss of Eloi Vasquez. http://t.co/4x3rYyhciz http://t.co/gQQ0a0Rvr0
about 8 hours ago

Pac12Networks

Pac-12 Networks


.@uscwomensgolf just keeps rolling after a victory at the Murphey Intercollegiate. http://t.co/OR5sNGTwVQ http://t.co/c0M0XrQGRZ
about 8 hours ago

Stanford_AD

Bernard Muir


Stanford mourns the loss of Bay Area family member Eloi Vasquez of @CalMensSoccer. Our thoughts are with his family & our friends at Cal.
about 8 hours ago

Pac12Networks

Pac-12 Networks


A trio of (hat) tricks carried Stanford to a big win in their last non-conference game. http://t.co/fBoWHrZ0UD http://t.co/x4ou9cLOLN
about 8 hours ago

Pac12Networks

Pac-12 Networks


Bryce Alford is coming up on #SportsReport to talk about @UCLAMBB's run through #MarchMadness! http://t.co/YfMNDWtSGW http://t.co/SDpKVHYShJ
about 9 hours ago

Pac12Networks

Pac-12 Networks


COMING UP: Hear from @CalMenSwim's Ryan Murphy on his NCAA title. #SportsReport http://t.co/YfMNDWLu5w http://t.co/wJDhxoMPBB
about 9 hours ago

Pac12Networks

Pac-12 Networks


#SportsReport is live now on Pac-12 Networks and http://t.co/YfMNDWLu5w
about 9 hours ago

Pac12Networks

Pac-12 Networks


NCAA champ Ryan Murphy's talks dedication and passion tonight on #SportsReport at 7 PT. http://t.co/ZKRxNqwJSL http://t.co/NV1yuALdsM
about 10 hours ago

StanfordFball

Stanford Football


We're back. #StanfordSpringBall http://t.co/3K3V4d6LdM
about 10 hours ago

StanfordFball

Stanford Football


We're back. #StanfordSpringBall http://t.co/3K3V4d6LdM
about 10 hours ago

Pac12Networks

Pac-12 Networks


Hit a trio of dingers in one game? That's a #pac12sb Player of the Week award. http://t.co/mNhse9uDGZ http://t.co/q8ObzZy3IR
about 11 hours ago

Pac12Networks

Pac-12 Networks


Ty Moore's enormous week for @uclasoftball was recognized by the @pac12 today. http://t.co/RdWwPDG9QK http://t.co/RJ96TOUsCN
about 11 hours ago

Pac12Networks

Pac-12 Networks


The entire Pac-12 family mourns the loss of Eloi Vasquez. More info: http://t.co/4x3rYyhciz http://t.co/bdT9V7QDv9
about 11 hours ago

Pac12Networks

Pac-12 Networks


.@CalAthletics has announced student-athlete Eloi Vasquez has passed away. More information to follow. http://t.co/PQPjFN9sOk
about 12 hours ago

Pac12Networks

Pac-12 Networks


.@Cal_Athletics has announced student-athlete Eloi Vasquez has passed away. More information to follow. http://t.co/zKUa58NrSx
about 12 hours ago

OregonSB

Oregon Duck Softball


Congrats to @pac12 player and pitcher of the week, @G_Glasco12 and @CheridanH11! #GoDucks http://t.co/oE3kEwzrgS
about 12 hours ago

ESPN_Pac12blog

ESPN_Pac12blog


Mailbag: Breaking down how USC was wronged http://t.co/8N0u69SSXG
about 13 hours ago

stanfordbball

Stanford Men\'s Hoops


Stanford enjoying its third night in New York. @CardinalChannel with a glimpse of what the Cardinal has been up to: http://t.co/qMimHIUUiI
about 13 hours ago

Pac12Networks

Pac-12 Networks


#SportsReport preview: Will Stanley and Rondae stay with @APlayersProgram? http://t.co/Sh1okQiLMR
about 13 hours ago

ESPN_Pac12blog

ESPN_Pac12blog


Oregon starting spring practices http://t.co/I2K1XBBIu0
about 13 hours ago

CTcard44

Chase Thomas


Surgery tomorrow.. First step to the road of recovery #cantfazeme
about 13 hours ago

AZATHLETICS

Arizona Athletics


Arizona Athletics and @ArizonaFBall Mourn the Loss of Jim LaRue http://t.co/6NB26TBI3J #BearDown http://t.co/z1F06mTc6M
about 13 hours ago

Pac12Networks

Pac-12 Networks


.@Calmenswim's U.S. record-breaker Ryan Murphy joins @AdamsonAshley and @JB_Long on #SportsReport, tonight at 7 PT! http://t.co/L9t4iFxHIl
about 13 hours ago

ESPN_Pac12blog

ESPN_Pac12blog


Washington will play Fresno State in 2017 http://t.co/hYdOyLZDQp
about 14 hours ago

pac12

Pac-12 Conference


#pac12tf weekly honors: Stanford's Williams, ASU's Houlihan, UCLA's Scarvelis + CU's Torres http://t.co/iMDrLQy3N2 http://t.co/hcR1v7hN79
about 14 hours ago

Pac12Networks

Pac-12 Networks


Guess who's ranked... ranked again... @ArizonaBaseball's ranked... tell a friend! http://t.co/gQGuBuAaTF
about 14 hours ago

Pac12Networks

Pac-12 Networks


LIVE on #Periscope: Check out a quick tour of the Pac-12 https://t.co/X7dUTgBMVg
about 14 hours ago

Pac12Networks

Pac-12 Networks


A Pac-12 student-athlete is missing. Please share to help locate Eloi Vasquez: http://t.co/xy3Mb0neg7 http://t.co/MDoiYUZoYD
about 14 hours ago

pac12

Pac-12 Conference


#pac12sb players of the week are @OregonSB's Glasco, Hawkins and @Utah_Softball's Viramontes: http://t.co/bEca1bitDN http://t.co/WI0XisivyX
about 14 hours ago

pac12

Pac-12 Conference


#pac12bsb weekly honors go to @UCLABaseball's Ty Moore, @UtahBaseball's Jayson Rose http://t.co/Q5SmC13v5C http://t.co/oGv06wZnhM
about 14 hours ago

pac12

Pac-12 Conference


#pac12ten players of the week are @uclatennis' Mkrtchian, @CalWomensTennis' Susanyi http://t.co/xokq1Cytkt http://t.co/qEFFz43zv1
about 14 hours ago

StanfordSports

Stanford Daily Sport


ICYMI: Nolan, Manuel break records during NCAA Swimming and Diving Championships http://t.co/KHziOp3OoA
about 15 hours ago

Pac12Networks

Pac-12 Networks


Leader of the Pac voting has CLOSED. See who you voted for as winner tonight on #SportsReport, 7 PT! http://t.co/QAEBl2Zfjt
about 15 hours ago

StanfordSports

Stanford Daily Sport


Jordan Morris of @StanfordMSoccerhas been called up to USMNT for this week's match against the Swiss national team http://t.co/9ggPGHj1NL
about 15 hours ago

Pac12Networks

Pac-12 Networks


WATCH: The story of @UA_Softball's lucky stuffed dinosaur: http://t.co/wRFrNcJyMr http://t.co/0J3UebJlp6
about 15 hours ago

StanfordSports

Stanford Daily Sport


Baseball's struggles continue, as the team was swept by ASU over the weekend http://t.co/niAlRSGd5R
about 16 hours ago

StanfordSports

Stanford Daily Sport


Softball dropped 2 of 3 games against Utah over the weekend, falling to 15-19 http://t.co/7p6ScO6P7T
about 16 hours ago

Pac12Networks

Pac-12 Networks


Cheridan Hawkins and Brett Cumberland are in a dead heat for Leader of the Pac! VOTE: http://t.co/fTFtKpVQxy http://t.co/eroCuMd0NB
about 16 hours ago

Pac12Networks

Pac-12 Networks


.@Calmenswim's Ryan Murphy broke Ryan Lochte's US record, so naturally he'll be on #SportsReport tonight at 7 PT! http://t.co/OMOl92S0Of
about 16 hours ago

StanfordSports

Stanford Daily Sport


SHI: An evaluation of Stanford men's basketball's season
about 16 hours ago

Beaver_Baseball

Oregon St. Baseball


The Beavers are on the road for 3 this weekend but don't fear, you can watch all 3 on the @Pac12Networks. #gobeavs http://t.co/UW74cBCS2m
about 16 hours ago

ESPN_Pac12blog

ESPN_Pac12blog


Q&A: Cal wide receiver Bryce Treggs http://t.co/YBawdkTNSh
about 16 hours ago

Pac12Networks

Pac-12 Networks


.@utahbaseball's Jayson Rose's weekend, in 11 letters:KKKKKKKKKKK http://t.co/RdWwPDG9QK http://t.co/X1YHzStnmx
about 17 hours ago

StanfordBSB

Stanford Baseball


Just in: Our permit for Fireworks Night from @SCCgov. Get your tickets for May 15 - http://t.co/StTXmRxL5f http://t.co/8o6JlxDAng
about 17 hours ago

StanfordSports

Stanford Daily Sport


Records were broken, tourney runs were made. Catch up on everything you missed from @GoStanford over Spring Break. http://t.co/se5jnTkuVj
about 17 hours ago

Pac12Networks

Pac-12 Networks


What lies ahead for @UCLAMBB? Bryce Alford joins @AdamsonAshley + @JB_Long on #SportsReport, 7 PT on Pac-12 Networks. http://t.co/9E3MOJyEKR
about 17 hours ago

StanfordSports

Stanford Daily Sport


.@stanfordmswim& @stanfordwswimnot only did well in NCAAs, but also saw individual swimmers break American records http://t.co/KHziOp3OoA
about 17 hours ago

GoStanford

Stanford Athletics


Vote: #GoStanford Student-Athlete of the Week - http://t.co/Q0kFRRSE8f http://t.co/g0gZQkMCzW
about 17 hours ago

Pac12Networks

Pac-12 Networks


RT if the dude they call @bcumboslice on @Cal_Baseball is this week's Leader of the Pac! #GoBears #Leader4 http://t.co/bc1cI2wm0D
about 18 hours ago

Pac12Networks

Pac-12 Networks


RT if @uclamvb's 25-kill-kid J.T. Hatch is this week's Leader of the Pac! #GoBruins #Leader3 http://t.co/YqcJPjlGii
about 18 hours ago

Pac12Networks

Pac-12 Networks


RT if @Calmenswim's record-setting Ryan Murphy is this week's Leader of the Pac! #GoBears #Leader2 http://t.co/iymaxCB6rs
about 18 hours ago

Pac12Networks

Pac-12 Networks


RT if @OregonSB's Ms. Perfect—aka Cheridan Hawkins—is the Leader of the Pac! #GoDucks #Leader1 http://t.co/0ZTWDS0hdZ
about 18 hours ago

StanfordSports

Stanford Daily Sport


.@StanfordMSoccer's Jordan Morris called up to USMNT for match against Switzerland http://t.co/9ggPGHj1NL
about 18 hours ago

Pac12Networks

Pac-12 Networks


How many times did @OregonSB go yard yesterday? Not 3...not 4...not 5...not 6... http://t.co/xWgNwLm264 http://t.co/XHrRy7akH2
about 18 hours ago

StanfordSports

Stanford Daily Sport


.@StanfordBSB was swept by ASU this past weekend and still seeks first conference win http://t.co/niAlRSGd5R
about 18 hours ago

Runnin_Utes

Utah Basketball


Delon Wright has been named a second-team All-American by the NABC! Congrats to Delon! #GoUtes #MUSSterUp http://t.co/4rGW1qtGEm
about 19 hours ago

APlayersProgram

Arizona Basketball


NEWS: Johnson Named NABC Third-Team All-American - http://t.co/e056P10sc1 #APlayersProgram http://t.co/9N1zPJfQxI
about 19 hours ago

StanfordSports

Stanford Daily Sport


.@StanfordSball's Pac-12 struggles continued over the weekend against Utahhttp://t.co/7p6ScO6P7T
about 19 hours ago

Pac12Networks

Pac-12 Networks


RT if you think this catch from Ben Roberts of @WSUCougars is #12Best worthy! #SportsReport at 7 PT. https://t.co/qPSC08rgq9
about 19 hours ago

ESPN_Pac12blog

ESPN_Pac12blog


Adoree' Jackson: The most exciting player in the Pac-12? http://t.co/JdsYcWv4j4
about 19 hours ago

StanfordSports

Stanford Daily Sport


Columnist Winston Shi assesses of @stanfordbball's season and trajectory http://t.co/8OSwmxJPBA
about 19 hours ago

Pac12Networks

Pac-12 Networks


The @CalAthletics family is still seeking help finding student-athlete Eloi Vasquez. http://t.co/gKD1L0pndi http://t.co/PczNXonzjh
about 20 hours ago

ESPN_Pac12blog

ESPN_Pac12blog


Top spring developments: Pac-12 http://t.co/k1NTJLaH3M
about 21 hours ago

StanfordOnScout

Scout Cardinal


Ricky Seale didn't play much in 5 years at Stanford. What was his Dad's advice before Pro day? http://t.co/icBFX5amCA http://t.co/iO8h1NwTwe
about 22 hours ago

ESPN_Pac12blog

ESPN_Pac12blog


USC keeps focus amid ongoing NCAA controversy http://t.co/8c62N2TceY
about 22 hours ago

Pac12Networks

Pac-12 Networks


No offense to @UA_Softball's Katiyana Mauga, but ...Dino, YOU DA REAL MVP! http://t.co/wRFrNcJyMr http://t.co/Gn0Vo0RB0p
1 day ago

Stanfordh2opolo

Stanford Water Polo


Congrats to Kiley on scoring her 200th career goal today. #gostanford http://t.co/U3zu06J04T
1 day ago

Pac12Networks

Pac-12 Networks


Take a bow, Katiyana Mauga. The #ASUvsAZ Play of the Game sends the Wildcats to a walk-off! http://t.co/TJPp3gcOLp
1 day ago

Pac12Networks

Pac-12 Networks


That's how you win a run-rule game in style, @UA_Softball! The 'Cats walk off in the fifth! http://t.co/zIzuZLtxQv http://t.co/VF4V25eVAQ
1 day ago

Pac12Networks

Pac-12 Networks


Please share to help locate missing @UCBerkeley student-athlete Eloi Vasquez: http://t.co/xy3Mb0neg7 http://t.co/lbsgwdNWHU
1 day ago

Pac12Networks

Pac-12 Networks


RT if @Cal_Baseball's @bcumboslice is this week's Leader of the Pac! #GoBears #Leader4 http://t.co/XHbJUUFqu4
1 day ago

Pac12Networks

Pac-12 Networks


RT if @uclamvb's J.T. Hatch is this week's Leader of the Pac! #GoBruins #Leader3 http://t.co/b76LjuMIMF
1 day ago

Pac12Networks

Pac-12 Networks


RT if @calmenswim's Ryan Murphy is this week's Leader of the Pac! #GoBears #Leader2 http://t.co/AtkiACPfvZ
1 day ago

Pac12Networks

Pac-12 Networks


RT if @OregonSB's Cheridan Hawkins is this week's Leader of the Pac! #GoDucks #Leader1 http://t.co/HTQTnGlgy4
1 day ago

Pac12Networks

Pac-12 Networks


It's time to vote for this week's Leader of the Pac! Read about the nominees and vote here: http://t.co/fTFtKpVQxy http://t.co/puTm2N00Wy
1 day ago

Pac12Networks

Pac-12 Networks


Our Sunday nightcap is round 3 of #ASUvsAZ, live now on Pac-12 Networks and http://t.co/YfMNDWLu5w http://t.co/QDO6fYP4fQ
1 day ago

CalAthletics

Cal Bears


Eloi Vasquez, a freshman on our men's soccer team, has been reported missing. Full statement: http://t.co/GS9MRSPShE http://t.co/4UInDgYlgn
1 day ago

ShayneSkov

Shayne Skov


WRESTLEMANIA https://t.co/CPKclSuR7q
1 day ago

Pac12Networks

Pac-12 Networks


.@CalAthletics has issued a statement regarding missing student-athlete Eloi Vasquez: http://t.co/xy3Mb0neg7 http://t.co/nGBpd73g6O
1 day ago

Pac12Networks

Pac-12 Networks


.@UtahBaseball's Cody Scaggari's 2-RBI go-ahead double is the #CALvsUTAH Play of the Game: http://t.co/dFqy72zn31
1 day ago

Pac12Networks

Pac-12 Networks


.@utahbaseball gets one back from the Golden Bears in Salt Lake City! #CALvsUTAH http://t.co/ITZqbqHzn0
1 day ago

stanfordbball

Stanford Men\'s Hoops


Prior to leaving for NYC, Chasson Randle sat down w/ @CBSSF for his final interview on The Farm. What makes him tick: http://t.co/4XjbtRnD2a
1 day ago

Pac12Networks

Pac-12 Networks


.@OregonSB's Geri Ann Glasco's THIRD homer of the day came while we interviewed UW coach Heather Tarr: http://t.co/M1fifWmQnd
1 day ago

Pac12Networks

Pac-12 Networks


EIGHT DINGERS for @OregonSB in today's win over Washington! #UWvsUO http://t.co/j5QAE1PmKW
1 day ago

Pac12Networks

Pac-12 Networks


.@ArizonaBaseball's Bobby Dalbec takes this ball on an aerial tour of Tucson in the #UOvsAZ Play of the Game: http://t.co/18iPl5Qul3
1 day ago

Pac12Networks

Pac-12 Networks


MUST WATCH: @APlayersProgram's RHJ receives standing ovation at @ArizonaBaseball game: http://t.co/j9eXA5aa9G http://t.co/ET9GYz87Yp
1 day ago

Pac12Networks

Pac-12 Networks


.@ArizonaBaseball's Bobby Dalbec will have a grande doubleshot, please. His bomb is the #UOvsAZ Play of the Game: http://t.co/EZkUksuiZM
1 day ago

Pac12Networks

Pac-12 Networks


.@Utah_Softball's Marissa Mendenhall knocks two Utes home in the #UTAHvsSTAN Play of the Game: http://t.co/EtvuUpmIGS
1 day ago

Pac12Networks

Pac-12 Networks


.@ArizonaBaseball gives 18th-ranked Oregon the ole Sweeperoo! #UOvsAZ http://t.co/8RXG0Q3DT3
1 day ago

Pac12Networks

Pac-12 Networks


.@Utah_Softball downs Stanford on The Farm! #UTAHvsSTAN http://t.co/ML7KVq133P
1 day ago

Pac12Networks

Pac-12 Networks


These two again?! Let's do it! Huskies. Ducks. Live now on Pac-12 Networks and http://t.co/YfMNDWLu5w http://t.co/Vn7FVKWfoL
1 day ago

Pac12Networks

Pac-12 Networks


.@Cal_Baseball and @utahbaseball square off for round three right now: http://t.co/YfMNDWLu5w http://t.co/MrWdEoDwIF
1 day ago

WSUCougars

WSU Cougars


(GIF) Catch of the year by Ben Roberts? You be the judge of this TREMENDOUS diving play! http://t.co/4EaK3Plo2P #GoCougs
1 day ago

Pac12Networks

Pac-12 Networks


Programming alert: @Cal_Baseball vs. @utahbaseball will begin on http://t.co/m1bS2pr2da
1 day ago

StanfordFball

Stanford Football


#StanfordFamily RT @StanfordSball: Erin Ashby helping teammates channel their inner @ShayneSkov today. #gostanford http://t.co/b7CqDLWpuh
1 day ago

Pac12Networks

Pac-12 Networks


We spy with our little eye... a RONDAE at #UOvsAZ!! http://t.co/aSCz2wMqWV
1 day ago

Pac12Networks

Pac-12 Networks


.@APlayersProgram reflected on an amazing season with Pac-12 Networks' @YogiRoth last night.https://t.co/H8EzAHVFVc
1 day ago
PAC-12 SCOREBOARD
Thursday, 9/3
Friday, 9/4
Saturday, 9/5
BLOG ARCHIVE:
CATEGORIES: