Scout's take: C Brian Chaffin to Stanford
June, 16, 2014
6/16/14
7:00
PM ET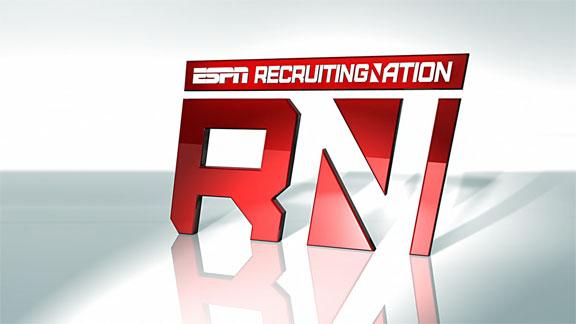 Stanford has gained its first 2015 offensive line pledge from Under Armour All-American center
Brian Chaffin
. Read on to see how Chaffin fits into the Cardinal's impressive group:
To continue reading this article you must be an Insider
Insider
Stanford Lands No. 4 QB-PP K.J. Costello
Recruiting reporter Erik McKinney breaks down the commitment of K.J. Costello, ranked No. 40 overall in the ESPN Junior 300, to the Cardinals' 2016 recruiting class.
Stanford Lands No. 4 QB-PP K.J. Costello
VIDEO PLAYLIST
STANFORD FB RECRUITING SCORECARD
Top Of The World Men's Stanford Cardinal Pac-12 Champions Black Locker Room Triumph Performance Flex Hat Shop »
Pac12Networks

Pac-12 Networks


No, seriously, you try landing this move. (cc: @YogiRoth) http://t.co/ZGCgENmiRQ http://t.co/nFnLwuTPsl
about a minute ago

Pac12Networks

Pac-12 Networks


ICYMI: You seriously need to take our Pac-12 campus Google Maps Pac-Man quiz. http://t.co/idNW8pzEVc http://t.co/CrQjqJqucS
28 minutes ago

StanfordSports

Stanford Daily Sport


National No. 4 Carol Zhao demonstrated her composure in close matches as @StanfordWTennis earned a sweep in Arizona http://t.co/NVhzXfKcwl
43 minutes ago

Pac12Networks

Pac-12 Networks


The laundry list of honors continues to roll in for @runnin_utes senior Delon Wright . http://t.co/jvw1xQVMsu http://t.co/vmtHVHVUtl
53 minutes ago

StanfordSports

Stanford Daily Sport


Spring break proved rough for @StanfordMVB as it dropped consecutive matches to CSUN and Long Beach State http://t.co/ZiQ8UCZMAL
about an hour ago

Pac12Networks

Pac-12 Networks


The period of mourning for @CalAthletics continues after the passing of Eloi Vasquez. http://t.co/h70d2OJm4Q http://t.co/JpVQ1bH2cW
about an hour ago

StanfordSports

Stanford Daily Sport


Let them be busted! Dylan Fugel discusses why we love March Madness because of, not despite, its unpredictability http://t.co/ON1q2yrTCF
about an hour ago

StanfordSports

Stanford Daily Sport


Chasson Randle is poised to break the school's point record as @stanfordbball faces Old Dominion in the NIT Semifinal http://t.co/eFDDSJXHkk
about an hour ago

StanfordSports

Stanford Daily Sport


Kiley Neushul scored her 200th career goal for @Stanfordh2opolo as the team downed No. 8 Arizona State http://t.co/TBIqefqz3p
about an hour ago

Pac12Networks

Pac-12 Networks


How many times in a row can you watch this amazing @cougbaseball #12Best catch? http://t.co/k76AnYfq6h https://t.co/qPSC08rgq9
about an hour ago

StanfordBSB

Stanford Baseball


We're back at Sunken Diamond tonight to face @SFDonsBaseball. Preview: http://t.co/VJyXmZp8BQ http://t.co/eKrXslwCf6
about an hour ago

StanfordSports

Stanford Daily Sport


No. 43 @StanfordTennis is back on the upswing after toppling four opponents with ease during the last week http://t.co/o32cAKpz2z
about an hour ago

StanfordSports

Stanford Daily Sport


.@StanfordWLax split its final east coast trip of the season, defeating Harvard but falling just short of Penn State http://t.co/mWSnfP291A
about 2 hours ago

Pac12Networks

Pac-12 Networks


The bright lights of Broadway await @StanfordBBall tonight in the NIT semifinals. http://t.co/uiByTpXbWE http://t.co/VkgfsffjFN
about 2 hours ago

ESPN_Pac12blog

ESPN_Pac12blog


Stanford healing up as it enters second spring session http://t.co/cRrsUcDsby
about 2 hours ago

Pac12Networks

Pac-12 Networks


Stop whatever you're doing and take our Pac-12 Google Maps Pac-Man quiz. http://t.co/EXTCH6sqJu http://t.co/nb2vjPvy84
about 2 hours ago

OregonStateGym

OSU Gymnastics


The Beavs seek a nationals berth at the Norman Regional on Saturday http://t.co/3sCnpDRno4#GoBeavs http://t.co/11Bebnkh7m
about 2 hours ago

Pac12Networks

Pac-12 Networks


LIVE on #Periscope: A little spin around Pac-12 Networks https://t.co/SJ1T5dolQ5
about 3 hours ago

ShayneSkov

Shayne Skov


If I'm looking to grab lunch I couldn't give a hot damn what the service was, or if they were grumpy Let's be real, I'm just here 4DA NOMS
about 3 hours ago

ShayneSkov

Shayne Skov


Really wish there was a yelp feature which ranked restaurants solely on the quality of the food, bars/clubs solely on drinks and nightlife
about 3 hours ago

Pac12Networks

Pac-12 Networks


Sweet! @Utah_Football is live on #periscope! http://t.co/MA8Hebmfgk
about 3 hours ago

BayAreaFan2

Jason without \'y\'


@Pac12Networks @pac12 Got 3 of 6. Cal, USC, and OSU.
about 4 hours ago

Pac12Networks

Pac-12 Networks


TAKE THE QUIZ: Name these six @pac12 campuses in their Google Maps Pac-Man universe. http://t.co/EXTCH6sqJu http://t.co/lUMbFMS4z1
about 4 hours ago

Pac12Networks

Pac-12 Networks


Thanks for all your awesome Pacman guesses. We're making a quiz for http://t.co/aWqiXywAC2 right now! Stay tuned.
about 4 hours ago

Pac12Networks

Pac-12 Networks


#BOOM This time, Pacman says "A Utah Man Am I!" RT @CsBassAce: @Pac12Networks Utah http://t.co/HgtUL6aFJl
about 4 hours ago

Pac12Networks

Pac-12 Networks


OK, last one for now. Which Pac-12 campus is Pacman scurrying around this time? http://t.co/3sNdssKMzz
about 4 hours ago

Pac12Networks

Pac-12 Networks


BINGO! This, in fact, is Pacman/Sun Devil territory. RT @nmlavella: @Pac12Networks ASU! http://t.co/S9gx8qWP9S
about 4 hours ago

Pac12Networks

Pac-12 Networks


Alright, next one. Which Pac-12 campus is Pacman chasing ghosts around now? http://t.co/1YLoXD1ujG
about 4 hours ago

Pac12Networks

Pac-12 Networks


DING DING WE HAVE A WINNER! This is CU. #shouldertoshoulder RT @JimmyWoodCU: @Pac12Networks CU? http://t.co/1UbK8jqRcM
about 4 hours ago

Pac12Networks

Pac-12 Networks


Don't mind us, just over here playing Google Maps Pacman on our Pac-12 campuses.Can you name this Pac-12 school? http://t.co/Ykm8FYgjBo
about 4 hours ago

CTcard44

Chase Thomas


Everything went great, no meniscus tears so that was an added bonus. Thanks for all the positive… https://t.co/iVTM5hwZYY
about 4 hours ago

Pac12Networks

Pac-12 Networks


How about @runnin_utes star Delon Wright, the 2015 John Wooden Award All-American! http://t.co/vslxiRntZb http://t.co/bvdBkJUVWd
about 4 hours ago

Pac12Networks

Pac-12 Networks


FIST PUMP FOR EUGENE@OregonSB is now the #1 team in the nation! http://t.co/OFOdkiyWCO http://t.co/Vglv0RAmRj
about 5 hours ago

maeubanks

Mike Eubanks


Want to study for Business success? No better place today than MS&E 152: Intro to Decision Making. #OnlyAtStanford http://t.co/esel1sp3mK
about 5 hours ago

Pac12Networks

Pac-12 Networks


Watch former @utahgymnastics star Kristina Baskett stick this landing over and over and over. http://t.co/2jTc6QYsHb http://t.co/Tiw8rZpMU9
about 5 hours ago

ADHadenUSC

Pat Haden


I am the proud father of a gay son. In his honor, I will not be attending the CFP committee meeting in Indy this week. #EmbraceDiversity
about 5 hours ago

ESPN_Pac12blog

ESPN_Pac12blog


Q&A: Utah running back Devontae Booker http://t.co/bQDJy0dCNL
about 5 hours ago

ESPN_Pac12blog

ESPN_Pac12blog


USC AD Pat Haden to boycott CFP meeting http://t.co/DZAVKdj21S
about 6 hours ago

NCAA

NCAA


New @ITATennis women's tennis rankings1. USC2. North Carolina3. California4. UCLA5. Georgia http://t.co/TNjPyENFCv
about 6 hours ago

Pac12Networks

Pac-12 Networks


SLAMMING.This game-winning @ASUSoftball grand slam is #12Best worthy. Full countdown: http://t.co/k76AnYfq6h https://t.co/zYQyo0ucxI
about 6 hours ago

ESPN_Pac12blog

ESPN_Pac12blog


Jim Mora confirms Devin Lucien transfer; Pac-12 landing spot possible http://t.co/NSbxaRMooI
about 6 hours ago

ShayneSkov

Shayne Skov


No time for the weak minded
about 6 hours ago

Pac12Networks

Pac-12 Networks


A meet record in the 1500 for @SunDevilTFXC's Shelby Houlihan was simply award-winning. http://t.co/aKw9iBoSAl http://t.co/EBqustwRQo
about 6 hours ago

StanfordSball

Stanford Softball


Bessie Noll's catch at the top of the wall is No. 10 in this week's @Pac12Networks #12best. #gostanford #StanSB | http://t.co/vQAeSm0qtr
about 6 hours ago

CoachDavidShaw

David Shaw


Go get 'em tonight @stanfordbball @Coach_Dawkins #GoStanford!
about 6 hours ago

BonaguraESPN

Kyle Bonagura


Stanford student Jordan Morris just entered the game for the #USMNT
about 7 hours ago

ShayneSkov

Shayne Skov


No time for the week minded
about 7 hours ago

Pac12Networks

Pac-12 Networks


#GetPumped. It's time to check out the #12Best plays from the past week in the Pac-12. http://t.co/0RqvPdcK0p
about 7 hours ago

StanfordSports

Stanford Daily Sport


No. 15 Penn State proved too much for @StanfordWLax, but the Cardinal bounced back to record a victory over Harvard http://t.co/mWSnfP291A
about 7 hours ago

Pac12Networks

Pac-12 Networks


.@uclamvb gets to rebound from last night's defeat to take on #1 Hawai'i again tonight. http://t.co/oC2SCAyKrv http://t.co/Yxkna7m7ut
about 7 hours ago

StanfordSports

Stanford Daily Sport


The Arizona schools proved no match for @StanfordWTennis, who conceded just two points in its trip to the desert http://t.co/NVhzXfKcwl
about 7 hours ago

StanfordSports

Stanford Daily Sport


Dylan Fugel examines why we love March Madness ahead of the tournament semifinals this Friday http://t.co/ON1q2yrTCF
about 8 hours ago

wsucougfb

WSUCougFootball


Back out on the practice field today for Spring Practice #3. First day in pads! #GoCougs
about 8 hours ago

ESPN_Pac12blog

ESPN_Pac12blog


Tracking Arizona State's offseason progress http://t.co/j8wffkhcca
about 8 hours ago

StanfordSports

Stanford Daily Sport


.@stanfordbball faces Old Dominion in Madison Square Garden tonight in its second @NIT Semifinal in four years http://t.co/eFDDSJXHkk
about 8 hours ago

StanfordSports

Stanford Daily Sport


Nobody could touch @Stanfordh2opolo over the past week as the team cruised by three quality opponents http://t.co/TBIqefqz3p
about 8 hours ago

Pac12Networks

Pac-12 Networks


ICYMI: @UA_Softball has a stuffed dino as a good luck charm, and he's on scholarship. http://t.co/ROZVQQZaZw http://t.co/JkzffC51pV
about 8 hours ago

ESPN_Pac12blog

ESPN_Pac12blog


Spring practice primer: Oregon Ducks http://t.co/BO35CVgNRJ
about 8 hours ago

StanfordSports

Stanford Daily Sport


It wasn't all sunshine in SoCal for @StanfordMVB, as losses to CSUN and Long Beach State ended its win streak http://t.co/ZiQ8UCZMAL
about 8 hours ago

OSUBeaversFB

Beavers Football


Beavers are back #gobeavs http://t.co/6dTs3QIveI
about 9 hours ago

StanfordSports

Stanford Daily Sport


.@StanfordTennis looked solid over spring break, dominating four opponents and opening conference play undefeated http://t.co/o32cAKpz2z
about 9 hours ago

Pac12Networks

Pac-12 Networks


Want an awesome look at @UCLAFootball's spring drills? Follow them on @periscopeco now! http://t.co/Ry8OOmG2bW
about 9 hours ago

Pac12Networks

Pac-12 Networks


Welcome back to the field for spring, @WinTheDay. http://t.co/eJy0SC2wb6 http://t.co/wtsvqy6AcA
about 9 hours ago

usavolleyball

USA Volleyball


Rematch! Catch @UCLAMVB @HawaiiMensVB tonight at 10pmET on @pac12Networks http://t.co/GcjcE1P1If http://t.co/ukVCaLZsh0
about 9 hours ago

ESPN_Pac12blog

ESPN_Pac12blog


UCLA kicks off spring practice http://t.co/v7Vbv6hsNy
about 11 hours ago

Stanford_AD

Bernard Muir


Stanford mourns the loss of Bay Area family member Eloi Vasquez of @CalMensSoccer. Our thoughts are with his family & our friends at Cal.
about 20 hours ago

Pac12Networks

Pac-12 Networks


The March Pac-12 Golfer of the Month is a dominating Husky, that's for sure. http://t.co/QiIMBFoC2G http://t.co/ar2lOQxERJ
about 20 hours ago

StanfordFball

Stanford Football


We're back. #StanfordSpringBall http://t.co/3K3V4d6LdM
about 21 hours ago

Pac12Networks

Pac-12 Networks


We join the @CalAthletics in mourning the loss of Eloi Vasquez. http://t.co/4x3rYyhciz http://t.co/gQQ0a0Rvr0
about 21 hours ago

Pac12Networks

Pac-12 Networks


.@uscwomensgolf just keeps rolling after a victory at the Murphey Intercollegiate. http://t.co/OR5sNGTwVQ http://t.co/c0M0XrQGRZ
about 21 hours ago

Stanford_AD

Bernard Muir


Stanford mourns the loss of Bay Area family member Eloi Vasquez of @CalMensSoccer. Our thoughts are with his family & our friends at Cal.
about 22 hours ago

Pac12Networks

Pac-12 Networks


A trio of (hat) tricks carried Stanford to a big win in their last non-conference game. http://t.co/fBoWHrZ0UD http://t.co/x4ou9cLOLN
about 22 hours ago

Pac12Networks

Pac-12 Networks


Bryce Alford is coming up on #SportsReport to talk about @UCLAMBB's run through #MarchMadness! http://t.co/YfMNDWtSGW http://t.co/SDpKVHYShJ
about 22 hours ago

Pac12Networks

Pac-12 Networks


COMING UP: Hear from @CalMenSwim's Ryan Murphy on his NCAA title. #SportsReport http://t.co/YfMNDWLu5w http://t.co/wJDhxoMPBB
about 22 hours ago

Pac12Networks

Pac-12 Networks


#SportsReport is live now on Pac-12 Networks and http://t.co/YfMNDWLu5w
about 22 hours ago

Pac12Networks

Pac-12 Networks


NCAA champ Ryan Murphy's talks dedication and passion tonight on #SportsReport at 7 PT. http://t.co/ZKRxNqwJSL http://t.co/NV1yuALdsM
about 23 hours ago

StanfordFball

Stanford Football


We're back. #StanfordSpringBall http://t.co/3K3V4d6LdM
about 23 hours ago

StanfordFball

Stanford Football


We're back. #StanfordSpringBall http://t.co/3K3V4d6LdM
about 23 hours ago

Pac12Networks

Pac-12 Networks


Hit a trio of dingers in one game? That's a #pac12sb Player of the Week award. http://t.co/mNhse9uDGZ http://t.co/q8ObzZy3IR
1 day ago

Pac12Networks

Pac-12 Networks


Ty Moore's enormous week for @uclasoftball was recognized by the @pac12 today. http://t.co/RdWwPDG9QK http://t.co/RJ96TOUsCN
1 day ago

Pac12Networks

Pac-12 Networks


The entire Pac-12 family mourns the loss of Eloi Vasquez. More info: http://t.co/4x3rYyhciz http://t.co/bdT9V7QDv9
1 day ago

Pac12Networks

Pac-12 Networks


.@CalAthletics has announced student-athlete Eloi Vasquez has passed away. More information to follow. http://t.co/PQPjFN9sOk
1 day ago

Pac12Networks

Pac-12 Networks


.@Cal_Athletics has announced student-athlete Eloi Vasquez has passed away. More information to follow. http://t.co/zKUa58NrSx
1 day ago

OregonSB

Oregon Duck Softball


Congrats to @pac12 player and pitcher of the week, @G_Glasco12 and @CheridanH11! #GoDucks http://t.co/oE3kEwzrgS
1 day ago

ESPN_Pac12blog

ESPN_Pac12blog


Mailbag: Breaking down how USC was wronged http://t.co/8N0u69SSXG
1 day ago

stanfordbball

Stanford Men\'s Hoops


Stanford enjoying its third night in New York. @CardinalChannel with a glimpse of what the Cardinal has been up to: http://t.co/qMimHIUUiI
1 day ago

Pac12Networks

Pac-12 Networks


#SportsReport preview: Will Stanley and Rondae stay with @APlayersProgram? http://t.co/Sh1okQiLMR
1 day ago

ESPN_Pac12blog

ESPN_Pac12blog


Oregon starting spring practices http://t.co/I2K1XBBIu0
1 day ago

AZATHLETICS

Arizona Athletics


Arizona Athletics and @ArizonaFBall Mourn the Loss of Jim LaRue http://t.co/6NB26TBI3J #BearDown http://t.co/z1F06mTc6M
1 day ago

Pac12Networks

Pac-12 Networks


.@Calmenswim's U.S. record-breaker Ryan Murphy joins @AdamsonAshley and @JB_Long on #SportsReport, tonight at 7 PT! http://t.co/L9t4iFxHIl
1 day ago

ESPN_Pac12blog

ESPN_Pac12blog


Washington will play Fresno State in 2017 http://t.co/hYdOyLZDQp
1 day ago

pac12

Pac-12 Conference


#pac12tf weekly honors: Stanford's Williams, ASU's Houlihan, UCLA's Scarvelis + CU's Torres http://t.co/iMDrLQy3N2 http://t.co/hcR1v7hN79
1 day ago

Pac12Networks

Pac-12 Networks


Guess who's ranked... ranked again... @ArizonaBaseball's ranked... tell a friend! http://t.co/gQGuBuAaTF
1 day ago

Pac12Networks

Pac-12 Networks


LIVE on #Periscope: Check out a quick tour of the Pac-12 https://t.co/X7dUTgBMVg
1 day ago

Pac12Networks

Pac-12 Networks


A Pac-12 student-athlete is missing. Please share to help locate Eloi Vasquez: http://t.co/xy3Mb0neg7 http://t.co/MDoiYUZoYD
1 day ago

pac12

Pac-12 Conference


#pac12sb players of the week are @OregonSB's Glasco, Hawkins and @Utah_Softball's Viramontes: http://t.co/bEca1bitDN http://t.co/WI0XisivyX
1 day ago

pac12

Pac-12 Conference


#pac12bsb weekly honors go to @UCLABaseball's Ty Moore, @UtahBaseball's Jayson Rose http://t.co/Q5SmC13v5C http://t.co/oGv06wZnhM
1 day ago

pac12

Pac-12 Conference


#pac12ten players of the week are @uclatennis' Mkrtchian, @CalWomensTennis' Susanyi http://t.co/xokq1Cytkt http://t.co/qEFFz43zv1
1 day ago

StanfordSports

Stanford Daily Sport


ICYMI: Nolan, Manuel break records during NCAA Swimming and Diving Championships http://t.co/KHziOp3OoA
1 day ago
PAC-12 SCOREBOARD
Thursday, 9/3
Friday, 9/4
Saturday, 9/5
BLOG ARCHIVE:
CATEGORIES: