Getting to know Jashon Cornell
April, 18, 2014
Apr 18
10:00
AM ET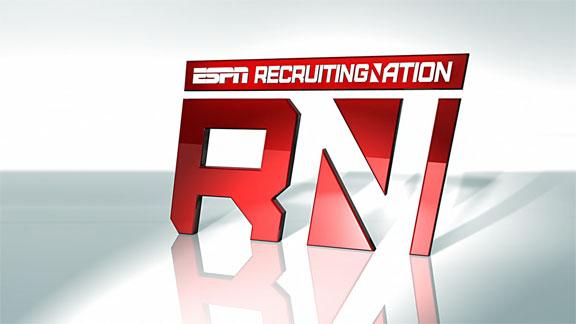 Throughout this recruiting cycle, RecruitingNation will profile a number of ESPN 300 prospects in the 2015 class, including an inside look at the prospect, his recruitment, a scouting report and what college program could benefit when he ultimately makes his decision.
When you attend a school as prestigious as Cretin-Derham Hall, as No. 16-ranked recruit
Jashon Cornell
does, you are bound to have connections. The Minnesota school has produced its share of college and NFL players over the years, including associate dean of students Marcus Freeman, who played for Notre Dame.
To continue reading this article you must be an Insider
Insider
Stanford Blanks UC Davis
Kevin Hogan threw for 204 yards and three touchdowns as Stanford took down UC Davis 45-0.
Stanford Blanks UC Davis
VIDEO PLAYLIST
Stanford Blanks UC Davis

Stanford Blanks UC Davis

Kevin Hogan threw for 204 yards and three touchdowns as Stanford took down UC Davis 45-0.

4Q STAN C. Wadman punt for 47 yds,C. McCaffrey returns for 41 yds

4Q STAN C. Wadman punt for 47 yds,C. McCaffrey returns for 41 yds

Colby Wadman punt for 47 yds , Christian McCaffrey returns for 44 yds to the UCDav 11

4Q STAN E. Crower pass,to G. Taboada for 12 yds for a 1ST down

4Q STAN E. Crower pass,to G. Taboada for 12 yds for a 1ST down

Evan Crower pass complete to Greg Taboada for 11 yds to the UCDav 32 for a 1ST down
CARDINALNATION RECRUITING NEWS
STANFORD FB RECRUITING SCORECARD
Nike Men's Stanford Cardinal Rose Bowl Game Mascot T-shirt Shop »
ESPN_Pac12blog

ESPN_Pac12blog


Pac-12 QB Power Rankings: Week 1 http://t.co/eBRWn4WsMB
about 2 hours ago

ESPN_Pac12blog

ESPN_Pac12blog


ICYMI: Oregon vs. Michigan State has a "Rose Bowl in September" feel to it. http://t.co/IBUqMWVaUx http://t.co/629GClOMUN
about 3 hours ago

micho3838

Michelle K


Just watched Stanford beat USC in 2007 on @Pac12Networks This is what dreams are made of. The is what rivalries are made of. #gostanford
about 4 hours ago

StanfordFball

Stanford Football


Stanford's 134 punt return yards were more than 4x the 32 PR yds allowed by UC Davis all of 2013. #sharks #gostanford http://t.co/8EdO52AiBe
about 5 hours ago

StanfordFball

Stanford Football


#StanfordNFL RT @HolderStephen: Delano Howell is officially on @Colts injured reserve after clearing waivers. Can rehab w IND training staff
about 7 hours ago

shlohmo

shlohmo


Then Saturday we goin up 2 SF for a secret @WeDidIt party... Stay up 4 details 🌹
about 7 hours ago

Pac12Networks

Pac-12 Networks


#SportsReport is on now! Catch the latest from around the league + a mascot challenge with @AdamsonAshley + @Oski. http://t.co/dQbOJ6dmkz
about 7 hours ago

ShayneSkov

Shayne Skov


Napsquad
about 8 hours ago

Nnemkadi30

Nnemkadi Ogwumike


SnapChatting me what is already on your story is a gourmet recipe for getting unfollowed.
about 8 hours ago

Pac12Networks

Pac-12 Networks


How about a 92-yard TD reception in your return from injury? Well done, Austin Hill. http://t.co/mweJdEhz3d http://t.co/BYGViFUS3Y
about 8 hours ago

Pac12Networks

Pac-12 Networks


Toby Gerhart reminisces on the 2009 @StanfordFball season tomorrow on "Pac-12 Classics" at 8 PT. Preview: http://t.co/LuELbazVCB
about 10 hours ago

ShayneSkov

Shayne Skov


I don't understand how this man plays defense @TwoShotOne @j_cowens https://t.co/89TbFyh7lq
about 10 hours ago

Pac12Networks

Pac-12 Networks


.@CalFootball represented in Week 1. Will @Oski do the same? Find out on #SportsReport tonight at 7 PT! http://t.co/pUpZDPIa0E
about 11 hours ago

StanfordFball

Stanford Football


Thank you Scout Team Players of the Week: Sam Yules (ST), @CMccaffrey5 (O) and @d_frank1 @horribleharry66 (D). Bring it again! #gostanford
about 11 hours ago

StanfordFball

Stanford Football


Thank you Scout Team Players of the Week: Sam Yules (ST), @CMccaffrey5 (O) and @d_frank1 @horribleharry66 (D). Bring it again! #gostanford
about 11 hours ago

ESPN_Pac12blog

ESPN_Pac12blog


Pac-12 names players of the week http://t.co/PrHx5aTgJL
about 11 hours ago

StanfordFball

Stanford Football


Congratulations Special Teams Players of the Game @TyMontgomery2 @CMccaffrey5! Dynamic and aggressive, they put it on film. #gostanford
about 11 hours ago

ksvoboda

Kurt Svoboda


Kudos to @DavidCohn4 & @KZSU for NCAA Radio Call of the Week on @TyMontgomery2 TD. #gostanford students excelling! http://t.co/FK8s64o7PE
about 11 hours ago

StanfordFball

Stanford Football


Congratulations Defensive Player of the Game @wlyons21! Created two turnovers and made tackles at cornerback. #gostanford
about 11 hours ago

Mike_Yam

Michael Yam


Nice job by @BonaguraESPN to point out the #pac12 played 75 true freshman in week 1. http://t.co/dMISnltar2 #goodthingstocome
about 12 hours ago

ESPN_Pac12blog

ESPN_Pac12blog


Washington to start QB Cyler Miles http://t.co/Jdsa2yU3r0
about 12 hours ago

StanfordFball

Stanford Football


Congratulations Offensive Player of the Game @TyMontgomery2! Made plays w/ the ball in his hands, wide receiver and wildcat. #gostanford
about 12 hours ago

Pac12Networks

Pac-12 Networks


Who had the most impressive performance this past week? Vote now + watch #SportsReport at 7 PT http://t.co/NH3FuiAii4 http://t.co/WN0MsLIjQX
about 12 hours ago

samfisher908

Sam Fisher


Huge props to @davidcohn4 whose call of the @TyMontgomery2 PR TD won him @NCAAFootball student-radio call of the week http://t.co/kfMxOtI0ju
about 12 hours ago

Pac12Networks

Pac-12 Networks


.@ArizonaVBall's Madi Kingdon, @StanfordWVB's Inky Ajanaku + @BeavsVolleyball's Mary-Kate Marshall, go celebrate! http://t.co/AijoLr2beR
about 12 hours ago

Pac12Networks

Pac-12 Networks


Nice GIF gallery by @GoldenBlogs from @CalFootball's win Saturday. Find it in today's roundup: http://t.co/t7Db3xFshr
about 14 hours ago

KTVBSportsGuy

Jay Tust


#BoiseState is starting the "Bronco Walk." Team will head though around 5:45 PM. (8:15 kickoff. Get here early, #BroncoNation.)
about 14 hours ago

Pac12Networks

Pac-12 Networks


Shout out to the best fans in the best conference. https://t.co/PWz6zp71Pi
about 14 hours ago

Pac12Networks

Pac-12 Networks


The full preview of "Ambassadors of the Game," will air today on @Pac12Networks' Sports Report, 7 PT. http://t.co/dobViisd3E
about 14 hours ago

StanfordFball

Stanford Football


Stanford vs USC, the epic rivalry renews Saturday.Limited tickets remain: http://t.co/cQejCNfGuy#GoStanford #BeatSC http://t.co/DPlMOu23WL
about 15 hours ago

Pac12Networks

Pac-12 Networks


Which football team shocked you most in Week 1? Scores, highlights and interviews here: http://t.co/Efnnnx3MuF http://t.co/YGeBp5ouSa
about 15 hours ago

Pac12Networks

Pac-12 Networks


Shout out to the best fans in the best conference. https://t.co/vbV5gZiiRo
about 16 hours ago

suathletics

Stanford Athletics


New in 2014-15: Vote for the #GoStanford Student-Athlete of the Week#VoteAjanaku#VoteVerso#VoteBecker#VoteUbogagu http://t.co/I04k0uEEW1
about 16 hours ago

GrantWahl

Grant Wahl


Who is Jordan Morris? Just one of 6 uncapped USMNT players in camp ahead of Czechs-USA on Wed http://t.co/6YuTSMRkzu
about 16 hours ago

StanfordFball

Stanford Football


HS junior #cardclass16 recruiting has begun.Today in 2007 then-junior @ShayneSkov committed to Stanford. #gostanford http://t.co/dMvKHTEZhj
about 17 hours ago

StanfordFball

Stanford Football


HS junior #cardclass16 recruiting has begun.Today in 2007 then-junior @ShayneSkov committed to Stanford. #gostanford http://t.co/dMvKHTEZhj
about 17 hours ago

StanfordFball

Stanford Football


Ahead of his @Jaguars debut, @Toby_Gerhart will be profiled by @Pac12Networks Tue at 8 pm PT. Preview: http://t.co/DeRpGnMujc #gostanford
about 17 hours ago

Pac12Networks

Pac-12 Networks


.@WinTheDay's Mariota lived up to expectations Saturday after scoring 4 TDs in the first half: http://t.co/EGeKnliCMs http://t.co/5hu4plP99B
about 19 hours ago

ESPN_Pac12blog

ESPN_Pac12blog


Oregon-Michigan State laden with meaning http://t.co/PI7IV9PV6E
about 19 hours ago

ESPN_Pac12blog

ESPN_Pac12blog


Pac-12 morning links http://t.co/cq36UPuLI4
about 21 hours ago

rob_swire

Rob Swire


@killthenoise calling out from Scatman..... calling out from Scatman's world
1 day ago

maeubanks

Mike Eubanks


2016 @StanfordFball recruiting now begins. Can't wait to engage & build relationships w/ this great class of scholar-athletes! #cardclass16
1 day ago

StanfordMSoccer

StanfordMen'sSoccer


Worth the wait! @EricVerso nets the OT winner (95') after a 3-hour delay. Cardinal now 1-1-0. #GoStanford http://t.co/AymexfF5ch
1 day ago

StanfordFball

Stanford Football


Last 11 outings have seen @TyMontgomery2 average over 161 all-purpose yards per game. #gostanford http://t.co/p6Mfo2W0B2
1 day ago

Pac12Networks

Pac-12 Networks


.@UCLAWSoccer's Sam Mewis sheds light on her third goal of the season + the Bruins' victory over USD: http://t.co/J7ktnTfIjH
1 day ago

ShayneSkov

Shayne Skov


No better way to end a road trip than finishing the last 20-30 minutes with Kenny Loggins greatest hits
1 day ago

Pac12Networks

Pac-12 Networks


Sam Mewis nabs Play of the Game honors as @UCLAWSoccer routs USD, 2-0: http://t.co/JGniTL0678 http://t.co/fRoOagMTna
1 day ago

ShayneSkov

Shayne Skov


But all jokes aside group trip to the aquarium was a success http://t.co/fe2bQGZw2O
1 day ago

ShayneSkov

Shayne Skov


Mr. StealYoGurl http://t.co/paz6yZPdcP
1 day ago

Pac12Networks

Pac-12 Networks


The Pac-12 outscored its opponents 478-213 in Week 1. http://t.co/Efnnnx3MuF #pac12fb http://t.co/QQzp00qxw8
1 day ago

StanfordFball

Stanford Football


Best @CMccaffrey5 highlight?RT for punt return: http://t.co/oGUm9L0oEmFav for TD reception: http://t.co/yejbUsvKox http://t.co/qudUJLMaIh
1 day ago

Pac12Networks

Pac-12 Networks


.@OSU_WSoccer lost 4-2 to Saint Mary's, but Kayla Latham gets Play of the Game honors for cleaning up this cross: http://t.co/86wUJhdBY3
1 day ago

ShayneSkov

Shayne Skov


$40 dollars for the aquarium good lord this is parental extortion
1 day ago

Pac12Networks

Pac-12 Networks


No @WSUCougarSoccer opponent has scored on the Cougs in 652 minutes. Gurveen Clair is one reason why. Interview: http://t.co/FMs6MfljVo
1 day ago

ESPN_Pac12blog

ESPN_Pac12blog


Pac-12 teams play 75 freshmen in Week 1 http://t.co/ybaXNqhwxG
1 day ago

stanforddollies

Stanford Dollies


Had an unforgettable time yesterday at the @StanfordFball game. So excited for Saturday's game against USC! ©Al Ponce http://t.co/KmJZ9ocPe1
1 day ago

ESPN_Pac12blog

ESPN_Pac12blog


Best from the weekend: Pac-12 http://t.co/UTz0hqjcjA
1 day ago

StanfordFball

Stanford Football


More #StanfordNFL practice squad signings today@CTcard44: @49ers@JustJoshin90: @steelers@ed_reynolds29: @Eagles@MMasifilo: @TBBuccaneers
1 day ago

StanfordFball

Stanford Football


Congratulations! Signed to @AZCardinals 53-man roster. #StanfordNFL RT @ThomasKeiser: Jumping in my truck and heading to Arizona!
1 day ago

DanRosensweig

Dan Rosensweig


Congrats friend of @Chegg @CTcard44 for making the Niners practice squad! #49ers
1 day ago

Pac12Networks

Pac-12 Networks


.@OSU_Wsoccer has a date with St. Mary's today. Talk about the game with #SMCvsOSU! http://t.co/YfMNDWLu5w http://t.co/4aHSyIXmK3
1 day ago

Pac12Networks

Pac-12 Networks


That's a wrap from the Palouse! @WSUCougarSoccer beats Montana 2-0. Check out our play of the game from Jordan Branch http://t.co/OtaDCafnmP
1 day ago

Pac12Networks

Pac-12 Networks


Khiry Shelton wins the Play of the Game with this goal, leading @OSUBeavers_MSOC to victory, sneaking past UCF, 1-0. http://t.co/wFqGPyS8Xs
1 day ago

Pac12Networks

Pac-12 Networks


This bicycle kick by @OSUBeavers_MSOC freshman forward Jordan Jones, got us feeling some type of way. http://t.co/xZ7EV0vkpk
1 day ago

dancingsousa

Scott Winters


Spotted this @49ers reunion at #GoStanford Stadium yesterday. @J_Martin71 @CTcard44 #49ers http://t.co/xc5VQxG2WT
1 day ago

Pac12Networks

Pac-12 Networks


Khiry Shelton gives @OSUBeavers_MSOC the 1-nil advantage against UCF going into the second half. Watch live here: http://t.co/hAd0Ts9P7v
1 day ago

Pac12Networks

Pac-12 Networks


At the half: @WSUCougarSoccer leads Montana 2-0 in Pullman. Watch the live stream here: http://t.co/W1IH1gbgS1
1 day ago

StanfordFball

Stanford Football


#StanfordNFL RT @ShayneSkov: Joining the @49ers practice squad, looking forward to learning and improving.This all part of the beginning
1 day ago

BJAmato

Brian Amato


A noon matchup of @OSUBeavers_MSOC and the UCF Knights from Orlando on a beautiful sunny day!!! #gobeavs http://t.co/hoRpYjStWz
1 day ago

DavidMLombardi

David Lombardi


Stanford opens as a 4-point favorite over USC
1 day ago

Pac12Networks

Pac-12 Networks


Who do you think had the most uni swag during Week 1 across #pac12fb? http://t.co/5CQDFn0SUH http://t.co/3h4zsaBIfY
1 day ago

Pac12Networks

Pac-12 Networks


ICYMI: @UCLAFootball's D lit up the scoreboard in their win over UVA yesterday. http://t.co/GNVjeE5QKv http://t.co/d7xblUc6fk
1 day ago

ShayneSkov

Shayne Skov


Joining the 49ers practice squad, looking forward to learning and improving.This all part of the beginning
1 day ago

Pac12Networks

Pac-12 Networks


Saturday couldn't have gone much better for @StanfordFBall, we reckon. http://t.co/KR6qlJpfxe http://t.co/09rHL8TK6V
1 day ago

Pac12Networks

Pac-12 Networks


Saturday couldn't have gone much better for @StanfordFBall, we reckon. http://t.co/KR6qlJpfxe http://t.co/09rHL8TK6V
1 day ago

Pac12Networks

Pac-12 Networks


How are you feeling, @CalFootball fans, a day after snagging that big win over Northwestern? http://t.co/sjrG9FHeWJ http://t.co/wQo7gerFik
1 day ago

Pac12Networks

Pac-12 Networks


It's on to the next one for @OSUBeaversFB after dispatching Portland State. #PRSTvsOSU http://t.co/WFxLvP3i9J http://t.co/klqS1t7wNc
1 day ago

StanfordFball

Stanford Football


It wasn't all offense in yesterday's win. Here, @wlyons21 forces a fumble & @JVaught9 pounces on it: http://t.co/yLSkoqMjlG #gostanford
1 day ago

ScoutStanford

Scout Cardinal


Win entry to Rotobowl 2014! To enter, simply snap a selfie with #CheatSheetSelfie. http://t.co/iPNLhVCrry #Football http://t.co/06Uxp67DcY
1 day ago

StanfordFball

Stanford Football


.@michaelrector averaged over 30 yard per catch in 2013. His first catch of 2014 went 40 yards for a touchdown: http://t.co/9UE5Xx7gT5
1 day ago

StanfordFball

Stanford Football


ICYMI, things happen quickly with @TyMontgomery2. Here's his 1st career punt return, resulting in a 60 yard touchdown http://t.co/csvSRZAHDK
1 day ago

StanfordWSoccer

Stanford Soccer


An incredible firework display after the game tonight. We move to 3-0 on the season. #NerdNation #HomeOpenerThursday http://t.co/DpMWGULXfX
1 day ago

StanfordWSoccer

Stanford Soccer


Final score: No. 5 @StanfordWSoccer 1, No. 14 Portland 0. Third straight road win over a ranked team!
1 day ago

ESPN_Pac12blog

ESPN_Pac12blog


Cravens: Shaw, Brown on my mind http://t.co/cRn81OYfPK
1 day ago

ESPN_Pac12blog

ESPN_Pac12blog


Trojans rise above distractions http://t.co/wYI2390kQx
1 day ago

ESPN_Pac12blog

ESPN_Pac12blog


Pac-12 helmet stickers: Week 1 http://t.co/zdHH7BTvjD
1 day ago

ESPN_Pac12blog

ESPN_Pac12blog


Washington 17, Hawaii 16 http://t.co/XXWH30vTsM
2 days ago

ESPN_Pac12blog

ESPN_Pac12blog


What we learned in the Pac-12: Week 1 http://t.co/dcwe9hBPmt
2 days ago

ESPN_Pac12blog

ESPN_Pac12blog


Oregon 62, South Dakota 13 http://t.co/SF9olg5ana
2 days ago

YogiRoth

Yogi Roth


Congrats to @UW_Football and Coach Pete on his first win in @pac12 cc: @Pac12Networks
2 days ago

Pac12Networks

Pac-12 Networks


It was a tight one in paradise, but @UW_Football comes out with a W. http://t.co/A5pxkRuPfn http://t.co/799CXYgm8T
2 days ago

Pac12Networks

Pac-12 Networks


Tell the world: @WinTheDay is back in action. #USDvsUO http://t.co/1ETgH7I7Ms http://t.co/OufQNofOa8
2 days ago

Mike_Yam

Michael Yam


A complete wrap up of Saturdays #pac12fb is coming up on the @Pac12Networks w/ @MattLeinartQB, @CurtisConway80 & @CoachNeuheisel right now
2 days ago

ESPN_Pac12blog

ESPN_Pac12blog


College GameDay visits for Oregon-MSU http://t.co/e0sMRopdTv
2 days ago

YogiRoth

Yogi Roth


Late night football is always interesting.... #UW - they will need to convert on one third down in air to win @Pac12Networks
2 days ago

QuackCave

QuackCave


With 9:21 remaining in the fourth quarter, Kenny Bassett runs the ball in for a 9-yard touchdown. Extra point is good, Ducks lead 62-13!
2 days ago

McNamaraUO

Andy McNamara


Marcus Mariota has now tossed at least one TD pass in 27 straight games (every game of his career) #GoDucks #USDvsUO
2 days ago

CoachDerekMason

Derek Mason


Congrats to the Cardinal on a great opening game win.
2 days ago

Pac12Networks

Pac-12 Networks


*picks up controller* *chooses @WinTheDay's Charles Nelson**hits juke button* *GONE* #USDvsUOhttp://t.co/6cD1wdhAfG
2 days ago
PAC-12 SCOREBOARD
Thursday, 8/28
Friday, 8/29
Saturday, 8/30
BLOG ARCHIVE:
CATEGORIES: