After a promising rookie season in 2013, Minnesota Vikings receiver/returner Cordarrelle Patterson came quickly back to earth with a down sophomore campaign, a benching and relegation to return-only duties in 2015. He finished last season with just two targets, catching both for 10 yards.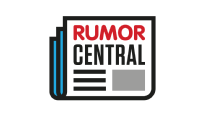 According to Chris Tomasson of the Pioneer Press, the wideout attributes some of his struggles to a work ethic that waned at times in years past.
"Sometimes you can be here and you feel like you've got to be on the team," Patterson told Tomasson. "You feel like, 'Yeah, I'm a first-round pick, I'm on the team.' Things like that, sometimes they make you not work hard, they make you don't want to do things, make you be lazy."
Patterson's physical gifts helped the Tennessee product land in Round 1 of the 2013 draft -- Minnesota traded four picks to get him at No. 29 overall -- but he lacked polish as a receiver, a problem that has persisted.
Though the pads have yet to come on, there have been signs of improvement this offseason, including head coach Mike Zimmer's praise of Patterson two weeks ago.
"He's not making mental errors -- very, very few mental errors," Zimmer said after an OTA practice. "He's running the routes at the proper depth, he's lining up in the proper place. I don't know that it's ever been an issue with athletic ability with him, but maybe sometimes the focus. And it's like today out in practice in stretch: Sometimes guys say 'hi' to me or something and he said, 'I'm going to get better today.' In the past, it maybe was not all about that."
Those are encouraging words from a coach who isn't exactly known for handing out backslaps and atta-boys. But Patterson isn't about to stop and celebrate, telling Tomasson, "You can't let the good things get to you, because that's when you get the big head." Per Tomasson, the receiver plans to work out with quarterback Teddy Bridgewater between now and training camp, and also might do more conditioning work with Frank Matrisciano, known as "Hell's Trainer," in San Francisco.
It's still only June, but Patterson has clearly taken a more detailed approach this offseason, knowing he has a lot to prove after Minnesota declined its option to keep him through 2017. He'll have to battle rookie first-rounder Laquon Treadwell for playing time behind Stefon Diggs, but perhaps the fourth-year veteran can regain a full-time role in Minnesota's offense.