Less than 17 months ago, Antonio Cromartie returned to the New York Jets via free agency on a four-year, $32 million deal.
Now, it appears his NFL career could be over.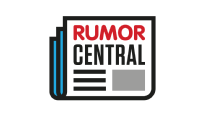 NFL Media's Ian Rapoport reports Cromartie -- who is a free agent after being released by New York in February -- "may have played his last down due to lingering hip concerns."
However, Cromartie told Manish Mehta of the New York Daily News he's not considering retirement, noting that his hip "wasn't the problem last year."
Reports connected the 32-year-old to a number of teams this offseason. NJ.com reported after Cromartie's release that the cornerback might be willing to return to Gang Green for less money, and the Miami Herald reported the Miami Dolphins had internal discussions about signing him. Cromartie said in April that his "dream choice" would be to join the Dallas Cowboys, and he tweeted in May that he'd like to sign with the Carolina Panthers.
But based on Rapoport's tweet, Cromartie might be out of suitors. The 10-year veteran has missed just two games in his career, but he's battled hip problems since at least 2008.
If this is indeed the end, Cromartie will finish his career with 31 interceptions, 118 passes defensed and five defensive touchdowns, as well as an NFL-record 109-yard TD return after a missed field goal. He secured first-team All-Pro honors with the San Diego Chargers after grabbing 10 interceptions in 2007. He also earned four Pro Bowl selections, including three in a row with the Jets and Arizona Cardinals from 2012 to 2014.