December, 22, 2014
Dec 22
3:55
PM ET
EDEN PRAIRIE, Minn. --
Minnesota Vikings
coach Mike Zimmer closed his postgame remarks after a 37-35 loss to the
Miami Dolphins
on Sunday by hinting to reporters they had only gotten a taste of the ire he had showed to players.
Asked if his message to the team was similar to his terse news conference, Zimmer simply said, "It was stronger."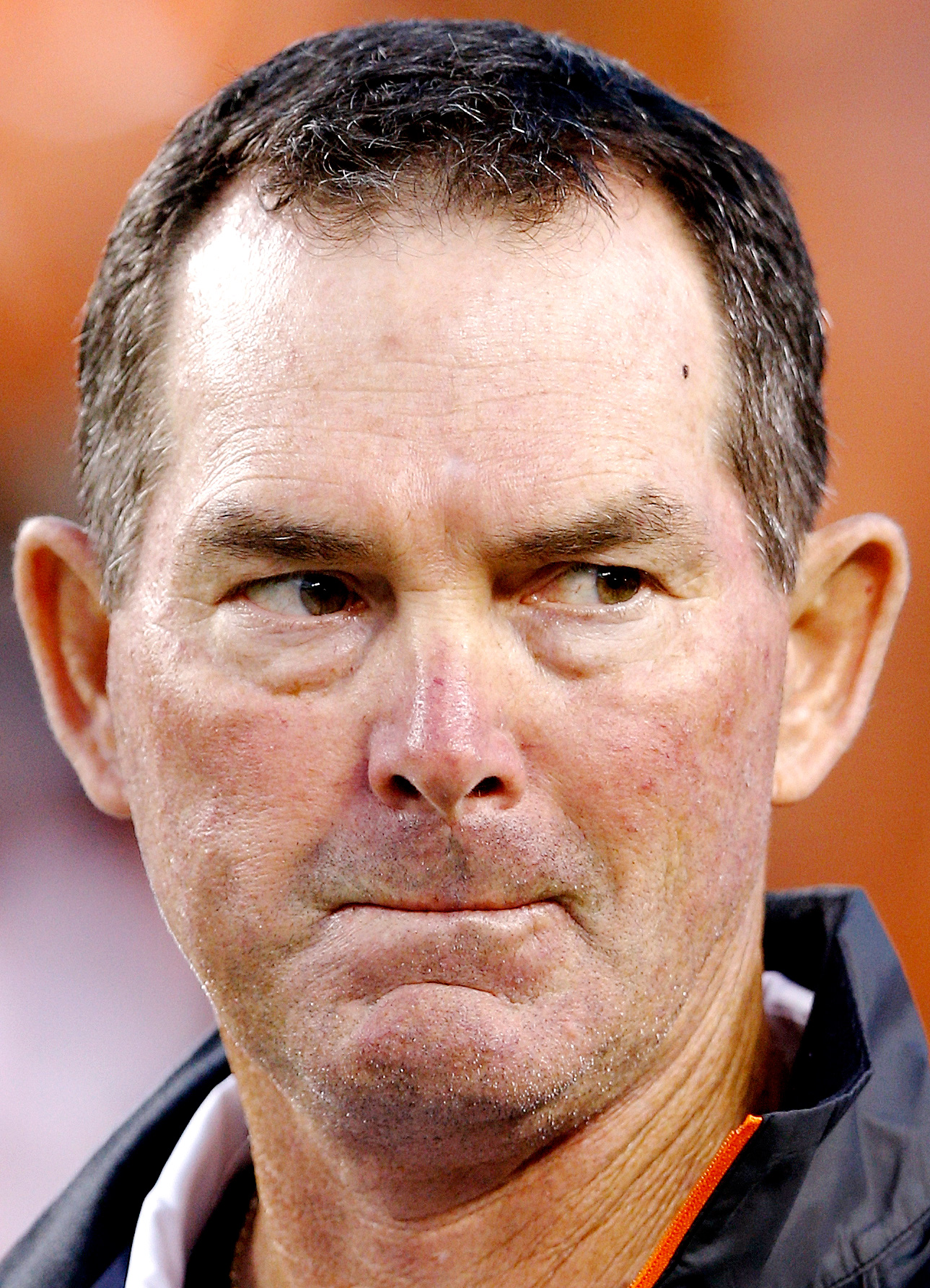 Zimmer
That's probably an understatement, based on what players said Monday, and there is good reason for Zimmer's belligerence. The Vikings allowed season highs in yards (493), passing yards (377) and first downs (36) on Sunday. The 35 points they gave up while their defense was on the field matched their most of the season (Green Bay also scored five offensive touchdowns on Oct. 2). Several players called it the worst defensive performance of the season. Few were surprised at Zimmer's response.
"He was livid," defensive tackle
Sharrif Floyd
said. "In his position, I would be, too, watching the defense do what we did."
The Vikings allowed four touchdowns in the second half, with three of them coming on 80-yard drives. They sacked
Ryan Tannehill
just twice, and couldn't put much pressure on him; according to ESPN Stats and Information, Tannehill hit 27 of his 33 passes for 323 yards and four touchdowns when the Vikings brought four or fewer rushers.
"That was the worst we've played all year -- maybe one of the worst defensive performances I've seen in a long time," Zimmer said on Monday. "But definitely this year, for sure."
The Vikings still rank 15th in the league in yards and points allowed, and they are seventh in the NFL with 41 sacks. But they have dropped off after being ranked in the top-10 in a number of statistical categories this season, and Sunday showed how many rough edges they still have; linebacker
Jasper Brinkley
said there were a number of miscommunications on defense, and Zimmer put things in even sharper focus.
"There were times where guys lined up and I didn't even know where we were lining up," Zimmer said. "That's probably an issue."
As much of an overhaul as the Vikings' defense received before this season -- and as much as the group has improved -- the feeling here has always been the team probably needs one more cycle of player acquisition before Zimmer has all or most of the defensive pieces he wants. It wouldn't be surprising to see a number of changes again this offseason; players have one more chance to make an impression on Sunday against Chicago, and then the Vikings will begin their process of deciding whom they will keep.
"Throughout most of the season, the defense has done what they're supposed to do," Zimmer said. "And for the most part, good things have happened. But those things bother me: mistakes bother me, penalties bother me, selfishness bothers me. I'm trying to preach that being a team is important, understanding your role and understanding where you're supposed to be, and everybody else understanding. That's why we have this (team meeting room), so that we can all understand what we're trying to get done.
"Our guys care. Both sides of the ball, this football team cares. They didn't perform defensively yesterday. ... At some point in time, I'll get this defense fixed. It may not be this week, it may not be until the middle of the year, but it'll be fixed. You can bet your butt on that."