On The Trail: Southeast Region:

rick trickett
July, 3, 2013
7/03/13
10:59
PM ET
BEAVERTON, Ore. -- Four-star offensive guard
Corey Martinez
(Tampa, Fla./Tampa Catholic) played coy this week at The Opening, claiming that six schools were still on the final list of schools that he would decide from. But if you talked to the other players at the event, they all agreed that one school stood out over the others for Martinez.
That school was Florida State.
And Florida State was school he announced for Wednesday at The Opening.
"It's a great school," said Martinez, who is ranked as the No. 274 player overall in the ESPN 300, earlier this week.
"You can't say anything bad about them. With all the recruiting classes they are bringing in, they are definitely getting up there near the top. Coach [Rick] Trickett and I have a great relationship. We've bonded over the years and the times that I've been over there. Our relationship is really good. Not a lot of kids like Coach Trickett's coaching style, but I don't mind it. It's something that appeals to me."
What is also appealing is the offensive class that Florida State is building. After landing a commitment earlier today from defensive back
Trey Marshall
, the Noles have 17 commitments. Many of those pledges are slated to help reload an offensive line that could use more depth.
Martinez is the third quality offensive lineman to join the FSU class, but is also the highest-ranked prospect to join the group. Combined with three-star offensive guard
Alec Eberle
(Mechanicsville, Va./Atlee) and three-star offensive tackle
Ethan Frith
(Summit, Miss./North Pike), the Noles now have about as solid of a foundation as they can with their offensive line class.
But the Noles hope they aren't done on the offensive line.
FSU is in good shape with highly regarded offensive tackles
Roderick Johnson
(Florissant, Mo./Hazelwood Central) and
Damian Prince
(Forestville, Md./Bishop McNamara) and is still fighting to make up ground for tackle
David Sharpe
(Jacksonville, Fla./Providence School). If the Noles can land even one, but possibly pull in two of the three, then it could go down as one of the nation's best offensive line classes.
June, 14, 2013
6/14/13
2:17
PM ET
TALLAHASSEE, Fla. --
Ethan Frith
(Summit, Miss./North Pike) showed up to Florida State with a point to prove. And a new physique to show off.
Previously weighing in at 336 pounds, the offensive tackle this time checked in at 292 pounds. In the end, it very well could have earned him a spot on the Seminoles roster, especially given he ended up committing later in the day.
"I just wanted to compete and show Coach Jimbo [Fisher]," he said. "Since the last time I came here, I have lost 25 or so pounds.
"I just felt like it is the right place for me," Frith said. "I love it down here. I like all of the coaches. I like all of the people down here. I just felt like it was home for me and it is where I should be."
Right after his workout at the camp, Frith indicated he wasn't sure where he was in regard to making a decision. It certainly didn't appear imminent.
But in talking things over, Frith got the feeling that it was the place for him.
"Coach Trickett, getting to working with him and talking to him," Frith said. "Then getting a chance to sit down and talk with him.
"He is a great coach," Frith said. "I've been around [tough coaches] all of my life, so it isn't anything new. I am looking forward to it. I plan on going to the NFL and he is the one who can get me there."
Head coach Jimbo Fisher was expectedly happy with the news that he had a new offensive tackle coming in.
"He was excited," Frith said. "I don't think he expected me to, but he was excited when I did."
As for the weight loss, Frith is in a position to stay trim. He's established new eating habits that set him up for prolonged success.
"Eating healthier, no fried foods, no cokes or Mountain Dews," he said. "My 40-yard dash has gotten faster. I'm more agile."
Frith is the Seminoles' 12th commitment of the 2014 class.
June, 12, 2013
6/12/13
9:00
AM ET
Florida State signee Ryan Hoefeld didn't really know what he was about to get himself into.
With a summer schedule of camps packed to the brim, the interior offensive lineman was going to get to some schools, but the others would have to be sacrificed. And one of them in particular was pretty important.
Hoefeld was supposed to be in another college town that started with a "T", but it wasn't Tallahassee.
To continue reading this article you must be an Insider
May, 29, 2013
5/29/13
9:00
AM ET
Alec Eberle
(Mechanicsville, Va./Altee) knew what he was getting into when he committed to Florida State on May 1.
Offensive line coach Rick Trickett, a former Marine, has a reputation that sounds a lot like a drill sergeant. He's rough and tough on his players, and sometimes, perhaps, says a few things that wouldn't be appropriate at the dinner table.
To continue reading this article you must be an Insider
May, 15, 2013
5/15/13
9:00
AM ET
Florida State has gone far from home for offensive linemen before.
Jacob Farhenkrug, a junior college prospect playing in North Dakota, was sought out by the Seminoles in the Class of 2011. He has started 16 games in his career and will provide depth in 2013 if he can overcome a shoulder injury.
Then there was Menelik Watson, a recent draft pick of the Oakland Raiders.
To continue reading this article you must be an Insider
May, 6, 2013
5/06/13
7:00
AM ET
Whether he realized it before,
Bailey Granier
(Galliano, La./South Lafourche) can be certain now -- he's got an offer from Florida State.
Late last week, offensive line coach Rick Trickett dropped by the school to check on the 6-foot-6, 350-pound tackle to make sure he knew they were interested.
To continue reading this article you must be an Insider
May, 1, 2013
5/01/13
9:14
PM ET
Offensive line, a position of need for Florida State during this recruiting cycle, got a boost Wednesday night.
Alec Eberle
(Mechanicsville, Va./Altee), a two-way lineman, committed to Florida State, calling Rick Trickett and Jimbo Fisher to give them the news.
"I really like it as a school," he said. "I talked to Coach Trickett a couple of times and I pretty much knew when I left that school that it was where I wanted to go. It seemed like the best opportunity to go and win games and championships. And to have them help me get to my next goal which is to play in the NFL.
"It was the best school for all that stuff."
That was music to the coaches' ears.
Fisher had expressed some concerns that Eberle wouldn't make the trip all the way down to Florida for school. But that's what Eberle intends to do.
"They were excited," he said. "Coach Trickett and Coach Fisher was extremely excited. Coach Trickett said that Coach Fisher was a little worried that I wouldn't come all the way -- I live 10 or 11 hours away, but I made the commitment and I am going to stick to my commitment and I can't wait to get down there and play."
At 6-foot-4 and 270 pounds, Eberle will be coming in to play on the interior.
"They told me I was coming in as a guard or a center," he said. "I'll probably play center."
Florida State didn't face too stiff of opposition for his commitment. But that didn't stop it from knowing what they wanted.
And Eberle could tell that just from the way the Seminoles came to recruit him.
"There wasn't a lot of schools in the picture yet, UConn, Maryland, Temple, ODU," he said. "When FSU offered me, a school that doesn't really recruit my state that much, that sends a message. They are going to use you and you are going to get playing time. It's a great opportunity."
April, 8, 2013
4/08/13
8:00
AM ET
Florida State offensive line coach Rick Trickett, who faces the challenge of restocking depth this cycle, had one of his top offensive guard targets on campus last Tuesday.
Corey Martinez
(Tampa, Fla./Tampa Catholic), who has been to Florida State before, spent the whole day seeing what the Seminoles' campus has to offer.
To continue reading this article you must be an Insider
January, 17, 2013
1/17/13
1:15
PM ET
As teams continue to sort out their classes right before signing day, it isn't unusual to see runs made on individual prospects that hadn't previously received many offers.
Wilson Bell
(Prichard, Ala./M.T. Blount), a UCF commitment, had his fair share. But in the span of a week, he picked up three from BCS conference schools.
To continue reading this article you must be an Insider
December, 11, 2012
12/11/12
7:00
AM ET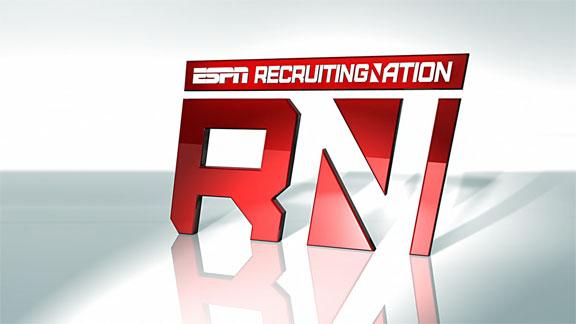 ORLANDO, Fla. -- It wasn't how ESPN 150 offensive guard
Ira Denson
(Madison, Fla./Madison County) wanted his senior season to end.
On Saturday afternoon, University School upended the Cowboys 24-17 in the state championship game. But the 6-foot-4, 317-pound Denson chose not to dwell in the immediate, citing a great team effort this season to get them at least this far.
To continue reading this article you must be an Insider
November, 4, 2012
11/04/12
4:59
PM ET
Florida State's coaches took advantage of the bye week by getting out on the road to scout and offer pitches to some of their top-rated recruits.
Offensive line coach Rick Trickett, always on the hunt for prospects to beef up his group in the trenches, even extended a new offer. While up in Georgia, Trickett made his interest in
Trenton Brown
(Albany, Ga./Georgia Military College) formal.
"I knew it was coming about two weeks ago, but it meant a lot to me from my favorite team growing up offering me a scholarship," he said. "They came on late for a reason and he told me why, but right now, I'd have to say it is between them, Florida and Oklahoma.
To continue reading this article you must be an Insider
October, 3, 2012
10/03/12
7:00
AM ET
Saturday would have been the perfect opportunity for
Corey Martinez
(Tampa, Fla./Catholic) to kill two birds with one stone.
USF hosted Florida State in an in-state battle at Raymond James Stadium, just around the corner from Martinez' house, with both programs having already offered. But it wasn't to be, as a high school obligation stood in the way.
"I couldn't make it," Martinez said. "We had a homecoming dance so I was tied up with that.
To continue reading this article you must be an Insider