NCF On The Trail:

Tim Lynott
January, 16, 2015
Jan 16
2:00
PM ET
By a conservative count, more than two dozen true freshmen made significant impacts for their teams during the 2014 season, with players such as Oregon running back
Royce Freeman
and USC do-it-all talent
Adoree' Jackson
stealing headlines all season. The possibility of earning playing time as a true freshman is now a recruiting pitch that must be used by every coach across the country. Pac-12 prospects are taking advantage, as seemingly more and more young players are making impacts each year. Looking ahead at the 2015 season, here are 10 prospects committed to Pac-12 programs who could make their presence felt on the field as true freshmen.
January, 2, 2015
Jan 2
7:54
PM ET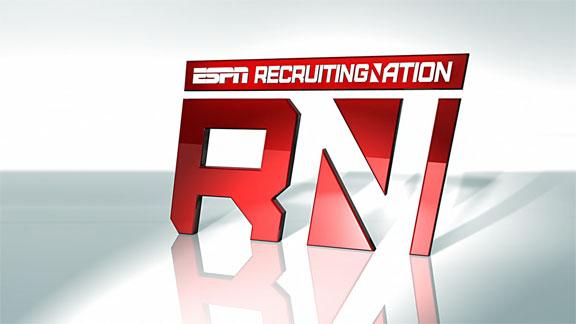 SANTA ANA, Calif. -- News and notes from the West team on Day 3 of practices for the Semper Fidelis All-American Bowl, including previews of two commitments coming Sunday.
Joyner ready to announce
ESPN 300 running back
Austin Joyner
has been committed to both Washington and Washington State at various points during his recruiting process, and there's a chance that he could commit to one of those schools yet again when he announces during Sunday's game.
Joyner, the nation's No. 268 prospect, will choose between Boise State, Washington and Washington State, and said he finalized his decision sometime last week.
Joyner has taken official visits to Boise State and Washington, adding that he didn't need to take an official visit to Washington State because he is so familiar with the campus. After he originally committed to Steve Sarkisian when he was at Washington, Joyner pulled away from that commitment when Sarkisian left for USC. Joyner then committed to Washington State, but backed away from that pledge when the Cougars fired their defensive coordinator. Now, Joyner said he's ready to make a final call.
"It's going to feel good once I have it done because I feel like I've made the right decision this time for a bunch of different reasons," Joyner said. "The coaching staff, education and everything that you look at. Before, I wasn't really sure what I should be looking for, but now I'm positive."
Joyner said that his primary position will be cornerback, but he'll be worked into other spots on offense, such as running back.
Folau will make the call
Three-star linebacker
Christian Folau
plans to announce his decision during the game on Sunday, but there could still be a few twists and turns in his recruitment. Folau, a former Stanford commitment, has had a top three of Oklahoma State, Utah and Wisconsin, but a few coaching changes have thrown a wrinkle in that.
With Gary Andersen moving from Wisconsin to Oregon State, the Beavers are now one of the teams in the mix for the 6-foot, 241-pound linebacker. But that's not the only Pac-12 program that could throw a late wrench in this recruitment. Folau has also been hearing from Oregon, and though the Ducks have yet to offer, they could actually be in the best position for Folau right now. Folau, in fact, still isn't sure which school he wants to commit to.
"I'm still trying to weigh options, solidify offers and see if programs with the coaching carousels that have been going on still want me," Folau said. "I have a feeling Oregon might come in late. I'm still trying to talk to them."
Folau said he understands that the Oregon coaches have been busy with the season continuing for the Ducks, but if an offer comes in from Oregon -- no matter when it happens -- it will alter his recruitment.
"That will change things," Folau said of a possible offer from the Ducks. "They started recruiting me as a sophomore but didn't offer because I was committed to Stanford."
Day 3 standouts
To continue reading this article you must be an Insider
December, 31, 2014
12/31/14
9:07
PM ET
SANTA ANA, Calif. -- Practices for the 2015 Semper Fidelis All-American Bowl began Wednesday morning, as an extended walk-through period eventually gave way to one-on-one, seven-on-seven and 11-on-11 work. After Day 1, here's a look through some of the news and notes from the West squad.
To continue reading this article you must be an Insider
December, 12, 2014
12/12/14
9:00
AM ET
It's the last opportunity for college coaches to host official visitors before the month-long dead period begins Monday, and Pac-12 campuses will be full of top prospects this weekend. Virtually every Pac-12 program is hosting an important weekend, with ESPN 300 prospects scheduled to visit at least four schools in the conference.
To continue reading this article you must be an Insider
October, 16, 2014
10/16/14
5:30
PM ET
At the halfway point of college football's regular season, there is still plenty to be decided both on the field and on the recruiting trail. The Pac-12 placed six programs among the top 40 recruiting classes in
Wednesday's updated class rankings

and conference recruiting classes contain as many as 24 -- Arizona -- and as few as nine -- Stanford -- commitments. This update offers a look at where each Pac-12 South program stands with its 2015 recruiting class, including its top prospect and position of strength, as well as a look at where things are going well for each class.
Arizona
Total number of commitments:
24
To continue reading this article you must be an Insider
September, 14, 2014
9/14/14
12:38
PM ET
A fairly uninteresting slate of games provided for some notable outcomes and entertaining storylines for Pac-12 official and unofficial visitors this weekend. Despite a somewhat sluggish start and less than capacity crowd, Stanford put up a big win in front of some important visitors, while Colorado hosted a few in-state commitments and UCLA overcame adversity in front of some notable out-of-state targets.
Stack in the house at Stanford
The Cardinal had two ESPN 300 visitors in attendance in 2015 defensive tackle
Christian Wilkins
and 2016 defensive tackle
Garrett Rand
, but there was a famous father who took in the game as well: former NBA star
Jerry Stackhouse
and his son,
Jaye Stackhouse
, a 2015 cornerback from Suwanee (Ga.) North Gwinnett, watched Stanford shut out Army. While Stackhouse doesn't hold an offer from the Cardinal, it's not surprising to see Stanford recruiting a player from Georgia, a state the program has found plenty success in over the past few years.
Me and @Jayestack_4 getting ready for kickoff on his visit to Stanford <È<È #prouddad pic.twitter.com/xKsazONeMX

— Jerry Stackhouse (@jerrystackhouse) September 13, 2014
Big names, frames at Stanford
Speaking of Wilkins and Rand, the two standouts were joined by another fellow big man, ESPN 300 offensive lineman
Nick Wilson
, a Stanford commit who made an unofficial visit across the country this weekend. Wilson undoubtedly took his turn as recruiting coordinator while watching the game with the uncommitted defensive linemen.
#GoStanford @MiltonOL77 and @cwilkins42 enjoying the game on The Farm building #Card#class15 pic.twitter.com/3WQ6rGo336

— David Wilson (@buckeyebatlecry) September 13, 2014
Big lineman takes in Buffs game
Colorado held up well in a 14-point loss to Arizona State, and the Buffs took advantage of their first home game of the season by hosting top committed recruit and ESPN 300 offensive guard
Tim Lynott
on an unofficial visit. Lynott is the No. 2 player in the state, so getting him on campus often this season and keeping him engaged in the program will be a priority for Colorado.
Had a great time at the ASU vs. CU game last night! pic.twitter.com/tjYmkSgPmS

— Timmy Lynott (@TL56TIM) September 14, 2014
Movin' on up
UCLA had an opportunity to impress a number of Texas recruits during its trip to Arlington to take on the Longhorns. The Bruins have done very well recruiting the state and already have two commitments from Lone Star State players in 2015. But head coach Jim Mora and staff have their sights set on pulling several more commitments from the region, including ESPN 300 linebacker
Malik Jefferson
, who has already said he will use one of his official visits on the Bruins. Luckily for UCLA, Jefferson had a great view of the Bruins' comeback win.
Front row no nosebleeds =L=L =;= pic.twitter.com/Q5ltN6WrMZ

— Malik Jefferson 4ã6ã (@Official_MalikJ) September 14, 2014
September, 12, 2014
9/12/14
10:00
AM ET
It's a slow weekend in the Pac-12, as the conference doesn't host any real nonconference games of note. But the conference does have plans to host a significant uncommitted ESPN 300 recruit and has a team involved in one of the most intriguing non-conference games of the weekend, which could lead to significant gains on the recruiting trail.
To continue reading this article you must be an Insider
August, 27, 2014
8/27/14
11:00
PM ET
The Early Offer is RecruitingNation's regular feature, giving you a daily dose of recruiting news from across the country. Today's offerings:
UCLA
quarterback commitment
Josh Rosen
is off to a strong start in Week 1, showcasing why he will be a valuable recruiting tool for the Bruins this season. Plus, most of the Pac-12 attention has been on UCLA,
USC
and Oregon, but don't forget about the quality classes at UofA and ASU, and we continue our tour of the top recruiting happenings on social media.
To continue reading this article you must be an Insider
August, 12, 2014
8/12/14
9:00
AM ET
The chess-like nature of recruiting forces coaches to look years into the future, both to fill their own roster as well as take advantage of strengths and weaknesses of the upcoming high school classes. Despite the 2014 football season not kicking off for another few weeks, the 2015 Pac-12 recruiting classes are already filling up, which gives us the opportunity to look ahead and name the 2015 recruit who fills the biggest need for each program.
To continue reading this article you must be an Insider
August, 11, 2014
8/11/14
5:40
AM ET
Even the least astute coach with his nose buried deep in his playbook knew the Ed O'Bannon antitrust lawsuit and the vote for autonomy was going forever change college football.
One of the first changes expected to pass, and would first impact prospects in the Class of 2016, will be the addition of full cost-of-attendance stipends. Four-year scholarship guarantees are expected to be on the early agenda, as well.
Those moves are good. But there is potentially a lot to fix and the concerns aren't going away.
"I'm afraid we've opened Pandora's box," a Big 12 recruiting coordinator said. "We kept hearing over and over autonomy was going to be positive for student-athletes and address their welfare. But there's a growing concern by a lot of coaches I visit with, that this is simply an end run by the biggest schools in the country to stack the deck for them even more, especially in recruiting."
Yes, there are bigger subjects the Power Five has to fix first, such as cost of attendance and the stipend issue, but not far behind those should be adjustments on the recruiting trail. Focus them on the recruits and do it with all 65 teams in mind, not just the biggest few.
Heck, the biggest reason autonomy passed originally was the idea that change could reduce the infringement on recruits' academic preparation. What would improve their academic well-being more than fixing the out of control recruiting process?
Recruits are facing more pressure than ever before. If it's not dealing with a coach direct messaging them at all hours in the day, it's the pressure to commit while on an unofficial visit in March of their junior year without mom and dad sitting at their side because they couldn't afford to make the visit.
Outside of the ability to add an early signing period, the vote for autonomy gives the Power Five an opportunity to re-write many of recruiting's key rules, and if a majority of schools and conferences agreed, it could make the process less of a burden for the student-athletes and parents involved.
Let's allow recruits to take official paid visits earlier. Recruits are already committing earlier and earlier, so why not let them get on campus with mom and dad at their side so they aren't pressured into making a decision they might not want to make?
Let's fix the communication situation. Both coaches and recruits are craving more actual communication on the phone or even face-to-face, instead of only 140 characters at a time. Having actual conversations surely would lead to fewer decommitments or confusion.
And let's also ensure that everybody is playing with the same cards and introduce limits on the size of recruiting support staffs a school can have.
There's a litany of other rules the Power Five could adjust that would make recruiting better. And if this move to autonomy was truly done with in the interest in supporting the student-athletes -- and not a power grab by schools with the deepest pockets -- then there's no reason why it shouldn't step up and make much-needed changes.
Social Studies

Aug. 1 was the first day schools could officially offer Class of 2015 prospects in writing, and it's been fascinating to see recruits posting pictures of their official offer letters. Before it was often a mystery as to whether or not a recruit truly had all the scholarship offers he claimed or what promises were made by schools. In today's social media world, though, it's all out there for everybody to see.
What's also out there for everybody to see is the language schools use in their letters.
For example, Florida State coach Jimbo Fisher expects the Seminoles to have a football graduation rate of more than 90 percent by the end of this season.
Official Offer From Florida State =fc pic.twitter.com/auocXetDu7

— Jamal Peters (@JamalPeters21) August 10, 2014
Also, Colorado received a lot of positive attention when it sent an offer letter to both Buffalo offensive line commitment
Tim Lynott
and his family.
Official scholarship letter to @TL56TIM and letter to parents. #blessed pic.twitter.com/CG5UdxsS26

— Tim Sr (@LynottSr) August 4, 2014
And Les Miles led off his pitch to ESPN 300 cornerback and LSU commitment
Xavier Lewis
by talking about how LSU will always be competing for a championship.
Official offer #LSU pic.twitter.com/14ZJ1BiBV1

— ZayDot (@_ImKing) August 4, 2014
July, 30, 2014
7/30/14
9:30
AM ET
While one recruit will never truly make or break a recruiting class, some come closer than others. Every Pac-12 program has a must-get recruit in mind, whether it's a national standout whose commitment would rock the recruiting landscape, a star at a position where that program simply cannot miss, or a local prospect who can't be allowed to leave the area.
To continue reading this article you must be an Insider
June, 29, 2014
6/29/14
12:10
PM ET
Colorado has secured a pledge for in-state ESPN 300 guard
Tim Lynott
. Read on to see what it means for the Buffaloes:
To continue reading this article you must be an Insider
March, 28, 2014
3/28/14
5:30
AM ET
The Early Offer is RecruitingNation's regular feature, giving you a dose of recruiting in the mornings. Today's offerings: Colorado has struggled on the field and in recruiting since its transition to the Pac-12, but this season is going to be key for the Buffs to turn things around with local prospects. And don't be surprised if there's some major news out of Texas A&M this weekend with the Aggies hosting their Friday Night Lights practice.
To continue reading this article you must be an Insider