Most influential systems in college hoops
August, 15, 2014
8/15/14
11:47
AM ET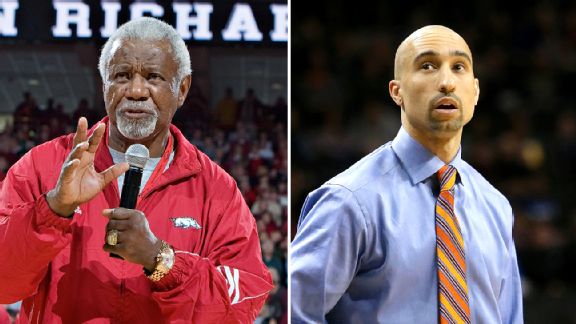 Getty ImagesNolan Richardson's "40 Minutes of Hell" has greatly influenced Shaka Smart's "Havoc."
There's a feeling in coaching that, unless you are named Henry Iba, Clair Bee, Pete Newell or a handful of others, you haven't invented anything in terms of basketball coaching strategy. Offensive strategies have come and gone for most of the last century with each defensive adjustment made to counter them, and the same can be said of defensive basketball.
That's why -- in light of the last week's Naismith Basketball Hall of Fame induction ceremony in Springfield, Massachusetts -- it's important to remember that many of our greatest college coaches are still impacting the game long after they have retired.
Here are five Hall of Fame coaches whose style of play is being closely mirrored in today's college basketball game with the same kind of success.
---
Nolan Richardson
Style of play:
"40 Minutes of Hell" full-court pressure
Modern day:
Shaka Smart,
Virginia Commonwealth Rams
It must make Nolan Richardson happy anytime he watches VCU compete. The Rams employ a full-court pressure defensive system that is very reminiscent of the way Richardson's teams at Tulsa and Arkansas used to play.
While Smart aptly calls his defense "Havoc," havoc is exactly what Richardson's teams created for unprepared opponents. Like VCU's system, "40 Minutes of Hell" employed pressure defense all over the court with traps coming seemingly at random.
In actuality, what looked to be unorganized confusion was a series of well-organized "reads" as to when and where to set up defensive traps. Forcing turnovers, quick shots and speeding opponents up to play at a faster tempo than they would like are more of the similarities between "Havoc" and "40 Minutes of Hell."