Los Angeles Clippers forward Paul Pierce has played 18 seasons in the NBA and has two years remaining on his contract. Will he play in his 19th season or retire? According to Brad Turner of the Los Angeles Times, one source says Pierce will play next season, while another says he is still undecided and will make a decision in a few weeks.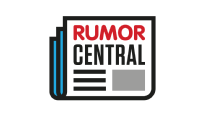 Most followers of the Clippers believe Pierce will return instead of retiring, so he can collect the $4.6 million that's guaranteed over the next two years. Pierce is currently set to earn $3.5 million next season and is guaranteed $1.09 million of his $3.67 million salary for the 2017-18 season.
"Really, it's all about how I feel mentally, getting up, and I'm thinking about the grind," Pierce said in June.
Pierce had career-lows in minutes (18.1), points (6.1), rebounds (2.7) and assists (1.0) this past season in 68 games.