October, 1, 2014
Oct 1
11:48
AM PT
Associated Press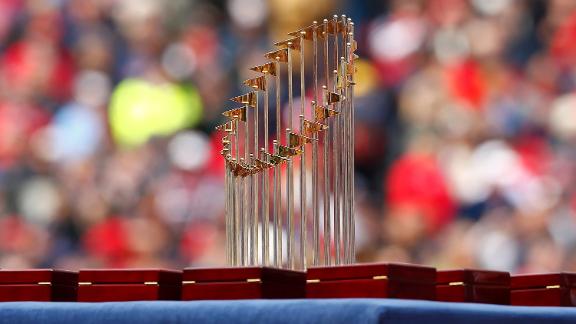 ST. LOUIS -- Michael Wacha, who starred in the postseason as a rookie last fall, will be in the St. Louis Cardinals' bullpen for the start of the NL division series.
Manager Mike Matheny said Wednesday he'll go with Adam Wainwright, Lance Lynn, John Lackey and Shelby Miller the first four games against the Dodgers. The best-of-five series starts Friday in Los Angeles.
The 23-year-old Wacha was the NL Championship Series MVP last year, outpitching Dodgers ace Clayton Kershaw twice. He's had trouble regaining form after a long layoff caused by a shoulder injury.
Acquired from Boston at the trade deadline, Lackey beat the Cardinals twice in last year's World Series and finished this year strongly. Miller barely pitched last fall due to workload concerns combined with season-long difficulties against division series opponent Pittsburgh.
October, 1, 2014
Oct 1
10:49
AM PT
LOS ANGELES -- For nearly 30 years, some
Los Angeles Dodgers
fans have been bitter that Tommy Lasorda let Tom Niedenfuer pitch to Jack Clark with first base open. The man on deck saw it differently.
Andy Van Slyke was only 24 years old then and he remembers that postseason as if it were "vapor, here one minute, then gone," but he had enough mindfulness to surmise that particularly situation clearly. It was the ninth inning in Game 7 of the 1985 National League Championship Series and, even if Lasorda walked Clark, Van Slyke knew he wouldn't have gotten to hit. Van Slyke had mashed a three-run home run off Neidenfuer the season before and left-handed reliever Jerry Reuss was getting warm in the bullpen.
"I was dejected, because I knew if Reuss came in the game, I would not have had an opportunity to hit there. Tito Landrum would have pinch hit," Van Slyke said. "In one sense, you could say I'm the reason Jack Clark hit that home run. Ha ha."
The
St. Louis Cardinals
have always had the
Chicago Cubs
. That rivalry, which divides the state of Illinois and a large swath of the adjoining states, dates back about 139 years, when the teams were known as the Brown Stockings and the White Stockings. The Los Angeles Dodgers have always had the
San Francisco Giants
. Their rivalry goes back about 125 years, when they were the only two professional teams in New York.
But just below those regional rivalries, the Cardinals and Dodgers, two of the strongest organizations in the National League, have tended to get in each other's way just as they have in recent seasons. In 2009, the Dodgers swept the Cardinals out of the National League Division Series; in 2012, the Cardinals outlasted the Dodgers for the wild card; Last season, the Cardinals beat the Dodgers in six games to capture the National League Championship Series.
"That makes the rivalry -- two quality organizations with great baseball fan bases, historically and in the present day," Dodgers manager Don Mattingly said.
Dodgers outfielder
Scott Van Slyke
was born a little less than a year after Clark's fateful home run. Before his first birthday, his dad had been traded to the
Pittsburgh Pirates
in a deal that brought All-Star catcher
Tony Pena
to St. Louis, but Andy Van Slyke kept his offseason home in suburban St. Louis and Scott attended John Burroughs High in West St. Louis County. The Dodgers drafted him from there in the 14th round of the 2005 draft.
For the second year in a row, he'll have the opportunity to sleep in his own bed during the postseason.
"The only thing I didn't like was figuring out tickets," Scott Van Slyke said. "I think we finally decided we're only going to give them to immediate family."
A year ago, Van Slyke barely played in the postseason. He pinch ran in one game and played a few innings in the outfield as a replacement for
Andre Ethier
, who was hobbled by an ankle injury. Van Slyke never got an at-bat. His role expanded considerably this season despite the Dodgers' glut of well-paid outfielders. Mattingly used Van Slyke virtually every time the Dodgers faced a left-handed starting pitcher, and Van Slyke thrived. He hit .297, smashed 11 home runs and had a .910 OPS. Not bad for a guy who had been taken off the team's 40-man roster and not invited to spring training two seasons ago. Andy Van Slyke, who was the sixth overall pick the year he was drafted by St. Louis, watched his son's climb back to the organization's good graces with pride. Andy Van Slyke is now the
Seattle Mariners
' first-base coach.
"When a player, even if it's not your son, goes through what Scott went through, you have immense respect for it. Having been personally attached to it, it's more meaningful to me," Andy said. "Not every player could do that. It takes a special kind of will."
If Scott Van Slyke is to impact this series and punish his hometown team, it's probably not going to happen until the latter innings. The Cardinals don't have a left-handed starting pitcher. They do have three left-handed relievers, if
Kevin Siegrist
makes the postseason roster, so Van Slyke's role figures to be reduced to pinch-hitting duties.
"I'll just hit in the cage, watch video and be ready, same as all year," Scott Van Slyke said.
It's October. Players have to stay ready. Whether the opportunity ever arises is sometimes beyond their control. Van Slyke's dad could testify to that.
September, 30, 2014
Sep 30
6:39
PM PT
Associated Press
LOS ANGELES -- An attorney for Bryan Stow, the gravely injured San Francisco Giants fan who won a multimillion-dollar damage suit against the Los Angeles Dodgers, has sued the team again, claiming it is trying to recoup $3.4 million in insurance payments from Stow for his medical care after a beating.
Attorney Tom Girardi said in the lawsuit filed Monday in Los Angeles that the Dodgers and the team's insurer want the money returned from the $18 million awarded to Stow this summer by a jury.
Stow suffered a traumatic brain injury after being beaten by two Dodger fans in a parking lot of Dodger Stadium on March 31, 2011. Doctors have testified he will require treatment for the rest of his life.
Jerome Jackson, a lawyer for the Dodgers, did not immediately return a call seeking comment.
September, 30, 2014
Sep 30
3:27
PM PT
LOS ANGELES --
Los Angeles Dodgers
first-base coach Davey Lopes was not at Tuesday's workout at Dodger Stadium as he had some personal business to take care of, but at this point of his career,
Dee Gordon
probably doesn't need any final tips on base stealing.
"As the year went on, I got better as a base stealer," Gordon said.
That much is evident by Gordon's 64 stolen bases, most in the major leagues. But the threat of Gordon's speed, which could be an important factor in a series with two dominant pitching staffs, is a question considering the
St. Louis Cardinals
have the best-throwing catcher in baseball,
Yadier Molina
. He threw out 48 percent of the runners who tried to steal, leading the majors for the fourth time.
Gordon's challenges in this series go beyond Molina's powerful right arm. Gordon has been dealing with tightness in his hip and Cardinals pitchers are adept at holding runners and delivering Molina the ball quickly to give him a chance to throw out runners.
"There are some catchers who don't throw at all and you can run on them," Dodgers manager Don Mattingly said. "But the Cardinals have a lot of guys who get the ball to home plate. They're pretty well-schooled on being quick, using slide steps, all those types of things. Usually, a pitching staff will neutralize the running game more than the catcher himself."
Regardless of how many bases he steals, Gordon's presence in the lineup will be important to the Dodgers. He played 148 games at second base, batted .289 and led the league with 12 triples. He makes their lineup more versatile and takes pressure off the middle-of-the-order hitters if he's able to take extra bases and score on singles rather than putting pressure on them to produce extra-base hits.
A year ago, after spending most of the season at Triple-A, Gordon made the Dodgers' postseason roster as a pinch runner, but was a non-factor. He was thrown out by
Atlanta Braves
catcher
Gerald Laird
in his only stolen base attempt of the NLDS. He never attempted to steal on Molina after pinch running for
Adrian Gonzalez
in Game 1 of the NLCS.
Gordon said he won't let Molina's reputation take away his aggressiveness on the bases.
"No, man, got to play my game the way I play my game," Gordon said.
September, 30, 2014
Sep 30
2:57
PM PT
LOS ANGELES -- It appears quite likely that the
Los Angeles Dodgers
would bring
Clayton Kershaw
back on three days' rest if their National League Division Series with the
St. Louis Cardinals
lasts four games.
For one thing, there's a precedent. Kershaw did just that with the Dodgers leading 2-1 over the
Atlanta Braves
last season, going six strong innings in their 4-3 win that sent them to the NLCS. For another, Kershaw threw a simulated game Sunday, four days after his final start of the regular season, a move seemingly intended to get his body used to short rest.
So, if the Dodgers would go to Kershaw while leading a five-game series, they surely would go to him in an elimination game, right? It seems to make sense, but Dodgers manager Don Mattingly wasn't giving any hints Tuesday after the team's short workout at Dodger Stadium.
"We wouldn't even think about it until we see what would happen in Game 1 or what kind of situation we'll be in, so that's not even a question that we even consider," Mattingly said.
Hyun-Jin Ryu
is scheduled to throw 45 pitches in a three-inning simulated game Wednesday in anticipation of pitching Game 3 Monday in St. Louis. The Dodgers closed Wednesday's workout to the media, likely in an effort to keep the Cardinals in the dark as to their plans for the rotation. If Ryu pitches Game 3 and Kershaw goes in Game 4, the Dodgers likely would use No. 4 starter
Dan Haren
as their long reliever, which could free an extra bench spot for defensive specialist
Darwin Barney
or
Joc Pederson
.
September, 30, 2014
Sep 30
2:55
PM PT
LOS ANGELES -- The
Los Angeles Dodgers
have said they didn't view it as intentional when
St. Louis Cardinals
pitcher
Joe Kelly
hit
Hanley Ramirez
in the ribs in the first inning of the teams' playoff series last season.
"When Joe Kelly throws the ball, it goes everywhere all the time," was how Dodgers manager Don Mattingly put it Tuesday.
[+] Enlarge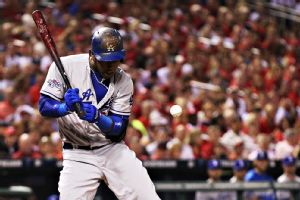 Dilip Vishwanat/Getty ImagesHanley Ramirez has been hit by Cardinals pitchers a couple of times recently.
But some Dodgers did view it as the pivotal moment of that series, because Ramirez was their hottest hitter and had largely carried them beginning in June all the way through their first-round playoff win over the
Atlanta Braves
. He played with a cracked rib in five of the six games against the Cardinals, but was ineffective, singling twice in 15 at-bats.
So, they took exception when
Carlos Martinez
hit Ramirez with a 98-mph fastball July 20 of this season in St. Louis, the last time the teams have seen each other heading into their National League Division Series that starts Friday. The next inning in that game,
Clayton Kershaw
drilled
Matt Holliday
in the lower back. He didn't do much to hide the fact that it was a retaliatory measure.
"It's tough when you see Hanley get hit like that so many times. It's one thing to miss in, but when you're missing up and in at a guy's face like that, that's really scary," Kershaw told reporters that night. "When you throw that hard, you need to have a better idea where the ball's going."
Cardinals closer
Trevor Rosenthal
hit Ramirez again in the ninth inning of that game, raising the question of whether the teams have some unfinished business heading into Friday's opener of the series, with aces Kershaw and
Adam Wainwright
on the mound. Kelly was traded in July to the
Boston Red Sox
in the deal that brought
John Lackey
to St. Louis. According to Mattingly and at least one player, the bad blood of that series is a non-factor in this one.
"We've had all year long if we wanted revenge or anything like that," Mattingly said. "We're trying to win games. It's really not a concern if somebody gets hit. You can't go to the plate worrying about getting hit. You can't go to the mound thinking, 'I've got to hit somebody and establish.' We all come to play."
Said Dodgers outfielder
Scott Van Slyke
, "That's just part of the game. You hit one of our guys, we'll protect them. Just let them know you understand what's going on. But I think the playoffs are the playoffs. Nobody wants to give up free bases."
September, 30, 2014
Sep 30
1:07
PM PT
It's the Los Angeles Dodgers against the St. Louis Cardinals, arguably the two greatest franchises in the history of the National League, teams that have been playing since 1884 and 1882, respectively. This will mark the fourth time in the past 10 years that they have met in the postseason, including last year. It's Dodger Blue against Cardinal Red.
There is a lot of color in this one.
Here are five questions.
Kershaw
September, 30, 2014
Sep 30
12:28
PM PT
Associated Press
LOS ANGELES -- The Dodgers' ownership group will take an equity stake in the AM radio station that broadcasts the team's games as part of a multiyear agreement renewing the station's broadcast rights.
The team said Tuesday it will also expand the programming content on KLAC-AM in partnership with iHeartMedia, which owns the station. The deal is subject to approval by Major League Baseball.
KLAC broadcasts regular-season games, select spring training games and postseason games.
Hall of Fame broadcaster Vin Scully's call of the first three innings is simulcast on radio. Charley Steiner handles play-by-play and works with former Dodgers outfielder Rick Monday.
The station's signal covers all five counties in the Los Angeles area, and the Dodger Radio Network includes 22 stations across California and the nation.
September, 29, 2014
Sep 29
7:38
PM PT
Associated Press
YOUNGSTOWN, Ohio -- George "Shotgun" Shuba, a member of the 1955 World Series champion Brooklyn Dodgers who was best known for offering a congratulatory handshake to minor league teammate Jackie Robinson, died Monday. He was 89.
The Los Angeles Dodgers said Shuba died at his home in Youngstown, Ohio. No cause of death was given.
Shuba, who was white, congratulated his teammate on the Montreal Royals near home plate after Robinson hit a three-run homer on April 18, 1946, off Jersey City Giants pitcher Warren Sandell. The moment shared by a smiling Robinson and Shuba was captured in a famous photograph and dubbed "A Handshake for the Century."
Shuba reportedly hung a copy in his living room.
Robinson went on to break major league baseball's color barrier when he started at first base for Brooklyn on April 15, 1947.
Shuba had a .259 career batting average with 24 homers and 125 RBIs in 355 games as a utility outfielder with the Brooklyn Dodgers from 1948-55. The left-handed hitter was the first National League pinch hitter to homer in the World Series, connecting in Game 1 against the New York Yankees in 1953.
The Dodgers said Shuba earned his nickname after someone compared his line drives to the sound of buckshot. His career was featured in a chapter of Roger Kahn's book, "The Boys of Summer," a tribute to the 1950s Brooklyn Dodgers.
Shuba appeared at Dodger Stadium in 2005 when the club marked the 50th anniversary of its only championship in Brooklyn. He was joined by Carl Erskine, Roger Craig, Don Newcombe, Johnny Podres, Clem Labine, Sandy Koufax, Don Zimmer, Tom Lasorda and Duke Snider.
Born on Dec. 13, 1924, in Youngstown, Shuba was the youngest of 10 children whose parents were Czechoslovak immigrants.
September, 29, 2014
Sep 29
4:26
PM PT
LOS ANGELES -- Shadows creep across the Dodger Stadium infield by the end of day games, which means they will be a factor for the first several innings of the National League Division series that gets underway Friday at 3:37 p.m. PT.
The start time, announced Monday, could make it hard for hitters to pick up the spin on pitches, and the two pitchers scheduled to start,
Clayton Kershaw
of the
Los Angeles Dodgers
and
Adam Wainwright
of the
St. Louis Cardinals
, happen to throw some of the best breaking balls in baseball.
Saturday's game will begin at 6:37 p.m. PT, which is a merciful start time considering highs are forecasted to be in the upper 90s in Los Angeles. Friday's game will be broadcast nationally -- and available in Los Angeles -- on Fox Sports 1. Saturday's game is being carried by the MLB Network.
Zack Greinke
will pitch Game 2 for the Dodgers. The Cardinals have not yet announced their Saturday starter.
September, 29, 2014
Sep 29
11:59
AM PT
Associated Press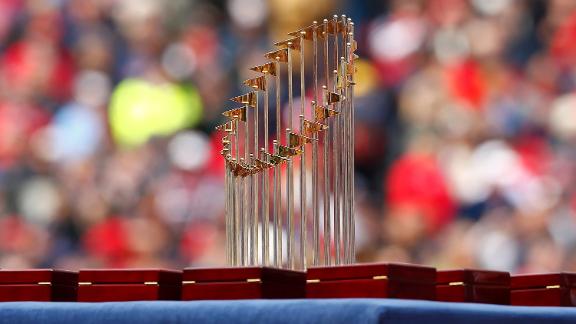 NEW YORK -- A person familiar with the plan tells The Associated Press that Major League Baseball will tweak its postseason tradition and add a seventh umpire to rotate between the replay booth and field for the World Series and league championship series.
The extra umpire this year will work home plate in Game 1, go to right field in Game 2 and then shift to the replay booth in New York for the rest of the series. Another ump will handle two games in replay before working the remaining games on the field.
The person spoke to the AP under condition of anonymity because umpire assignments haven't been announced for the World Series and the AL and NL championship series.
MLB began having six umpires on the field starting at the 1947 World Series, when rookie Jackie Robinson and the Brooklyn Dodgers opened at Yankee Stadium.
September, 29, 2014
Sep 29
10:24
AM PT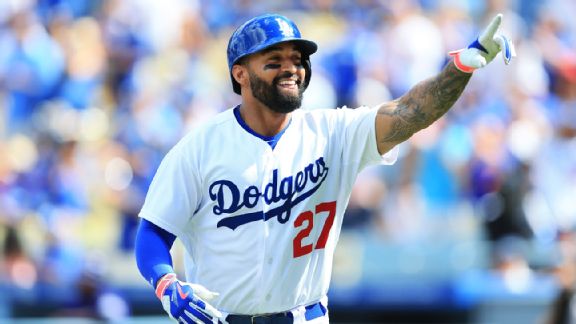 Victor Decolongon/Getty ImagesMatt Kemp was a leader on the field and in the clubhouse for the Dodgers in the second half.
LOS ANGELES -- After the final game of the 2013 season, the
Los Angeles Dodgers
held a pep rally to get their fans excited about the upcoming playoffs.
Matt Kemp
, who was seemingly healthy when that day's game began and didn't play, hobbled onto the field on crutches.
A few minutes later, he would inform reporters that he was out for the postseason and was soon to undergo major ankle surgery. The team doctor, Neal ElAttrache, would later brief reporters on the severity of the injury to the talus bone in Kemp's left leg. He said it was in danger of fracturing if Kemp kept playing on it and said, "We have to protect Matt."
A downer of a season for Kemp took a severe radical turn south.
"I woke up one day and couldn't walk," Kemp recalled.
After the final game of the 2014 season on Sunday, the Dodgers held another pep rally and Kemp was among the speakers. Standing on two sound legs, wearing dark sunglasses, eye black and a gray NL West champions T-shirt, he said the Dodgers have a good enough team to play deep into October. Comedian George Lopez took back the microphone and said, "What Matt Kemp is trying to say is, 'We're going to continue the foam party until the end of the World Series."
Kemp cracked, "Foam party at my house!"
You don't have to go back an entire year to find Kemp in a less-than-festive mood, though. You can just go back four months. On May 28, Kemp was batting .255 and had an OPS of .755, nearly 100 points off his career norm. According to advanced metrics, he was among the worst outfielders in baseball. After a rough road trip, the Dodgers had seen enough of Kemp's sloppy play in center field. Manager Don Mattingly finally acted. He benched Kemp for five games, only re-inserting him in the lineup -- in left field -- after
Carl Crawford
badly sprained his ankle and had to hobble off the field.
Kemp brooded all the way to the trade deadline. He brushed off reporters' questions, but his agent, Dave Stewart, was willing to talk, complaining that the Dodgers had mistreated Kemp after he'd put his body on the line for the team and, at one point, hinting that a trade would be the best solution for all parties. Stewart, now the Arizona Diamondbacks' general manager, told CBSSports.com's Jon Heyman five days before the deadline, "Eight years is a long time to be in one place. Sometimes change is good. This might be the time to change."
It wasn't and yet, somehow, it was. The Dodgers held onto Kemp at the deadline, but moved him to right field and shifted
Yasiel Puig
to center. It made
Andre Ethier
essentially extraneous, but seemed to reinvigorate Kemp. His offensive low point came on the same day the Dodgers reached their low point as a team, a 2-1 loss at home to the
Chicago White Sox
, after which Mattingly called the team, "basically s-----." Mattingly had spent most of his pregame remarks complaining about how individual agendas were clouding out the team's unity. Few people doubted Kemp's unhappiness was part of all that.
At the conclusion of that game, Kemp had a .689 OPS. From that day until the end of the season, he batted .311, mashed 20 of his 25 home runs and had an OPS of .933. He led the major leagues with 16 home runs after the All-Star break. Going into the playoffs, he is the primary reason the Dodgers think they have a far more balanced, dangerous lineup than they did entering the 2013 playoffs.
As usual with the high-priced, high-pressure Dodgers, success has bred contentment, not the other way around.
On the occasion of his 30th birthday last week, Kemp said, "Hopefully, I can be here until I'm 40," a far cry from the message his camp was sending months earlier.
"Nothing's ever perfect. Nothing ever happens the way you want it to happen, but if things had been different, I would have had a better first half and a good second half," Kemp said. "That's just not the way it is. I'm just trying to finish up strong and help my team in any way I can to lead us into the postseason and further into the postseason than we went last season. I'll do whatever it takes to help them out and see how far this takes us."
While Kemp's production has been the most important part of his metamorphosis, his behavior off the field has been equally improved, teammates say. Mattingly recently called Kemp one of the team's emotional leaders.
"Matt's been on point, honestly," Mattingly said.
Colorado TV cameras captured images of Kemp stalking Puig in the Dodgers' dugout two weeks ago at Coors Field, Kemp upset that Puig hadn't run from first base to third on an
Adrian Gonzalez
single to right field before Kemp's at-bat. Some people took that as another example of turmoil on the Dodgers, who have had their share. Within the team, it was welcomed as a veteran player holding a younger teammate accountable.
"People make a big deal about it in baseball when fights happen in the dugout, but you watch any football game and the quarterback's yelling at a lineman or he's yelling at his receiver for running the wrong route," Dodgers outfielder
Scott Van Slyke
said. "The guys that need to be the guys should say stuff. I would like to see more of it personally. "
You can kind of sum up Kemp's character arc this season fairly succinctly in those terms. He went from being a malcontent on a team of malcontents to being the quarterback. All it took was a few short months, a healing body and a radical uptick in his hitting.
September, 28, 2014
Sep 28
6:29
PM PT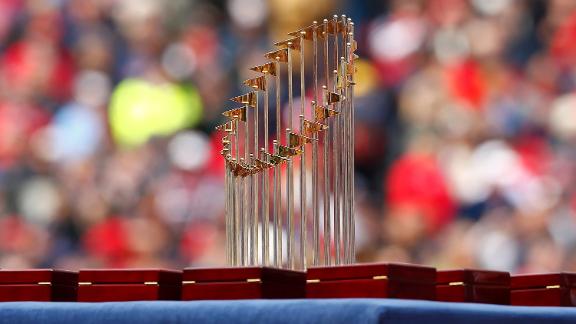 LOS ANGELES -- The
Los Angeles Dodgers
held a postseason rally following their 10-5 win over the
Colorado Rockies
on Sunday afternoon, with about half of the 48,278 fans in attendance sticking around to get whipped into a frenzy for the upcoming playoffs. The final speaker, fittingly, was Hall of Fame manager Tommy Lasorda, who recently celebrated his 87th birthday.
"I think we're going to get to the Fall Classic," Lasorda bellowed, "and then the Big Dodger in the sky can take me away!"
[+] Enlarge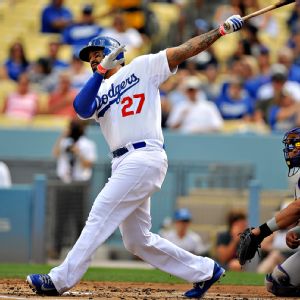 Gary A. Vasquez/USA TODAY SportsKemp's 16 second-half homers suggest the enigmatic star is healthy and focused to anchor a deep October run for the Dodgers.
The Dodgers are hopeful one of those things comes true, but there are a few preliminary steps before they reach their first World Series since Lasorda stepped down. Step 1 is beating the
St. Louis Cardinals
, the team they'll play in the National League Division Series starting Friday and a team that beat them out for a wild-card berth two seasons ago, then knocked them out of the playoffs last October.
"It's kind of turned into a pretty good rivalry," Dodgers manager Don Mattingly said. "They've got a good organization, they play good baseball, they have good pitching. They're a tough team to play."
But the Cardinals, too, will be dealing with a different, seemingly more formidable team this time around. For one thing,
Matt Kemp
won't be on crutches this time. For another thing,
Hanley Ramirez
won't be trying to play with a cracked rib, as he did in every inning he played in that series but one, and
Andre Ethier
, if he plays, won't be hobbling around on a bad ankle.
"We're pretty healthy right now, I guess,"
Zack Greinke
said. "That's good."