The minor league side of Escobar deal
July, 15, 2010
7/15/10
7:52
AM ET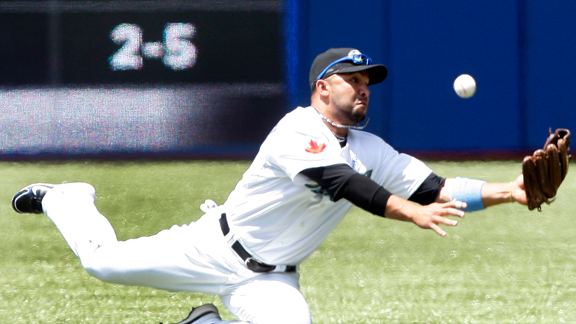 Getty ImagesGonzalez to the Braves is nice, but the deal becomes solid at the minor league level moreso.
The
Toronto Blue Jays
flip a tradeable asset coming off a surprisingly (and perhaps unsustainably) strong first half for a player who's not likely to be around the next time they're contending.
Yunel Escobar
is a better player than he's shown so far in 2010, and players in their late 20s who have sudden regression years like this usually go back to what they were in the past unless there's some underlying, chronic injury; but the the signs of decline in Escobar aren't limited to his bat, as his body has started to age poorly and he's become a well below-average runner, both of which point to questions about how long his defense at short will remain above average.