October, 30, 2014
Oct 30
12:03
PM ET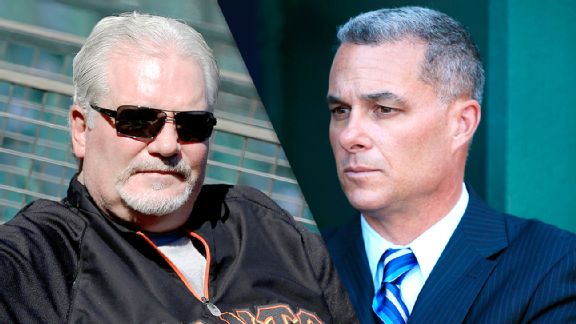 AP PhotoFirst-round talent was crucial for Brian Sabean and Dayton Moore in roster construction.
When I pointed out on Twitter after Game 5 that the two most important players on the Giants' roster,
Madison Bumgarner
and
Buster Posey
, were both high first-round picks (10th and fifth overall, respectively, in consecutive drafts), a few readers misread the tweet as a definitive statement on the value of the first round. That research has been done at great length by folks inside and outside the industry, and the conclusions are clear: Your best chance to get a star comes high in the first round, and the expected value of a pick drops almost logarithmically from the top overall pick on down.
My point on Twitter was aimed more at the litany of folks who don't follow the draft closely and call it a "crapshoot." It's not -- it's far from perfect, but if you want an anecdotal example of how important nailing your first-round picks can be, take a look at the two clubs in the Series.
Below I've simply laid out the most important/most-used players on each roster and broken down how they came into the organization. If you're going to claim that scouts are little better than random chance when selecting amateur players in the draft, you've got an uphill battle.
Kansas City
Looking at their nine primary position players (below)