October, 11, 2014
Oct 11
10:29
AM ET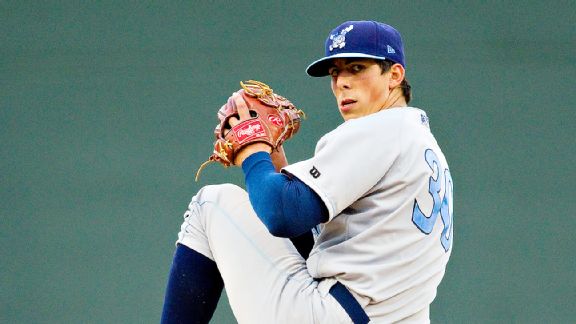 AP Photo/Brian WesterholtKansas City's Kyle Zimmer is back to his pre-injury form.
This year's Arizona Fall League season kicked off on Tuesday, and it's one of the best crops of pitching prospects the league has featured in a very long time, with tons of high draft picks, top-100 prospects and big velocity. This is my first post, based on what I saw in the first five games over three days, and focuses more on arms than bats. I'll do another post when I leave here Sunday and will cover the position players in more detail then.
" The best starting pitching prospect I've seen was either Pittsburgh's Tyler Glasnow or Kansas City's Kyle Zimmer, both of whom showed great stuff and good deliveries but didn't get commensurate results.