November, 13, 2014
Nov 13
2:51
PM ET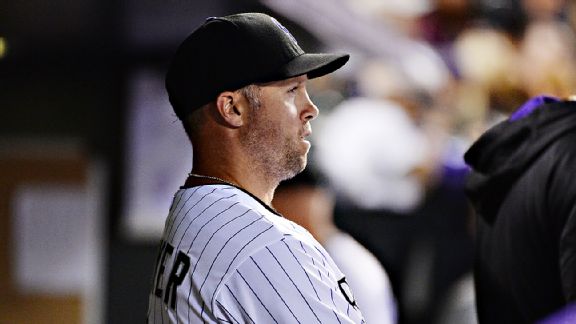 Hyoung Chang/The Denver Post/Getty ImagesMichael Cuddyer played in just 49 games for the Rockies in 2014.
Michael Cuddyer
was just 48th in my ranking of the
top 50 free agents
; he's a broken-down 35-year-old (36 in March) outfielder who can no longer play that position and is probably just suited for platoon duty. The Rockies shocked most of the industry by making him a qualifying offer, running the risk of paying him $15.3 million when his production was extremely likely to be worth less than half that. The Mets, undaunted, decided to double-down on this insanity by giving Cuddyer a two-year, $20 million contract and giving up the 15th pick in the 2015 draft, in effect paying Cuddyer about four times any reasonable estimate of his value while totally misunderstanding where their roster is.
Cuddyer's list of problems as a player is lengthy, but the biggest one is that he's no longer an outfielder in anything but name.