Missing pieces for top freshmen
September, 6, 2012
9/06/12
10:43
AM ET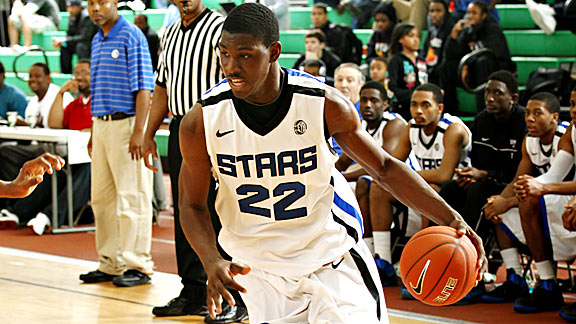 Andrew ShurtleffIn freshman Alex Poythress, Kentucky fans may see similarities to Michael Kidd-Gilchrist.
In the past 20 years, the college game has seen a sea change. In the old days, when the best players stuck around to be seniors, you got excited about a recruiting class because you would get to watch that group grow together for a period of years. Now, you get excited because you may get to see a great young talent for a year before he goes to the NBA.
The length of time a star stays has changed, but so has the quality of player. The truth is, the best high school players, generally, are better and more talented now than ever. They are more athletic, more skilled and superior players. Yet college basketball is not as good as it was 20 years ago, because these ubertalented players don't stick around for very long.