March, 3, 2015
Mar 3
11:54
AM ET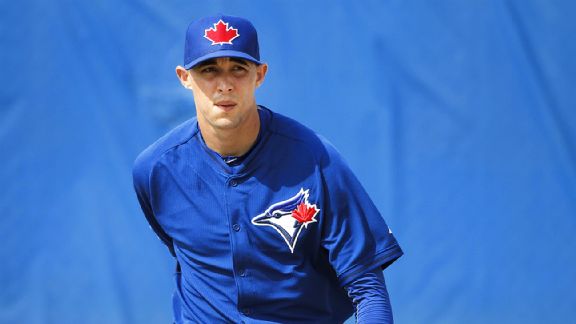 Kim Klement/USA TODAY SportsAaron Sanchez may be a great starter in due time, but his best bet for 2015 value is as a closer.
Everyone loves prospects -- admit it, you do! -- but few evaluate them as well as my wise colleague Christopher Crawford, whose
top 50 prospects list for 2015 fantasy value
is now posted and is a must-read. I've already read it several times, and I can't wait to see a lot of these players in the major leagues helping fantasy owners!
Of course, it's never that simple. Be aware that much of the risk in selecting mostly raw, unproven commodities over sure things is that many of the youngsters will break your statistical, um, heart.
It's been more than a month since my blog entry on top prospects for fantasy, and in that time I have learned quite a bit more about players and trends, while news has dictated change in value. So based on Crawford's fine list, here are players I like more than his ranking and others I like less. Remember, we're not talking about 2016 value or beyond here. This is solely for 2015, so immediate playing time is critical. In some cases it's merely a guessing game predicting at-bats and innings, but hopefully the performance will be (mostly) positive.