For players, owners, test of will begins
September, 14, 2012
9/14/12
10:05
AM ET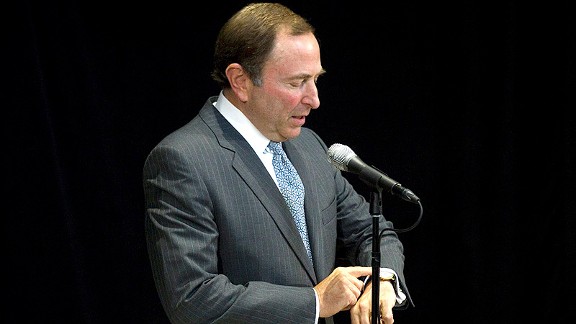 Chris Young/AP Photo/The Canadian PressClock's ticking: Who will blink first in the CBA talks?
Thursday's proceedings confirmed the inevitable. A lockout is coming. Gary Bettman made a point of mentioning that the owners are unanimous in their stance; they will not extend the current CBA beyond Saturday's deadline. In case there was any doubt, a vote was taken during Thursday's board of governors meeting.
The players were even more public with their display of unanimity. They put their preseason training on pause, 283 men in all, to show up in New York and throw their support behind NHLPA executive director Donald Fehr.