Finding the CBA 'sweet spot'
December, 5, 2012
12/05/12
10:57
AM ET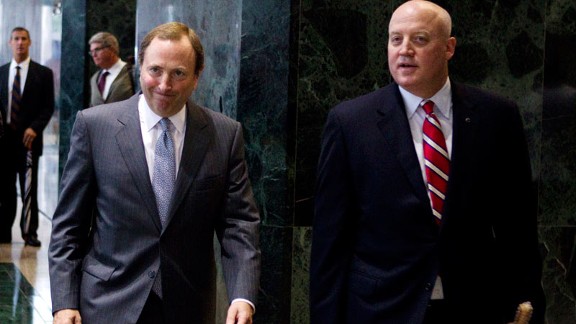 AP Photo/The Canadian Press, Chris YoungCBA progress may have more to do with the calendar than Gary Bettman's decision to step aside.
First, you have to credit NHL commissioner Gary Bettman, which probably isn't something hockey fans want to hear right now. The target of fan and player frustration for most of the lockout might have saved the season with his idea to step away from the negotiating table along with NHLPA executive director Donald Fehr. After a line of strategies that haven't worked, including mediation and numerous failed proposals, this strategy appears to have given us the most headway yet towards the possibility of a hockey season.
For the first time, both sides are publicly saying that it looks like everyone involved wants to make a deal. That's progress.