Clarifying the disclaimer
December, 17, 2012
12/17/12
10:25
AM ET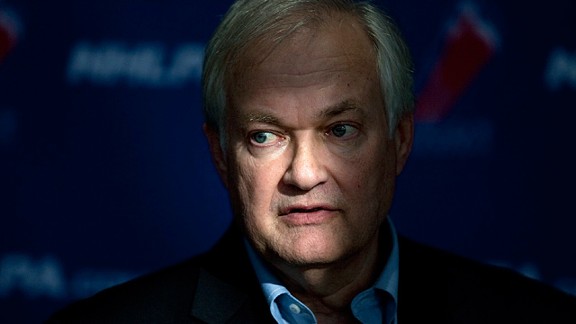 AP Photo/The Canadian Press, Chris YoungA disclaimer of interest would not mean the end of Donald Fehr in the CBA talks.
There is growing concern among some inside hockey that at this point, the sport's fans have checked out. They may have stuck around for the traditional CBA negotiations, but now that we're entering the lawsuit-filing portion of the program, interests are turning elsewhere. One player described his feeling as numb, which is an apt description because it just doesn't seem plausible that two sides so close to making a deal could suddenly appear so far apart.
The optimism of even a week ago is gone, replaced by labor-board filings and a sudden, complete lack of discussion between the NHL and the NHLPA. We're on a path this week to more canceled games, pushing into January, news of tallied votes on the NHLPA moving closer to a disclaimer of interest and, ultimately, a wiped-out season.