Tom Luginbill previews this weekend's Gridiron Kings 7-on-7 tournament.
Tom Luginbill talks about a few things to watch for at the Elite 11 Finals.
Tom Luginbill takes a look at some of the prospects who made the biggest leaps in the ESPN 150 rankings.
Much goes into the scouting and preparation of each year's initial ESPN 150 recruiting rankings. There's also a method to the madness when it comes to determining which players go in what spots.
Tom Luginbill examines the quarterbacks in the initial ESPN 150 rankings for the 2013 class.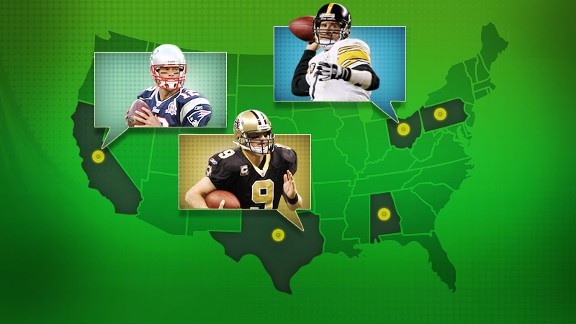 The ESPN HS Great State Debate continues. When comparing current pros, what state has bred the best? Brady and Rodgers are California boys. 5,000-plus passers Brees and Stafford hail from Texas.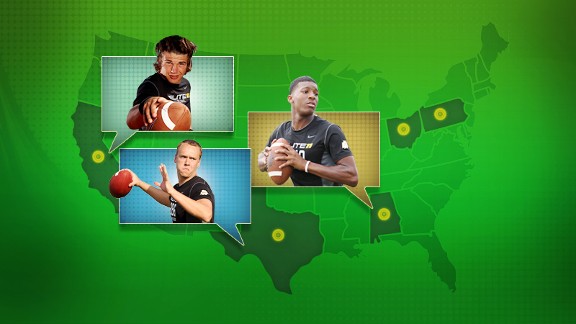 ESPN HS presents the Great State Debate looking at where the best quarterbacks are grown.For this Great State Debate, ESPNHS has narrowed the field to the final five, researched the numbers and made a case for each state, but this is a debate nobody can argue better than the football fans who hail from the homes of the sport's greatest quarterbacks.