Sean Adams, Lowell Galindo and Ahmad Brooks break down leaders at each position.
Longhorn Network's Kevin Dunn and HornsNation's Sean Adams look at surprise wide receivers, which DB will have the most picks, who is the most stressed and More.
Carter Strickland and Sean Adams detail a couple of players they think will have big seasons for Texas in 2012.
Each week Sean Adams looks at a few topics around the Texas Longhorns and college football.1st Down: Best overall athlete on the Texas team?Demarco Cobbs is a guy that I have my eye on for 2012.
Sean Adams takes a look at Baylor and how the Bears can turn the page after the RGIII era.
Sean Adams sounds off on Texas Tech looking at just how hot the seat could get for Red Raiders' coach Tommy Tuberville.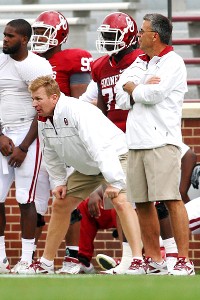 After talking to new Big 12 Commissioner Bob Bowlsby, it seems like the conference is in really good hands going forward. The former Stanford athletics director is all things you want in a person that will lead your conference through television contract negotiations, possible conference expansion and positioning the conference on the national landscape of collegiate sports.
Big 12 media days are coming and right behind them, football practice. Before heading to Dallas for media days, Sean Adams will be talking with the HornsNation fans.
1st Down: Everyone expects defensive dominanceNothing will burst the bubble of a hot team, a hot coach or a hot program faster than unrealized expectations.
Max Olson joined Sean Adams on The Adams Theory to talk about Tyrone Swoopes' performance at The Opening and more on Longhorns football.Listen here.
Sean Adams stopped by SportsNation to chat on Friday about all things Texas and college football in general. He also made a promise to eat his laptop if the Horns go 6-6 this season.
HornsNation reported earlier that three-star defensive end Daeshon Hall decommitted from Texas.Max Olson joined Sean Adams on The Adams Theory to discuss the news and what it means for Texas.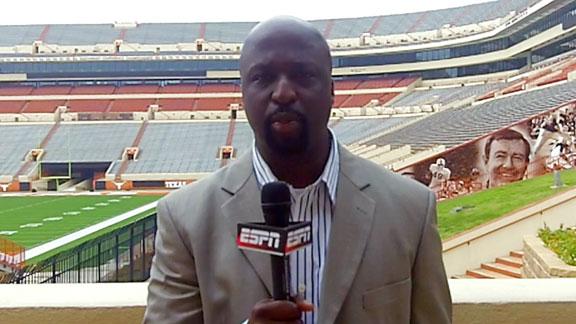 Sean Adams looks at the perils of free time in the summer for college athletes and the importance of avoiding trouble before fall camp starts.
HornsNation's William Wilkerson joined Sean Adams and The Adams Theory to talk about the Longhorns' surprising recruiting news.Give it a listen.