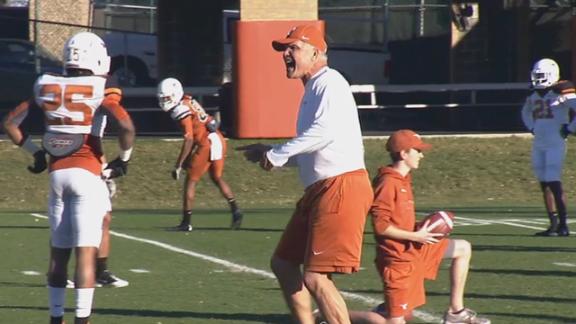 The best of Texas defensive backs coach Duane Akina wired during spring practice.
The Big 12 blog released its post-spring practice power rankings, with TCU and Baylor still on top.
As of Monday morning, here's where several more notable former Big 12 standouts ended up after going undrafted in the 2015 NFL draft.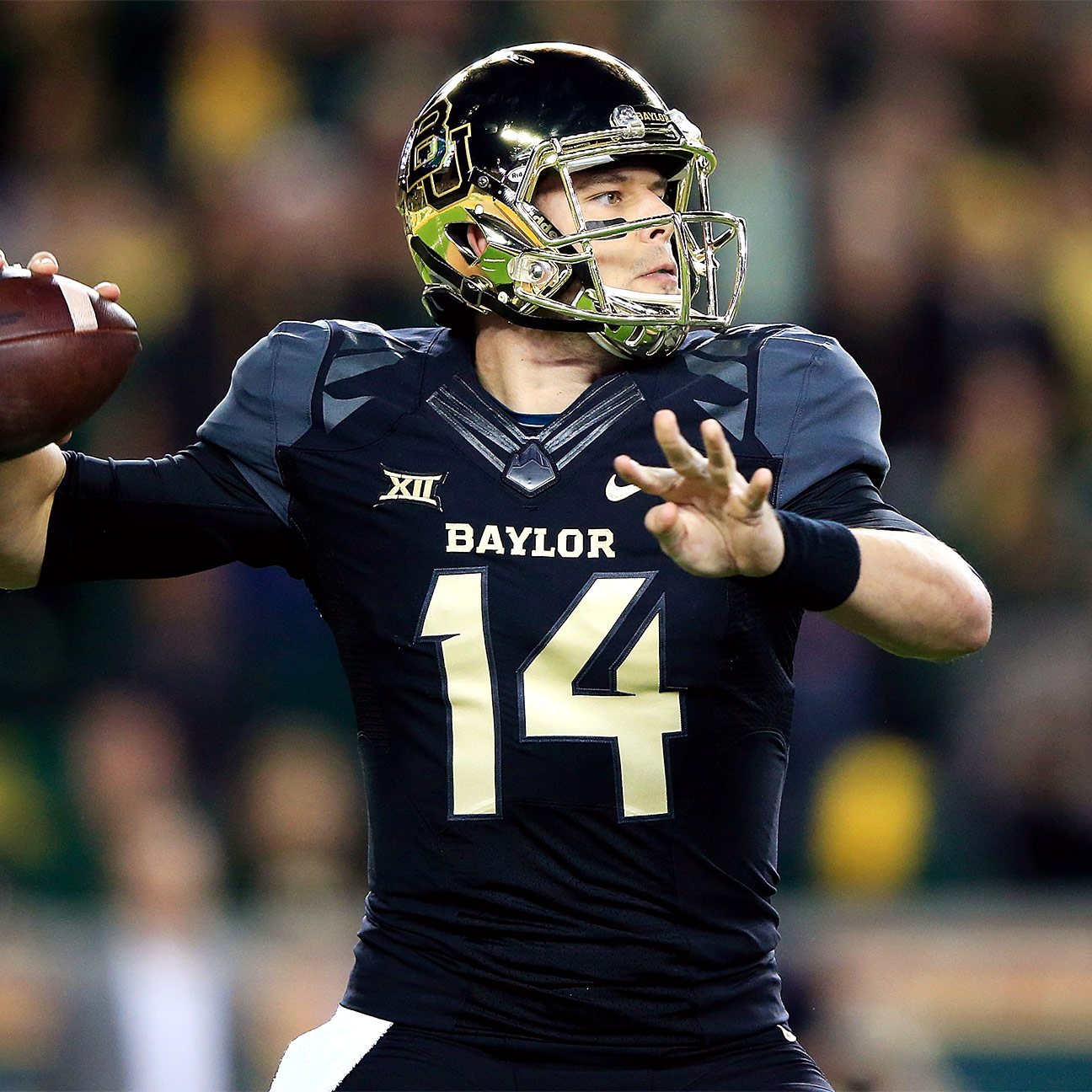 Texas' Mike Giglio says quarterbacks should come to Austin and "learn to be a pro!"
2d
Max Olson, Brandon Chatmon and Jake Trotter
Our Big 12 reporters finish up their draft of the conference's 2015 signees, with Oklahoma and Texas each taking one of their own.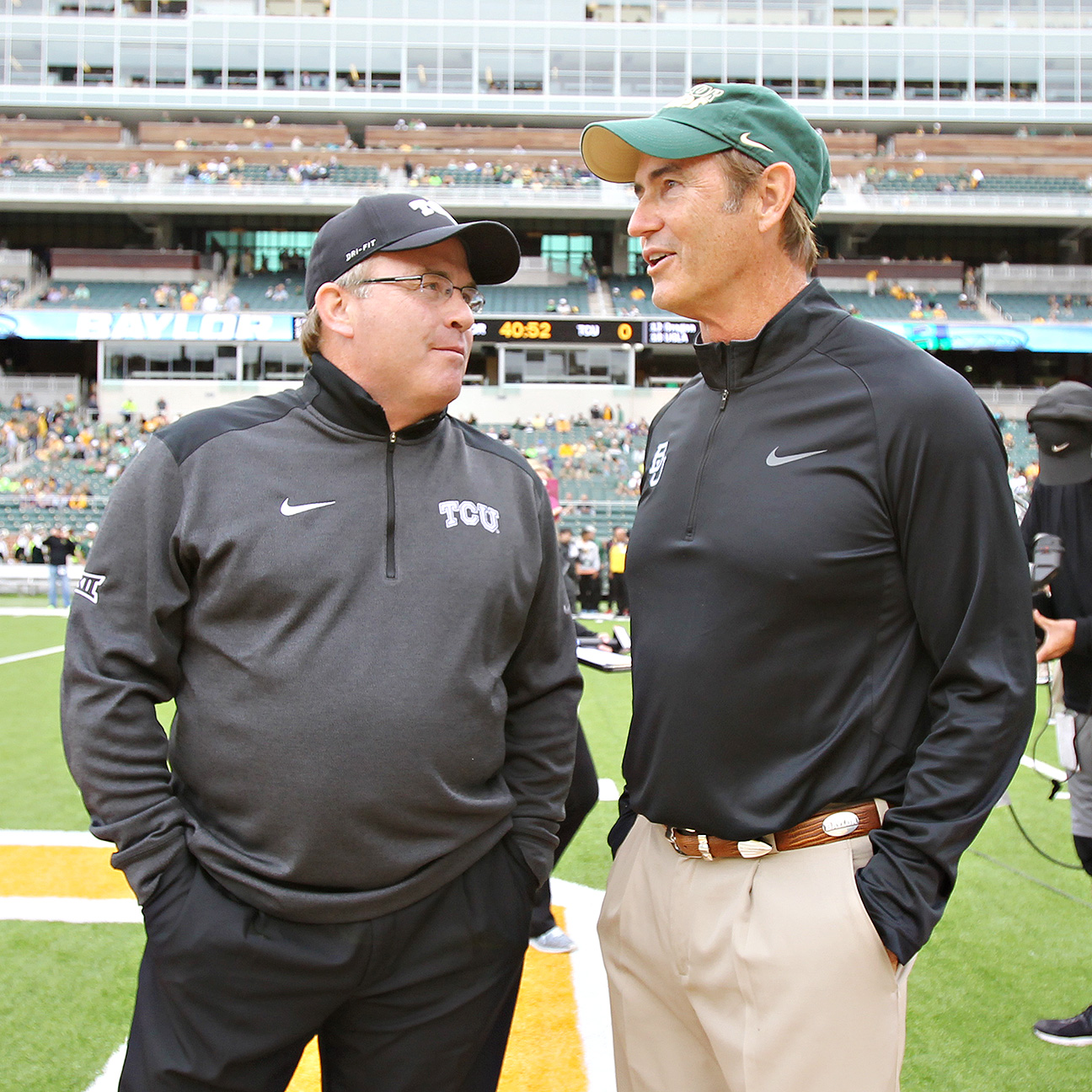 The conference is thinking of adding a finale, and if it does it should consider putting that game at the home of the regular-season champion.
4d
Max Olson, Brandon Chatmon and Jake Trotter
Defensive linemen among top picks.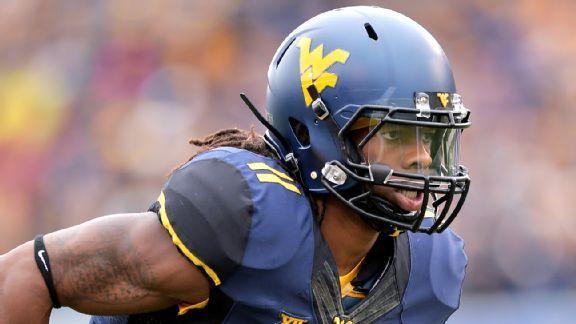 A look at how the first round of the NFL draft will shake out for the top players of the Big 12.
When you have a need like the Red Raiders do at quarterback, you do all that you can to land a star player at the position.
4d
Max Olson, Brandon Chatmon and Jake Trotter
With the first pick of 2015 Big 12 signees, the Iowa State Cyclones select ...
Texas A&M chancellor John Sharp recently told the Houston Chronicle he doesn't expect the rivalry to return any time soon in football.
Here's the latest on the recruiting trail in the Big 12.
Quarterback competitions will continue into August for Texas and Oklahoma.
In the Big 12 mailbag, we discuss what might have happened had the Big 12 implemented a conference network before realignment shook up the conference.