College Football Live previews Florida at Texas A&M.
The SEC was beaten out by the Pac-12 and ACC as far as first-round draft picks are concerned, but seven of the conference's players were picked.
Schools keep finding new ways to use the draft as a way to look more appealing to potential recruits.
Running backs, pass-rushers could provide immediate impact for contenders.
Texas A&M chancellor John Sharp recently told the Houston Chronicle he doesn't expect the rivalry to return any time soon in football.
Is the traditional spring game the best way to utilize the 15th and final practice of spring drills? Coaches were divided on the topic.
Thursday's release of the first 2016 ESPN 300 will feature plenty of fast-rising prospects.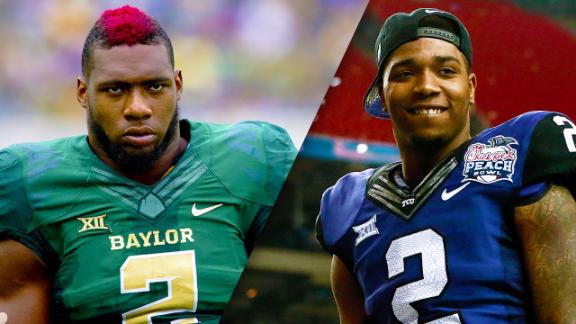 Ten years ago, Texas was on top of the college football world, while Baylor was a Big 12 doormat. A road trip through the state shows how much things have changed since 2005.
Expectations are on the rise for sophomore QB Kyle Allen, but the Aggies' 2015 will be defined by how new coordinator John Chavis revamps the defense.
Texas A&M's large 2013 receiver recruiting haul is down to two members.
Coveted receiver also loves basketball, but expects to focus on football in college.