January, 10, 2014
Jan 10
4:30
PM ET
Wishing you a great weekend.
Penn State hiring of new coach James Franklin
should be finalized Saturday, so be sure and check the blog for reaction.
Don't forget:
Twitter!
To the inbox ...
Josh from NYC writes:
I know, I know, offensive MVP of the Rose Bowl and Big Ten Championship game. However had those very catchable INTs gone through, Cook could just as easily come out the villain rather than the hero. That said, when, if at all, do you think we start seeing some
Damion Terry
action over there in East Lansing?
Adam Rittenberg:
Josh,
Connor Cook
lived on the edge for most of the season with his throws, and he certainly had fortune on his side. But what I loved is that he'd respond from a near-interception with a great throw on the run in traffic or a nice deep ball. If you get the breaks, you have to capitalize, and that's what Cook did. He deserves to be the starting quarterback entering the 2014 season. That said, Terry should be part of the offense, and I could see Michigan State employing a package of plays to get Terry more involved. Mark Dantonio understands the need to have more mobility and play-making skills from the quarterback spot. Terry certainly can help in that area.
[+] Enlarge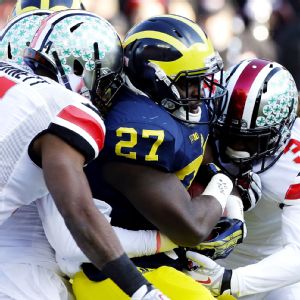 AP Photo/Carlos OsorioOhio State's defense had its struggles against Michigan but have found what needs correcting before facing Michigan State.
Shane from Michigan writes:
Hi Adam, I have a question maybe you can help me with. First of all, I am very optimistic about Michigan's latest hire of Doug Nussmeier. He sounds like a very proven coach. My concern is still the offensive line. The line has never really been great for the three years of the Brady Hoke era. So my question to you is this: how much of the offensive line woes fall on the O-line position coach and how much is that actually on the offensive coordinator?
Adam Rittenberg:
It falls mainly on offensive line coach Darrell Funk, especially because he directly recruited the linemen. The coordinator must create schemes catered to players' strengths and make the right play calls and the right times, but when you can't convert third-and-1 on a consistent basis, there's not much a coordinator can do. I'm interested to see how Michigan's blocking schemes change under Nussmeier, who clearly knows the run game is a priority after the past two seasons. But the development of individual players falls more on Funk.
Brian from Raleigh, N.C., writes:
As the dust clears from the 2013 season, Northwestern loses "QB 1A"
Kain Colter
. Predictions, please: Does
Trevor Siemian
take over as a full-time QB in a 2009 Kafka-style offense? Is there open competition in the spring between Siemian,
Zack Oliver
, and
Matt Alviti
? Or does NU try to replicate 2012's success/take advantage of differing skill sets with another multiple-QB system?
Adam Rittenberg:
Brian, I'm glad you brought up the 2009 offense, and I'd even throw in (pun intended) the pass-heavy 2008 offense led by C.J. Bacher. If Siemian is the starter, and it seems likely he will be, Northwestern should shape the offense more around his skill set, which is pocket passing. Assuming a two-quarterback system will work every year is risky, and assuming one quarterback will get hurt every year because of how much Northwestern runs its quarterbacks isn't a long-term formula for success in my view. There should be a competition this spring and Siemian shouldn't be handed the job. But if he stays healthy and develops with the receiving corps, which should be pretty good, I think Northwestern ditches the 2-QB deal and goes back to the 2008/2009 offenses, except this time with better running backs.
Casey from Dublin, Ohio, writes:
I think the West division from top to bottom will be better than the East in 2014. After Mich St and tOSU they don't have anybody to compete. Michigan still has to prove it can get back. Penn St loses the top playmaker and will break in a new head coach. The West has Neb, Wisky, Iowa, Minny and possibly NW competing for the title in the west if they can get strong QB play and Mark can return to the Mark of 2 seasons ago.
Adam Rittenberg:
Casey, the West undoubtedly has more parity entering 2014 and could be a more exciting divisional race. Will it be top-to-bottom better than the East? A lot depends on Michigan, which must rebound from a very disappointing season, and Penn State, which once again welcomes a new coaching staff. If those two programs both improve, the East should be stronger overall. Every West team has potential flaws, as Wisconsin loses a huge senior class, Minnesota has quarterback problems, Iowa needs to show more on offense, Nebraska must overcome long-term erratic play, and Northwestern comes off a brutal 5-7 year. I feel pretty comfortable writing that MSU and OSU will be pretty good in 2014. There are more unknowns in the West, but it should be a lot of fun to watch.
Greg from Philadelphia writes:
Really Adam?
Christian Hackenberg
isn't a star to watch in 2014?! You're ridiculous.
Adam Rittenberg:
I've been called worse, Greg. It's a national list and you can't include everyone. Penn State's uncertain coaching situation at the time the story ran played a role in not including Hackenberg, who has given every indication he'll return but still faces a decision on his future with the new staff. He certainly looks like an eventual superstar, but he'll have to adjust to a new set of offensive coaches under James Franklin.
[+] Enlarge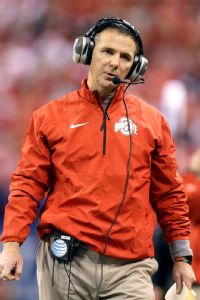 AP Photo/Michael ConroyUrban Meyer has some big shoes to fill on his defensive staff.
Steve from Columbus, Ohio, writes:
Hey Adam, how do you see Coach Meyer handling his defensive staff after he reviews the year, and who are some likely candidates to replace Coach Withers?
Adam Rittenberg:
Meyer will be a busy man next week at the American Football Coaches Association in Indy as he must not only replace Withers but also defensive line coach Mike Vrabel, who is joining Bill O'Brien with the NFL's Houston Texans. Both Withers and Vrabel were exceptional recruiters, so Meyer has to find candidates who not only can develop young players in both areas but get it done on the trail. I think it's important to get an assistant with ties to the South like Withers had. Could Ohio State bring back former coordinator Jim Heacock as defensive line coach? Extremely underrated assistant, in my view.
Nathan from San Antonio writes:
Hey Adam, did you happen to see that next years MSU @ Oregon game was moved from week 3 to week 2? I have only read it in one location and wondered if it was true and if so, how come?
Adam Rittenberg:
It has been moved, Nathan, to accommodate national television and a certain time slot, which won't be at night. The TV plans aren't final, but the game needed to be played Sept. 6 rather than Sept. 13. So Michigan State won't have an extra week to prepare for the Ducks after the opener against Jacksonville State, but it also won't have to deal with Autzen Stadium at night, which is never fun for the visiting team.
Donnie from Atlanta writes:
Hey Adam/Brian, when will the Maryland & Rutgers additions be league official and when will you guys bring them in as part of the blog? Excited to learn more about the newcomers and the new stadiums/fan bases my Buckeyes will be going up against.
Adam Rittenberg:
Donnie, we typically make the transition around national signing day, so check the blog in February as we'll officially welcome Maryland and Rutgers.
January, 10, 2014
Jan 10
2:57
PM ET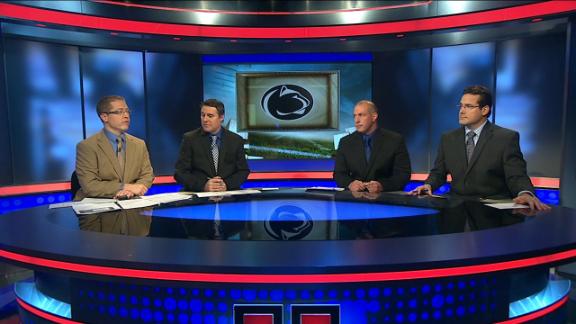 James Franklin is expected to receive a contract from Penn State worth up to $4.5 million a year, according to a source, making him the Big Ten's second-highest-paid coach behind Ohio State's Urban Meyer.
Former coach Bill O'Brien made $3.82 million a year while Franklin reportedly made about $3 million a year at Vanderbilt.
Penn State has scheduled a news conference for 4:15 p.m. ET Saturday to make a "major announcement." Vanderbilt, meanwhile, has called a team meeting for early Saturday morning, a source told ESPN's Josina Anderson.
The Penn State compensation committee is scheduled to meet in a closed session at 8:30 a.m. ET Saturday to discuss a "matter of compensation," school spokeswoman Lisa Powers said. Sources told ESPN that meeting is about Franklin, who spent the past three seasons at Vanderbilt.
Powers said that following the meeting a brief public session would be held. The committee members are chairwoman Linda B. Strumpf, Kathleen L. Casey, Mark H. Dambly, Karen B. Peetz and Paul H. Silvis.
A source told ESPN on Thursday that Franklin would not officially accept the Penn State job until the contract was approved Saturday.
Franklin was given a contract extension in December 2012 designed to keep him at Vanderbilt for years to come. Asked whether the Commodores have worked to restructure Franklin's deal since the end of the 2013 season, Vanderbilt athletic director David Williams said they have an ongoing process to remain competitive.
January, 10, 2014
Jan 10
2:15
PM ET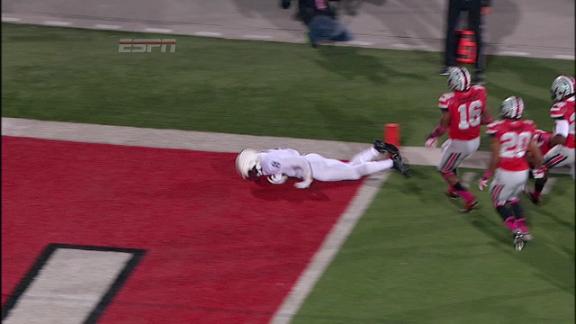 Former Penn State quarterback Tyler Ferguson is following Bobby Petrino to Louisville.
The Nittany Lions granted Ferguson his release last month, and he initially planned to play for Petrino at Western Kentucky. But those plans changed this week once Petrino returned to Louisville as successor to new Texas coach Charlie Strong.
"After he got the job at Louisville, he called me very shortly after that," Ferguson told ESPN.com. "So, yeah, I'm going out there to Louisville now."
Ferguson, Penn State's backup quarterback last season, plans to be on Louisville's campus by Sunday and start classes Monday.
"[Petrino] was the first to reach out to me when I got my release from Penn State," Ferguson said. "He said if he got the Louisville job, he still wanted to get me."
The rising junior, a junior college standout at College of the Sequoias in Visalia, Calif., will be required to sit out the 2014 season under NCAA transfer rules.
Ferguson played in five games last season, spending most of his time backing up Big Ten freshman of the year Christian Hackenberg. He finished his first season in the FBS by going 10-of-15 passing for 155 yards with one touchdown and no interceptions.
He cited playing time as the primary reason for his transfer.
January, 10, 2014
Jan 10
12:37
PM ET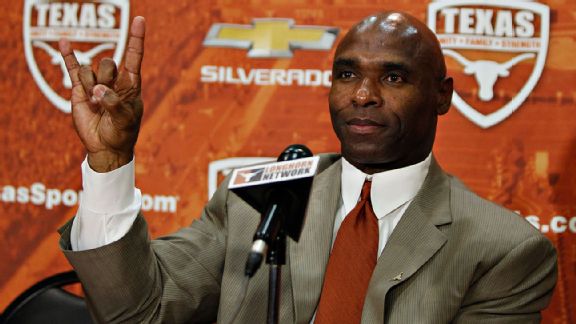 Erich Schlegel/Getty ImagesHow many games will Charlie Strong win with the Longhorns in 2014?
The 2013 season brought us coaching changes at flagship schools, including Texas and USC, and, following Florida State's nail-biting win over Auburn in the BCS title game, a national champion outside of the SEC for the first time in eight years.
What's in store for 2014? Here are the top 10 questions for the year ahead.
1. How many games will Charlie Strong win in his Texas debut?
Those doing the hiring were wowed by the idea of Strong instilling toughness and creating more of a concrete identity; both were hits on the Longhorns program in Mack Brown's final seasons.
But those are not overnight fixes, and expectations will not exactly be through the roof in Strong's first season.
To continue reading this article you must be an Insider
January, 10, 2014
Jan 10
12:00
PM ET
Can we pretend that airplanes in the night sky are like shooting stars?
January, 10, 2014
Jan 10
5:00
AM ET
1. James Franklin can recruit. He has an electric personality. He likes people. And if he led Vanderbilt to consecutive nine-win seasons, then it's self-evident that he has the football chops. Franklin's salesmanship may be the glue that can unite a fractured Penn State fan base. Given the university's need to be cleaner than clean, we must assume that Penn State looked and found no skeletons in his closet. Good for him. Good for Penn State.
2. Tailback
Ameer Abdullah
's eloquent statement regarding why he decided to remain at Nebraska for his senior season should be required reading for anyone considering leaving early for the NFL. "I have come to realize that life is bigger than football," Abdullah said, "and that my chances of long-term success in life will be greatly enhanced by completing my college education. … If playing in the NFL is truly in God's plans for me, then God will again present this opportunity to me after I complete my college education."
3. You don't need a forensic accountant or a marketing consultant to understand that UAB is cash-starved and attention-starved. The university in Tuscaloosa makes sure that UAB is starved of cash, and the lack of resources makes it difficult to attract attention. Anyone who didn't understand that before Thursday knows it now. Blazers head coach Garrick McGee resigned to rejoin the staff of Bobby Petrino, now at Louisville. When your FBS head coach resigns to become an FBS assistant, you've got issues.
January, 9, 2014
Jan 9
1:00
PM ET
Now that the 2013 season is merely a memory, it's time to start looking toward 2014 and identifying some potential breakout performers.
Options are plentiful, but we are limiting ourselves to five on each side of the ball. We're looking for players who will take that next step into greatness, like Wisconsin's Melvin Gordon, Michigan State's Jeremy Langford and Minnesota's David Cobb did in 2013. As such, players who earned first- or second-team All-Big Ten honors from either the coaches or the media were not eligible for this list. We're focusing instead on those who can make a big leap.
Let's kick it off, while going in alphabetical order:

Adam Breneman, TE, Penn State:
ESPN rated Breneman the No. 1 tight end coming out of high school last year, so the talent is obviously there. The 6-foot-4, 235-pounder got off to a slow start in 2013 after recovering from a knee injury, but he finished strong with touchdown catches in each of Penn State's last three games. The tight end group will be crowded again in State College, but Breneman should give Christian Hackenberg a prime target.

Corey Clement, RB, Wisconsin:
When trying to find new stars, it's always smart to look toward the Badgers backfield. Clement made a strong impression as a true freshman, running for 547 yards and seven touchdowns while averaging 8.2 yards per carry. Most of his work came in garbage time, as he was behind James White and Melvin Gordon. Now that White is graduating, Clement should see a much bigger role alongside Gordon, and Wisconsin has shown it has plenty of carries to hand to two backs.

Ezekiel Elliott, RB, Ohio State:
Someone has to replace Carlos Hyde's production in the Ohio State running game, and Elliott seems like a logical choice. He ran for 262 yards as a freshman, including a 162-yard game vs. Florida A&M. The Buckeyes also have Dontre Wilson, Rod Smith, Warren Ball and Brionte Dunn, but Wilson might be too small to be an every-down back, and Elliott got more carries than the other three combined in 2013.

Donovahn Jones, WR, Minnesota:
The Gophers desperately need some playmakers to emerge on offense, and perhaps Jones will be that guy. The Georgia native turned down SEC offers to come to Minnesota, where he was promised a chance to play quarterback. Instead, he moved to receiver as a true freshman and showed flashes of his athleticism. He still needs to learn the finer points of the position, but at 6-foot-3 with good speed, he has all the tools the Gophers need

MacGarrett Kings Jr., WR, Michigan State:
The Spartans' wide receivers took a big leap forward as a group in 2013, and with Connor Cook and the passing game coming on strong, it might be time for one of them to become a star. Kings is a strong candidate after catching 43 balls for 513 yards and three touchdowns as a sophomore. He can also make things happen on punt returns.
January, 9, 2014
Jan 9
12:00
PM ET
Penn State must be cramming a century's worth of silly seasons into one. Welcome to the party.
January, 9, 2014
Jan 9
10:20
AM ET
ESPN.com news services
[+] Enlarge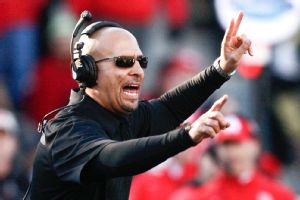 Marvin Gentry/USA TODAY SportsPenn State has yet to make a formal offer to Vanderbilt's James Franklin regarding the Nittany Lions' vacant coaching position, a source told ESPN's Joe Schad.
While Vanderbilt's James Franklin remains the leading candidate to become coach at Penn State, he has not received a formal offer, a Penn State source told ESPN's Joe Schad on Thursday.
Because Penn State is following a very deliberate hiring process in the wake of recommendations following the Jerry Sandusky scandal, a resolution to the search, including an announcement and news conference, may not come until this weekend, possibly Saturday, the source said.
Penn State has targeted Franklin because of his track record of success at a respected academic institution, the source said.
The Scranton Times-Tribune, meanwhile, reported Thursday that Penn State made a formal offer Wednesday after a long meeting with the search committee in Florida and that Franklin, 41, was expected to decide Thursday.
January, 9, 2014
Jan 9
5:00
AM ET
1. I am willing to give Louisville athletic director Tom Jurich a pass on Bobby Petrino. Jurich hired Petrino at Louisville 11 years ago, the first head coaching position Petrino had at any level. Jurich knows the man and Jurich knows what he is getting into. I don't think it's a gamble at all. But here's the unusual part of the story: how many bosses give a guy his first chance at the big time and, no disrespect to Western Kentucky, his second chance at the big time?

2. Michigan hired away Alabama offensive coordinator Doug Nussmeier, and here's betting both Nussmeier and Tide head coach Nick Saban were ready to move on. There was talk in Newport Beach over the weekend that former USC coach Lane Kiffin may end up running the Crimson Tide offense. It may be an ideal job for Kiffin -- Saban doesn't allow his assistants to speak to the media. Whoever it is better know how to convert a fourth down in the red zone. Alabama's last two losses in the SEC (Texas A&M in '12, Auburn in '13) hinged on the failure to do so.

3. Niners offensive coordinator Greg Roman and Penn State must be interested in each other. The university interviewed him Monday even as San Francisco began its preparation for the NFC semifinal Sunday at Carolina. Roman has no connection to Penn State, other than being a Jersey guy, which means he may be able to recruit the neighborhood. Bill O'Brien didn't have a connection, either, and that worked out well.



January, 9, 2014
Jan 9
1:00
AM ET
ESPN.com news services
[+] Enlarge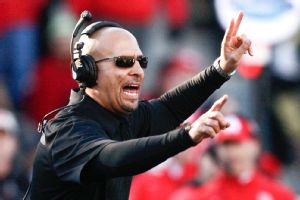 Marvin Gentry/USA TODAY SportsJames Franklin reportedly will decide Thursday whether to accept Penn State's offer or remain Vanderbilt's coach.
Penn State offered Vanderbilt's James Franklin its head-coaching position on Wednesday after a long meeting with the search committee in Florida, according to the Scranton Times-Tribune.
Franklin, 41, is expected to decide Thursday, according to the report.
There have been many conflicting reports regarding the Nittany Lions' coaching position. The Penn State beat writer for the Centre Daily Times tweeted after the Times-Tribune story that a high-ranking PSU official said nobody had been offered the job.
Franklin, a Pennsylvania native, has become one of the hottest coaching names with his success with the Commodores, winning 24 games over the past three seasons.
He's led Vanderbilt to bowl games in all three of his seasons and posted back-to-back bowl victories, both firsts in school history.
January, 8, 2014
Jan 8
2:00
PM ET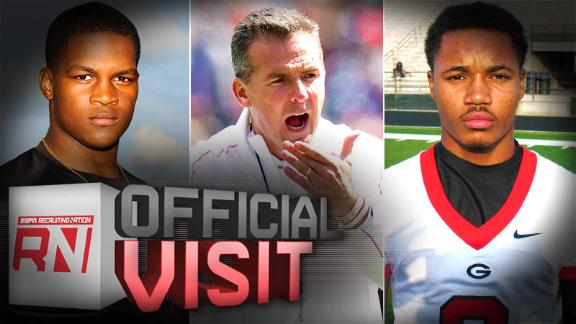 Ohio State has been on a roll on the recruiting trail in the past few weeks. The commitments the Buckeyes have landed, along with a few other happenings in the Big Ten, have impacted the
class rankings
.

Here is a look at the most recent trends within the Big Ten.
To continue reading this article you must be an Insider
January, 8, 2014
Jan 8
1:00
PM ET
When offensive tackle
Chasz Wright
(Woodbridge, Va./Milford Academy) committed to Penn State on Dec. 28, there was no head coach. Bill O'Brien had departed for the Houston Texans and defensive line coach Larry Johnson Sr. was acting as head coach.
That uncertainty didn't deter Wright from picking the Nittany Lions, though. The three-star lineman says he knew, no matter the coach, that Penn State was where he is supposed to be.
To continue reading this article you must be an Insider
Challenges Facing Franklin at Penn State
BIG TEN SCOREBOARD
Saturday, 12/21
Monday, 12/23
Tuesday, 12/24
Thursday, 12/26
Friday, 12/27
Saturday, 12/28
Monday, 12/30
Tuesday, 12/31
Wednesday, 1/1
Thursday, 1/2
Friday, 1/3
Saturday, 1/4
Sunday, 1/5
Monday, 1/6